UFC 142 Results: 5 Reasons Erick Silva Needs to Be Feared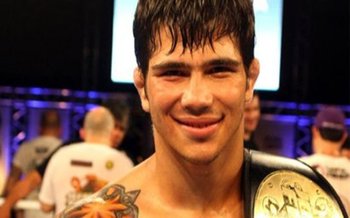 In the welterweight division, few notable contenders remain, though, Erick Silva has already been shown to be a fighter who wields some very serious potential.
Last night at UFC 142, Silva looked to take home his second victory inside the Octagon when the Brazilian wilted Carlo Prater with strikes, seemingly earning the first-round TKO win.
However, veteran referee Mario Yamasaki deemed the blows illegal and disqualified Silva in the process. The controversial ending has caught the ire of the fans and media alike, but regardless of the outcome, Silva has shown that he is a very real threat in the 170-pound class.
Speed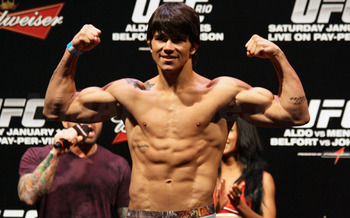 mmajunkie.com
A natural athlete, Silva has shown that when he pounces, he pounces quick. His initial two fights in the UFC have totaled just 69 seconds inside the Octagon. He's a fast starter and an equally fast finisher, making him a dangerous opponent for anyone he faces.
Heavy Hitter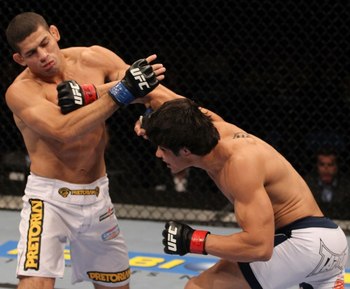 In his initial fight with the UFC, Silva showed that he wields true one-punch knockout power when he crushed fellow countryman Luis Ramos last August, dropping him with a crushing right hand and sealing the finish with some ground-and-pound blows.
Against Carlo Prater, Silva leveled the WEC veteran to his knees with a hard knee to the body before hammer fists galore began to rain down on the submission whiz.
Part of the Black House Family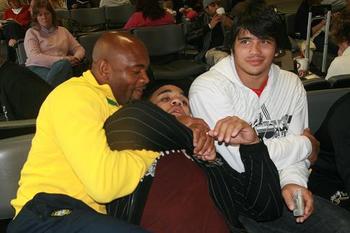 The young up-and-comer is under the same umbrella of fighters which includes Rafael Feijao, Jose Aldo and Anderson Silva. Training alongside championship-esque fighters who notched victories over some of the best and most notable fighters in the world serves as an invaluable asset for a fighter the caliber of "Indio."
Underrated Jiu-Jitsu Skills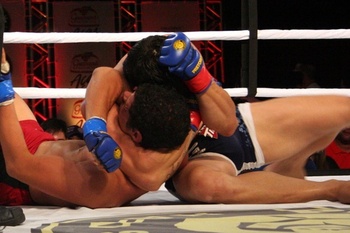 We haven't been able to see much of Silva's touted submission repertoire, though, the Brazilian has shown his jiu-jitsu skills in the past.
In fact, Silva—a black belt in Brazilian jiu-jitsu—only has three victories coming by way of knockout, while seven others have come by way of submission, which carried him to the Jungle Fight title in last October.
He's Young and Hungry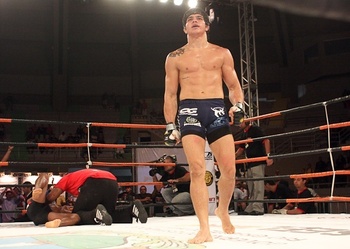 At just 27 years old, Silva is already well ahead of the curve and has proven in just his two bouts with the UFC that he will be a force to be reckoned with. It's an exiting injection that the UFC's welterweight division has needed for a long time and though killer's like Nick Diaz and Carlos Condit are doing battle for the organization's interim title this February, it's not hard to see Silva jumping into the fray of the upper echelon after a few more impressive performances.
Keep Reading