2012 NFL Mock Draft: Complete First-Round Predictions and Analysis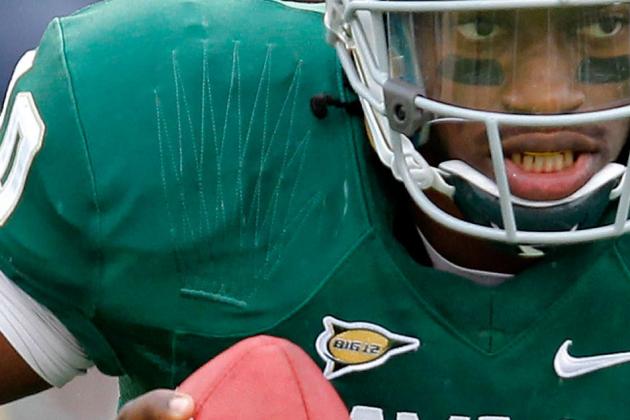 Sarah Glenn/Getty Images

We are still a few weeks away from knowing the full draft order of the first round, but the picture gets a little bit clearer each and every week.
This draft features Robert Griffin III going fourth to the Cleveland Browns. That fourth pick is going to be an interesting one to watch in this year's draft because the Browns will have the option of taking RG3 or trading the pick for a nice price.
Click through to see a complete first-round mock draft.
Begin Slideshow

»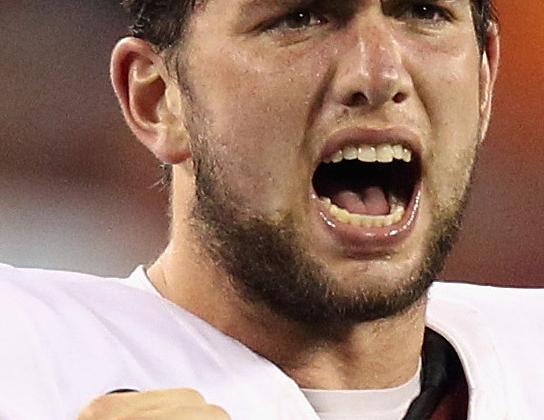 Christian Petersen/Getty Images

Andrew Luck, QB, Stanford
This, of course, is the easiest pick of any mock draft. Luck has been known to be the first pick of this year's draft for over a year now. He is the best prospect to come out of college since Peyton Manning, and it looks like he will be the one who succeeds Manning in Indianapolis.
The only question that remains at this point is if Manning will be there to mentor Luck or not. The smart money says they will not pay him the $28 million they owe him for 2012 with Luck on the roster.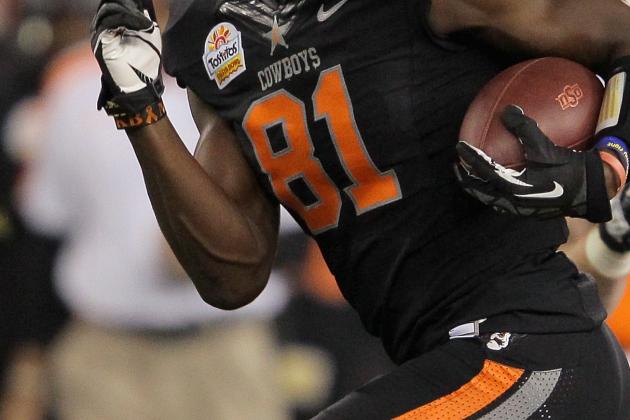 Doug Pensinger/Getty Images

Justin Blackmon, WR, Oklahoma State
The Rams finally have a coach. At the end of April they will have a star receiver to pair with Sam Bradford. Blackmon is the best receiver in this class, and Jeff Fisher is not going to miss out on the opportunity to have him on his team.
The interesting thing to watch in St. Louis will be if they re-sign Brandon Lloyd or not. Blackmon and Lloyd would be a dynamic one-two punch.
Jeff Golden/Getty Images

Matt Kalil, OT, USC
The Vikings need to give Christian Ponder the tools to succeed. That starts with protecting him upfront. Kalil is easily the best tackle in this draft. Adding him to the roster in Minnesota will give Ponder the confidence to look down the field without having to look over his shoulder.
Kalil should develop into an All-Pro, face of the franchise type left tackle for the Vikings. You do not pass on that guy with the third pick.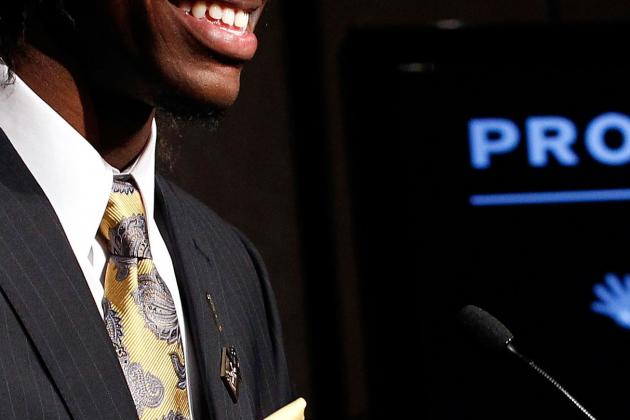 Jeff Zelevansky/Getty Images

Robert Griffin III, QB, Baylor
It is time for the Browns to move on from Colt McCoy. He is just not the type of quarterback that can succeed playing in the elements that are present in Cleveland.
That is not the case with Griffin. He has plenty of arm strength to run the complete offense no matter what the weather is.
Griffin is a guy that is sailing up draft boards. The only way the Browns do not take him with this pick is if some team comes to them with an offer they cannot refuse. Keep an eye on the Redskins and Dolphins as teams that could try to move up to this spot.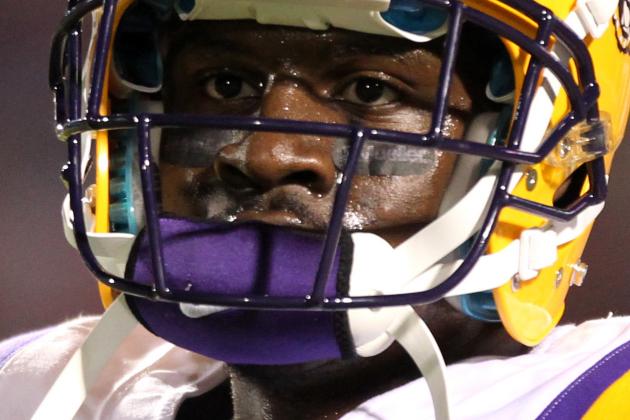 Joe Murphy/Getty Images

Morris Claiborne, CB, LSU
Tampa Bay is a mess. They were bad on both sides of the ball last season, but there is no doubt that they need help on defense the most. That is why they take Claiborne with this pick, who is the best defensive player in this draft.
He should walk in and be a shutdown corner from the first day of OTAs this spring. Adding Claiborne will even make the Buccaneers pass rush better than it was last season because he can take away one side of the field.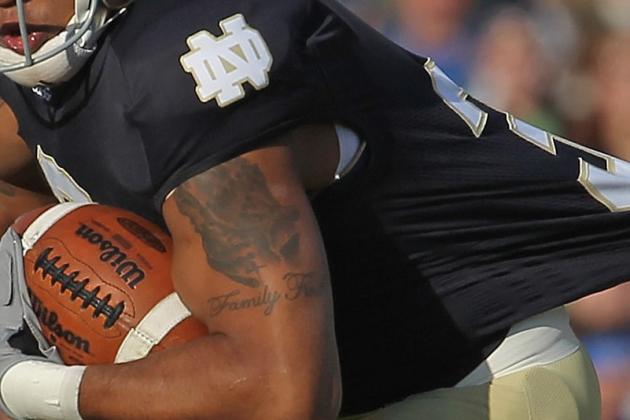 Jonathan Daniel/Getty Images

Michael Floyd, WR, Notre Dame
This looks way too high for Floyd right now, but by the time he has the chance to workout at the combine and his pro day, he will solidify himself as the second-best receiver in this draft.
The biggest concern with Floyd is the off-the-field problems he had during his college career, but it seems like he has really put that behind him at this point. Notre Dame people will tell you that he worked harder than anyone on the team. NFL teams will love that.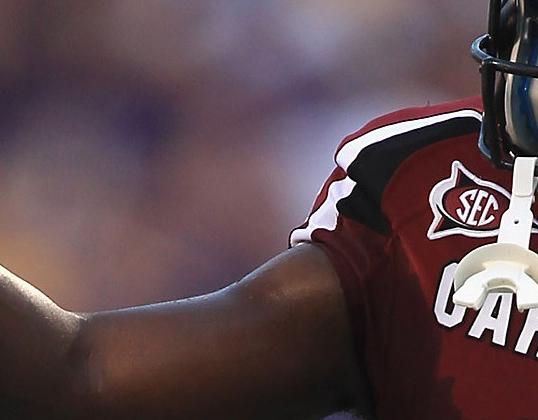 Streeter Lecka/Getty Images

Alshon Jeffery, WR, South Carolina
Jeffery is going to be a polarizing guy through this process. Some teams will see his size and fall in love with him. Some teams will be scared off because he looked heavier this season and reminds them of Mike Williams from USC.
The Jaguars will have no choice but to take him here because they desperately need to add some weapons around Blaine Gabbert. They have one of the worst wide receiver groups in the league. Jeffery will be there best guy from day one.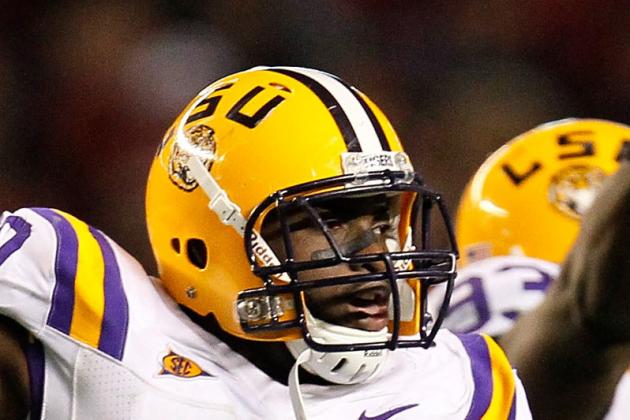 Kevin C. Cox/Getty Images

Michael Brockers, DT, LSU
Brockers is another guy that is going to be sailing up boards throughout this process. A lot of people have Devon Still coming off the board here, but Brockers will be widely regarded as the best defensive tackle in this draft by the time April rolls around.
The Panthers were really bad on defense in 2011. They should take the best defensive player available with their first three picks.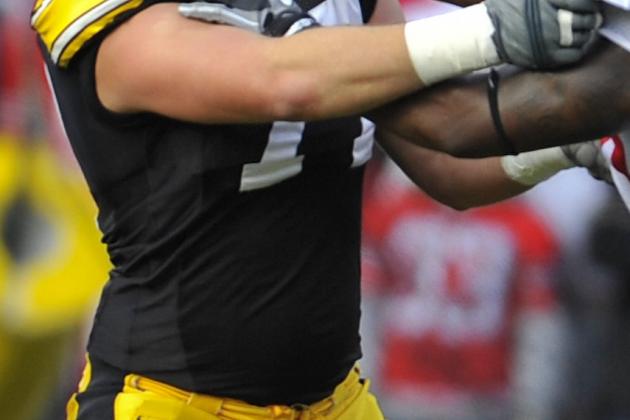 David Purdy/Getty Images

Riley Reiff, OT, Iowa
If the Dolphins are not able to put together a package to move up and get RG3, they will be thrilled to get Reiff with this pick. He is clearly not as good as Kalil, but he still has the tools to be a Pro Bowl offensive tackle.
Miami needs help at a lot of places, but football games are won in the trenches. Reiff gives them the advantage they need up front.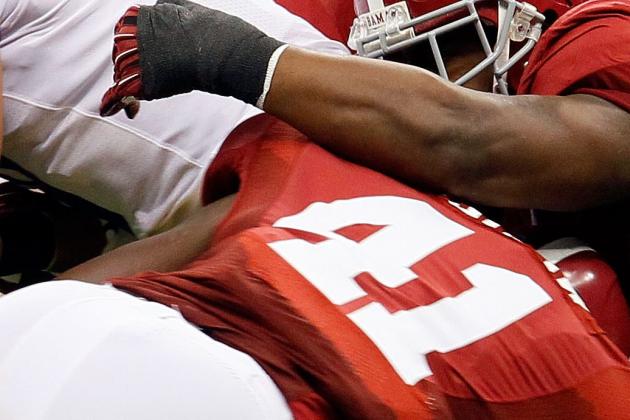 Kevin C. Cox/Getty Images

Courtney Upshaw, DE/LB, Alabama
Upshaw showed just how valuable of a player he is with his performance in the BCS National Championship Game. He was all over the field that night.
The biggest concern with Upshaw at the next level is his pass coverage. The Bills will need to work with him there, but he has all the tools to be a star in the NFL.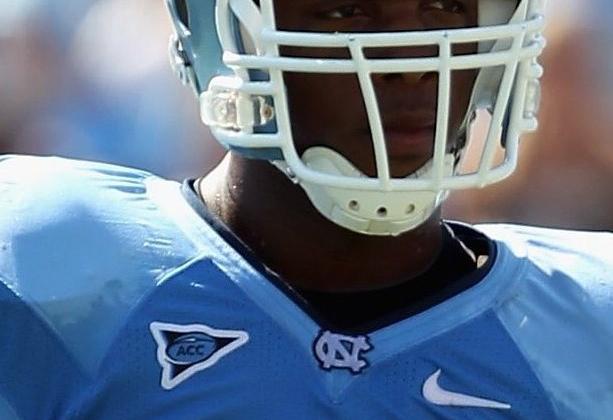 Streeter Lecka/Getty Images

Quinton Coples, DE, UNC
Coples is the most overrated player in this draft, but the Seahawks will not be able to pass on him here because of his potential. If he plays as well as he did in 2010, he will be a good player. If he plays like he did in 2011, he will end up being a bust.
Seattle is a lot closer to being a playoff contender than a lot of people realize. They still need to find a quarterback to take it to the next level.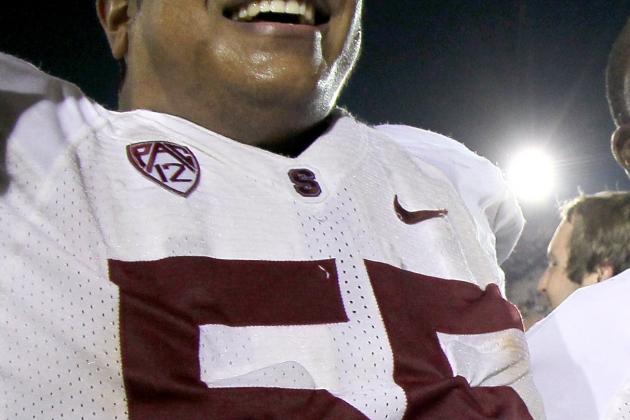 Stephen Dunn/Getty Images

Jonathan Martin, OT, Stanford
Martin is a really solid pick for the Chiefs here. Kansas City has a potent offense if they re-sign Dwayne Bowe and Jamaal Charles comes back healthy. Adding Martin here is clearly an upgrade.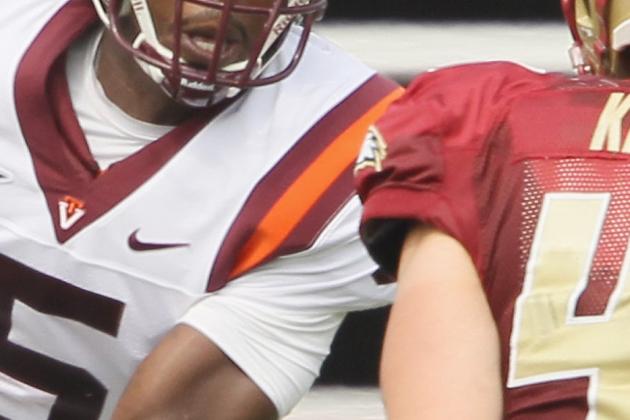 Elsa/Getty Images

Luke Kuechly, ILB, Boston College
The Cardinals are in good shape on offense assuming Kevin Kolb can stay healthy in 2012. That is why they will look to Kuechly here. He is the best defensive player left on the board and tackles everything.
He is the perfect linebacker for Arizona because of the different looks they like to show on defense. He can play the middle in the 4-3 and the weak inside linebacker in the 3-4.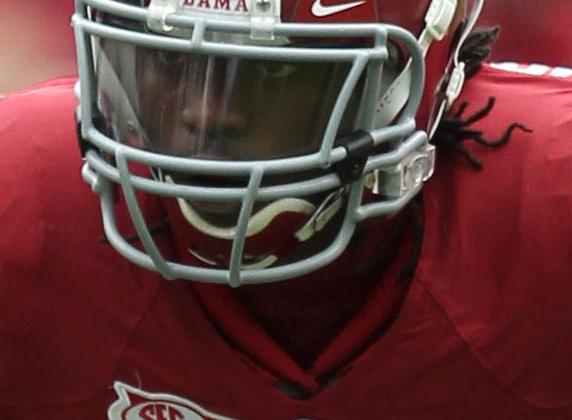 Mike Zarrilli/Getty Images

Dre Kirkpatrick, CB, Alabama
Dallas would be absolutely thrilled to see Kirkpatrick still on the board at this point in the draft. He is the most physical corner in this draft. He will be really good in run support as well as against the pass.
The Cowboys desperately need to upgrade their secondary for games in the division against Eli Manning and Michael Vick.
Butch Dill/Getty Images

Dont'a Hightower, MLB, Alabama
The Eagles just missed the playoffs after going on a late season run. The biggest reason they were in a hole was because of how bad their run defense was early in the season. The biggest hole they had was at linebacker.
Hightower will fix that problem immediately. He is already familiar with an NFL style defense after playing for Nick Saban in college. The jump from college to pro will be an easy one for him.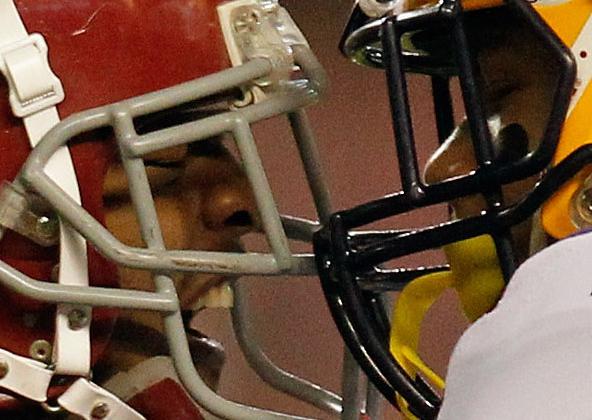 Streeter Lecka/Getty Images

Mark Barron, S, Alabama
The Jets need some attitude on defense. Barron brings that because of how physical he plays both in the deep middle and in the box. He is the rare combination at safety of a guy who can cover down the field and support against the run in the box.
Having a versatile safety is vital in today's NFL to cover the athletic tight ends. That is why Barron is the pick here.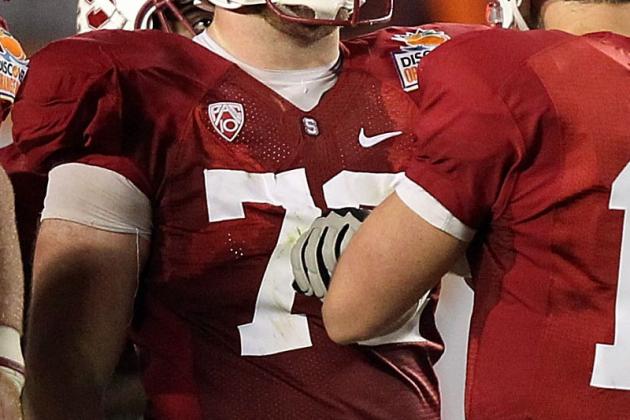 Streeter Lecka/Getty Images

David DeCastro, OG, Stanford
The Bengals have a young nucleus of offensive players to be good for a long time, but they still need some help on the offensive line. DeCastro immediately makes them better both running the football and in pass protection.
This is the first of two first-round picks the Bengals have in this draft. They could be a really good team in 2012 if they hit on both picks.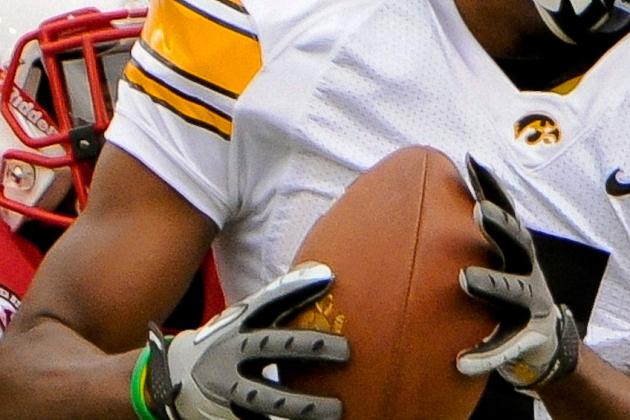 Eric Francis/Getty Images

Alfonzo Dennard, CB, Nebraska
Corner is not the biggest need for the Chargers, but they will not be able to pass on Dennard here. He is a bit undersized, but he plays bigger than he is.
San Diego has a chance to be one of the best teams in the league if their defense is better and Philip Rivers returns to form. Getting Dennard in the powder blue is a step in the right direction.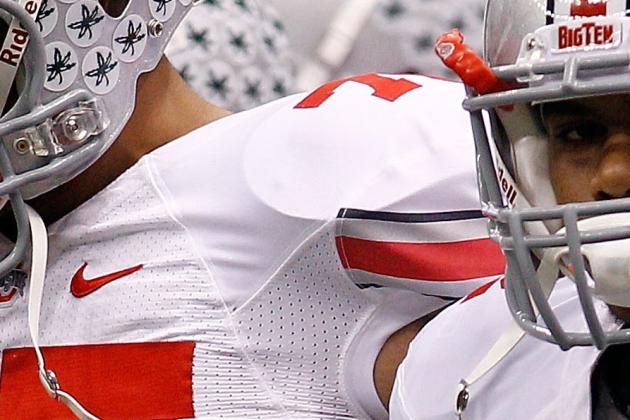 Chris Graythen/Getty Images

Mike Adams, OT, Ohio State
Mike Martz is gone. That will help with Jay Cutler's protection, but they still need help along the offensive line.
The Bears also desperately need a wide receiver to help Cutler, but there is not a receiver worthy of this pick with Blackmon, Floyd and Jeffery all off the board.
Chicago has missed on some offensive lineman in recent years, but Adams will pay off for them.
Kevin C. Cox/Getty Images

Melvin Ingram, DE, South Carolina
The Titans have a young, talented defense that needs help getting after the quarterback. They will be looking for the best available defensive end with this pick.
The way this draft has played out, that guy is Ingram. He is physical enough to hold up against the run, and he can flat get after the passer.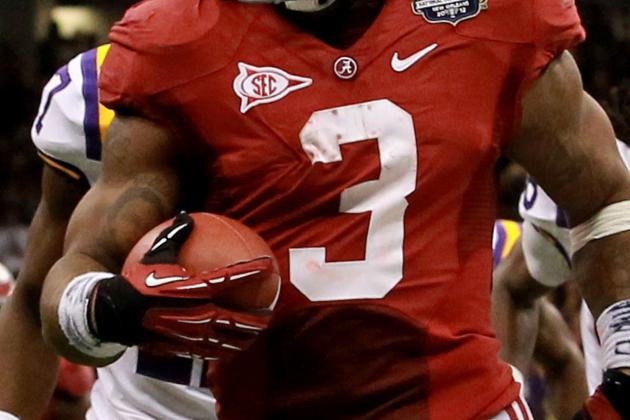 Ronald Martinez/Getty Images

Trent Richardson, RB, Alabama
It is a crime that Richardson has fallen this far, but teams do not value running backs the way they once did.
The Bengals are getting an absolute steal here. Richardson is a complete back, and a huge upgrade over Cedric Benson. Cincinnati would have a scary offense with Richardson, Andy Dalton and A.J. Green.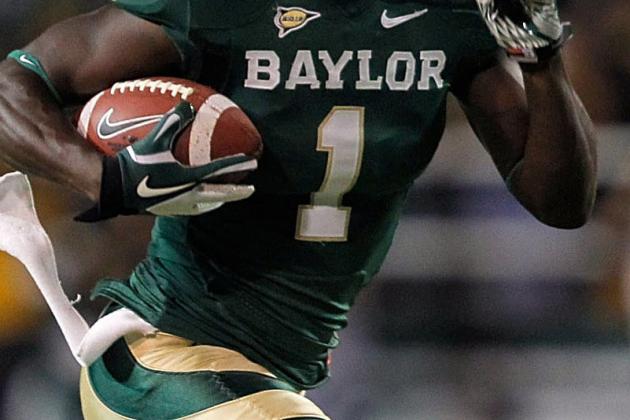 Sarah Glenn/Getty Images

Kendall Wright, WR, Baylor
Wide receiver is a tough position to project in the NFL, but you give a guy a really good chance of succeeding if you keep him with the quarterback he played with in college.
That is exactly what the Browns have done here after taking RG3 with the fourth pick. Chemistry between a quarterback and receiver is something that takes time to develop. These guys will hit the ground running in the NFL because they worked together at Baylor.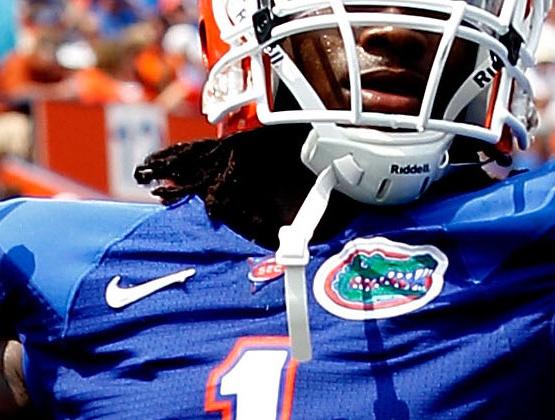 Sam Greenwood/Getty Images

Janoris Jenkins, CB, North Alabama
The Lions are a couple of defensive players away from being one of the best teams in the league. Jenkins is the perfect fit for them here. They are getting top 15 talent in the 20s because of some off-the-field issues.
Jim Schwartz will not have a problem with that. Jenkins is a saint compared to Pacman Jones, who Schwartz coached in Tennessee.
You can never have enough corners, especially when you face Aaron Rodgers twice a year. This is a great pick for Detroit.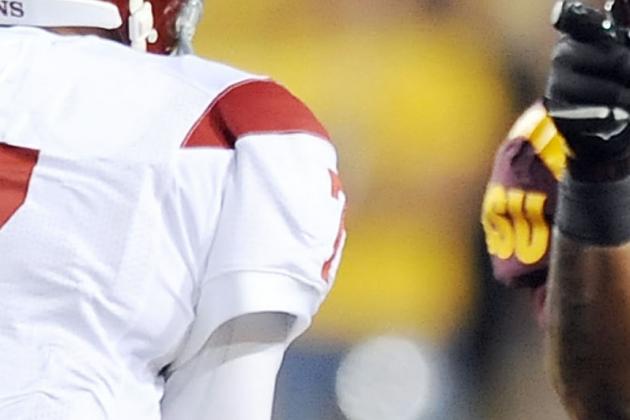 Norm Hall/Getty Images

Vontaze Burfict, LB, Arizona State
This is a good value for the Steelers. They can afford to take Burfict here and let him come along slowly. He needs to mature a little bit on the field. You can believe that Mike Tomlin will correct that in a hurry.
The one thing Burfict has that you cannot teach is instincts. Tomlin and Dick LeBeau will give him the proper teaching to get the most out of the skills he already has.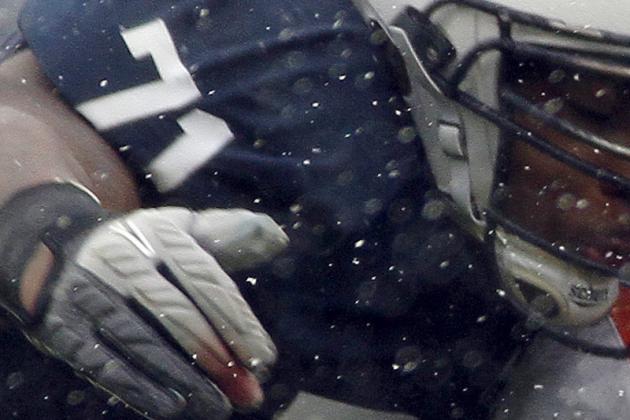 Justin K. Aller/Getty Images

Devon Still, DT, Penn State
The Broncos are going to need the best defense in the league if they are going to win games with Tim Tebow playing quarterback. Still is a really good value for the Broncos here because a lot of people expect him to go in the top 10-15.
A couple of years ago he would have, but people are not after defensive tackles like they were then. That is what will allow Still to fall this far down in the first round.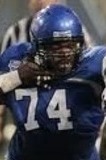 Dontari Poe, NT, Memphis
The Texans made one of the most remarkable defensive turnarounds in the history of the NFL. They can be even better next year with a dominant nose tackle.
Poe is just the guy they need eat up space in the middle. At 6'5'' and 350 pounds, he is keeping a guard and the center from getting to the second level on almost every play.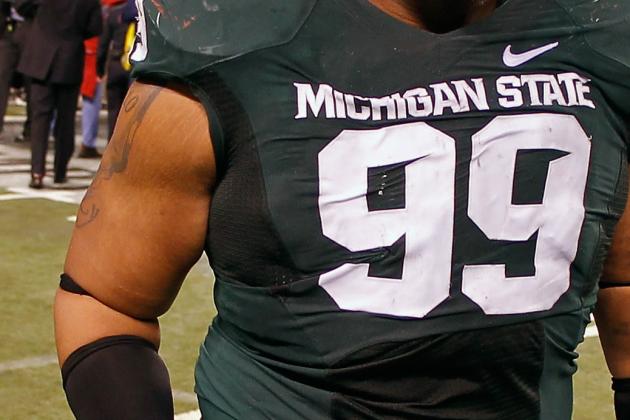 Gregory Shamus/Getty Images

Jerel Worthy, DT, Michigan S
The Patriots need a lot of help on defense. Adding Worthy here helps them against the run and the pass.
They, like the Lions, just need a few key pieces on defense to be an unstoppable team. They will have two picks at the end of the first round to beef up that unit.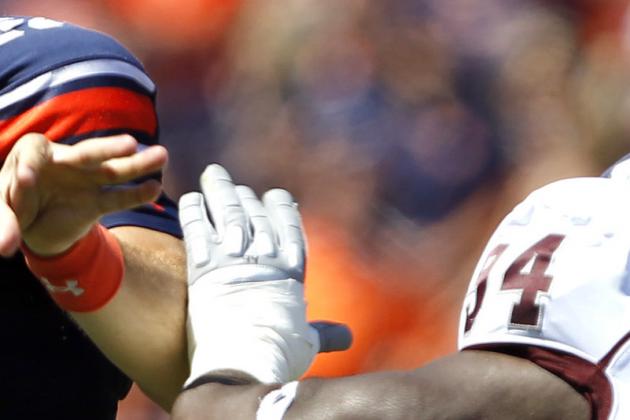 Butch Dill/Getty Images

Fletcher Cox, DE, Mississippi State
The Packers had a lot of trouble stopping the pass this season. Part of that is because they did not have anyone who could get after the quarterback. Adding Cox here would help with that problem.
Green Bay is also going to need some help in the secondary, but there is not a corner or safety worth the pick here.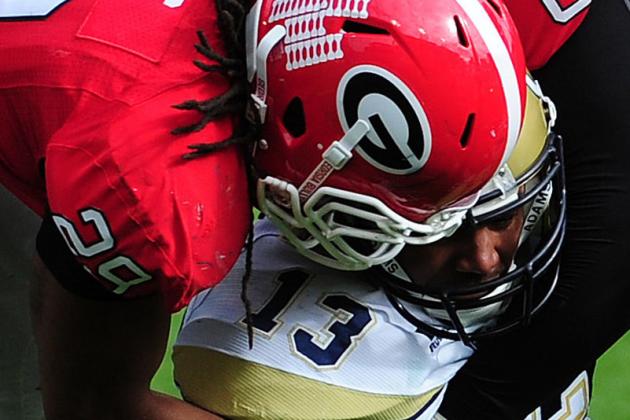 Scott Cunningham/Getty Images

Jarvis Jones, LB, Georgia
The Giants need some playmakers on defense. Jarvis Jones is a bit of a raw talent, but he is a very disruptive player. He would be an immediate upgrade over what New York has at linebacker right now.
The Giants will look to the defensive side of the ball for their first couple of picks because their offense is already loaded.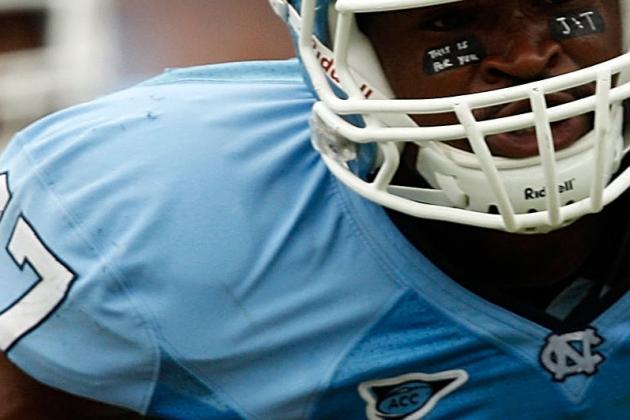 Streeter Lecka/Getty Images

Zach Brown, LB, North Carolina
The Ravens are really good on defense, but they are getting a little long in the tooth. Adding Brown here would give them another good, young linebacker to learn from guys like Ray Lewis and Ed Reed. He might not even play right away, but when his time comes he will step in and be a difference-maker.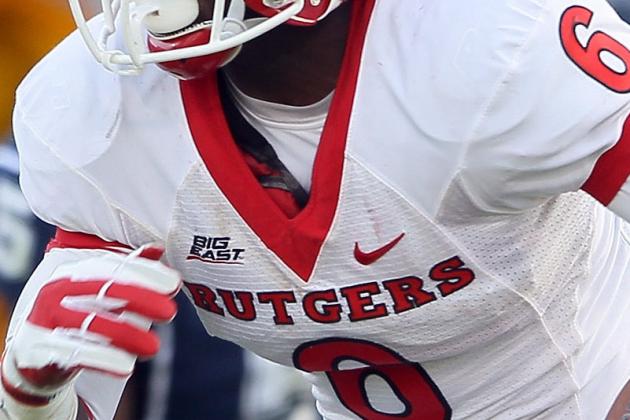 Elsa/Getty Images

Mohammed Sanu, WR, Rutgers
This is a name you are going to be hearing a lot over the next few months. Sanu is a big receiver who can run. That is exactly what the 49ers need to add to their arsenal.
Sanu will impress people enough with his pre-draft workouts that he will move into the end of the first round. It might take him a little bit of time to adjust to the NFL, but he will be a star when he does.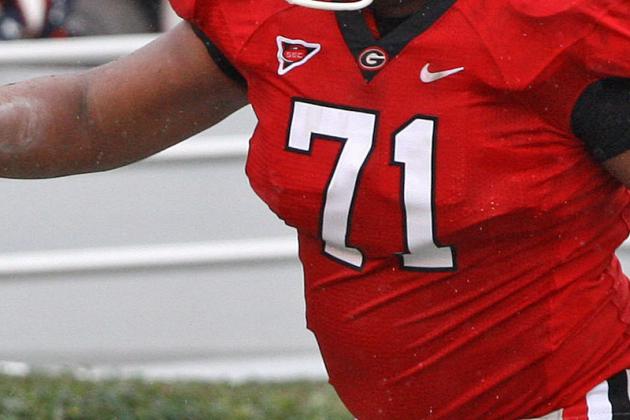 Mike Zarrilli/Getty Images

Cordy Glenn, OG/OT, Georgia
Cordy Glenn is a large individual. He is a monster when it comes to run blocking, and actually has pretty good feet when it comes to pass blocking.
He will be a bit of a project for the Patriots, but has the potential to be a Pro Bowl guard in this league.