UFC 142 Results: Jose Aldo vs. Benson Henderson Fantasy Breakdown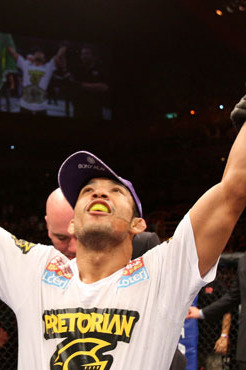 Last night, Jose Aldo asserted his claim as the best featherweight fighter in the world when he knocked out the previously undefeated Chad Mendes.
Aldo defended his crown with a vicious knee, followed up by some ground-and-pound blows which cinched the first round finish.
Come February, Benson Henderson will vie for Frankie Edgar's lightweight title. Since notable opposition in the 145-pound class is wanting, the possibility for Aldo to move to 155 pounds is not without reason.
Should Henderson emerge victorious, he could soon be welcoming the Brazilian dynamo into the division.
Begin Slideshow

»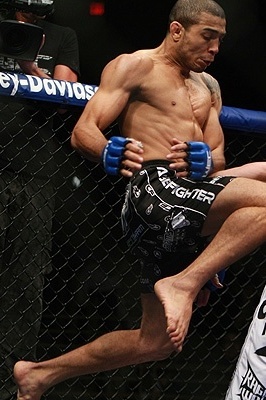 Henderson has shown the full gauntlet of striking technique: punches, elbows and knees, though no other man blends them quite as well as Jose Aldo.
A heavy hitter, Aldo has proven knockout power and is widely considered to be the fastest combatant in the 145-pound division. However, his knee's are his money shot.
In his featherweight affair with Cub Swanson, Aldo was able to cinch an emphatic finish in just eight seconds, utilizing double flying knees to close the show.
Aldo has an uncanny ability to find his range and settle into a rhythm early, whereas Henderson goes guns blazing hoping for the tides to sway in his favor.
If he wades in aggressively against Aldo, the Brazilian could add another highlight reel knockout to his long list of accolades.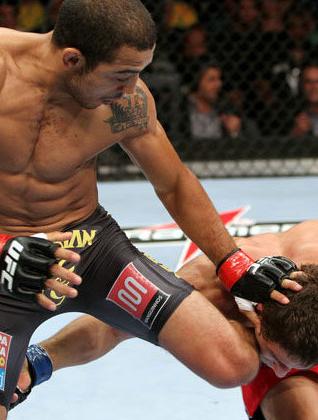 Mendes was a collegiate-level wrestler and before last night was able to muscle every opponent to the ground, although Aldo displayed his ever-improving takedown defense as he evaded clinch after clinch.
Mendes' predictability inevitably became his downfall. As the Californian ducked in for a takedown, Aldo blasted away with a knee which sent Mendes wilting to the canvas.If Henderson does the same, he could be in for a world of hurt.
Benson's grappling exchanges usually begin with the "Smooth" one wading in with strikes and looking to secure the body clinch where he hoists his opponents to the mat. If he does the same with Aldo, he can expect a knee, punch or elbow to greet him along the way.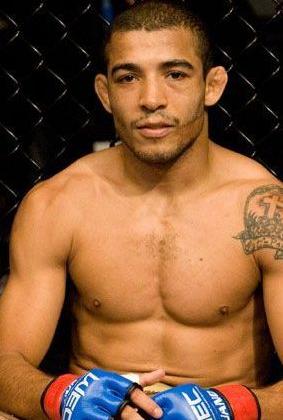 Henderson is one of the more physically imposing figures in mixed martial arts today, although his skills have made him far and above one of the best fighters on the planet.
Aldo's knees, elbows and punches have already been able to engage some of the best fighters in the world, although he now seems to have the right recipe to rival anyone in the world.
Benson Henderson's best chance at victory would be in making this fight a dirty, gritty affair, although the Brazilian will remain dangerous throughout thanks to his knockout prowess.