2012 NFL Draft: Roster Holes the Cincinnati Bengals Must Fill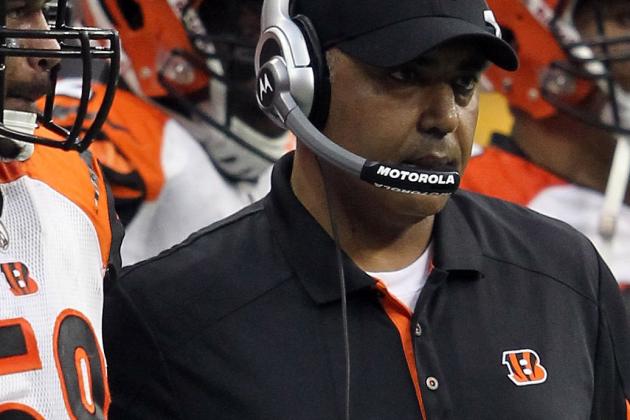 Jamie Squire/Getty Images

The Cincinnati Bengals posted a surprising 9-8 record in 2011, but they still have plenty of room for improvement heading into 2012.
With three picks in the first two rounds of this year's NFL draft, the Bengals will have a chance to fulfill some of their most dire needs.
They'll just have to identify those needs wisely.
Here are four positions Cincinnati should look to address in April's draft.
Begin Slideshow

»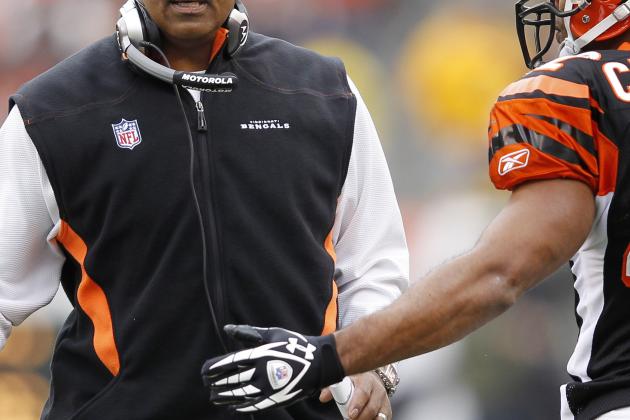 Joe Robbins/Getty Images

When Andre Johnson and the Houston Texans tore Cincinnati's secondary to shreds last weekend, it became painfully obvious that the Bengals are in dire need of help in the secondary.
Specifically speaking, Cincinnati needs to replace safety Chris Crocker.
While the nine-year veteran has played solid football for the majority of his time in Cincy, he looked absolutely lost last weekend, missing tackles and losing contain on several occasions.
Crocker may still have a role on the team in 2012, but should the Bengals have a chance to bring in a big-time playmaking rookie like Alabama's Mark Barron, and they should certainly do so.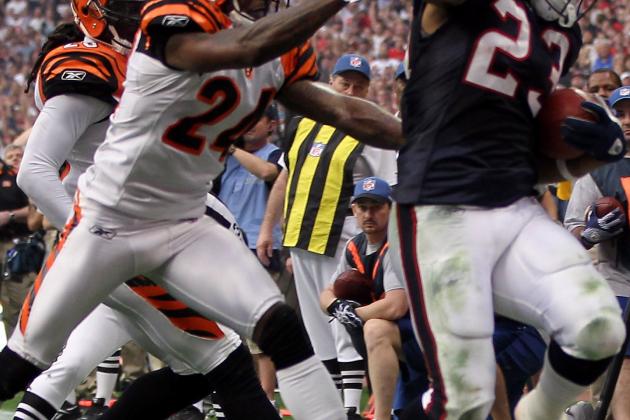 Jamie Squire/Getty Images

Unfortunately, Crocker wasn't the only member of the Cincinnati secondary who fell apart last week.
Adam "Pacman" Jones, Kelly Jennings and Nate Clements all looked outmatched at times, as the Texans racked up 31 points and 340 total yards against the Bengals.
The cornerback situation will look much brighter once Leon Hall returns from injury, but Cincinnati still needs to bring in a young, talented corner to man the No. 2 spot.
Luckily, this year's draft class is stocked with potential stars at the corner position.
Alabama's Dre Kirkpatrick, North Alabama's Janoris Jenkins and Nebraska's Alfonzo Dennard could all be on the Bengals' radar come draft day.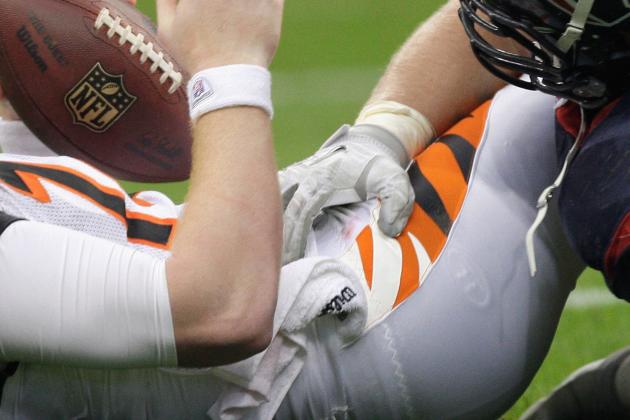 Thomas B. Shea/Getty Images

While it's hard to complain about the performance of Cincinnati's offensive line in 2011, the Bengals may want to consider adding some depth at O-line during the offseason.
When starting guard Bobbie Williams went down with a season-ending injury against Houston in Week 14, Cincinnati's sack and penalty numbers took a turn for the worse, exposing the team's second-string inadequacies.
It won't be their biggest concern come April, but don't be surprised to see the Bengals use a mid-round selection on a big-bodied offensive lineman.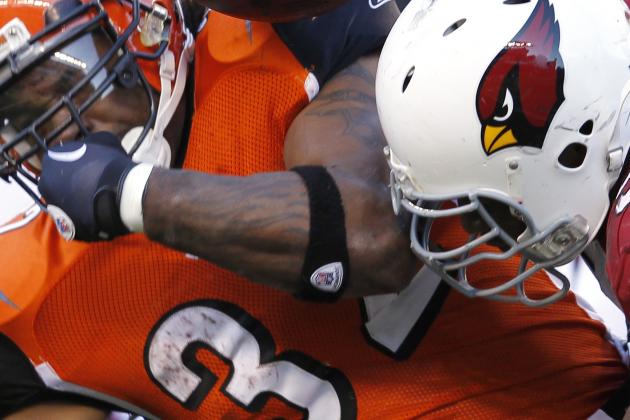 Joe Robbins/Getty Images

Cedric Benson has played a major role in the Bengals' offensive scheme over the past few seasons, but it may finally be time to let the seven-year veteran go on his way.
While he did manage to post a third straight thousand-yard season, his streaky play and fumbling issues are of major concern.
It is still conceivable that the Bengals could sign Benson to a short-term deal, waiting for next year when big-name college tailbacks such as South Carolina's Marcus Lattimore become available, but Cincinnati needs help in the backfield as soon as possible.
Miami's Lamar Miller could become an immediate weapon and should still be available late in this year's first round.