UFC 142 Results: What's Next for Chad Mendes?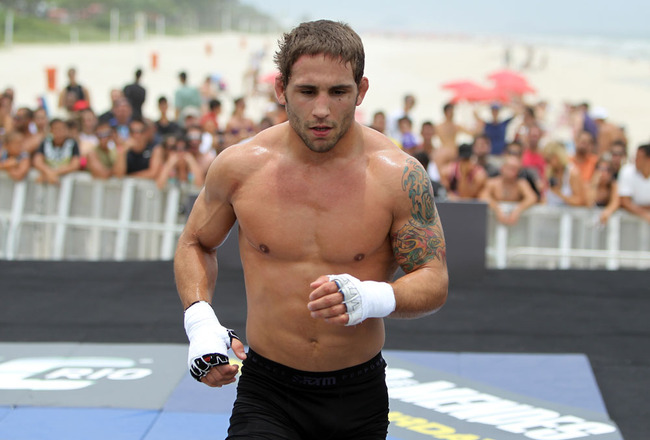 Josh Hedges/Zuffa LLC

Chad Mendes is one of the best 145-pound fighters in the planet. Unfortunately for the Team Alpha Male product, Mendes ran into a freak featherweight in Jose Aldo at UFC 142.
Despite being an outstanding amateur wrestler, Mendes was unable to take Aldo to the ground. Forced to play the champion's game, Mendes ate a brutal knee in the closing seconds of the first round. With one second left on the clock, Mendes ate a few more punches and the bout was deemed over.
After suffering his first defeat in the biggest fight of his career, Mendes will now have to go back to the drawing board. For the 26-year-old, dreams of capturing a UFC title are far from over, but he will have to do some climbing up ranks before getting another title shot.
Here are some opponents who we could see Mendes fighting next.
Diego Nunes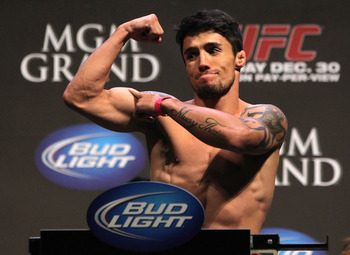 Josh Hedges/Zuffa LLC
Coming off a win over Manny Gamburyan in his most recent fight, Diego Nunes is once again a fighter on the rise.
The UFC often opts to pit loser against losers and winners against winners, but Nunes is still far enough away from a title shot that his next fight doesn't need to be considered a winner-fights-for-the-title type of bout.
A fight with Nunes would give Mendes a good chance to get back on a winning track, while it would also provide an opportunity for Nunes to jump right back into the mix of fighters vying for a featherweight championship bout.
Tyson Griffin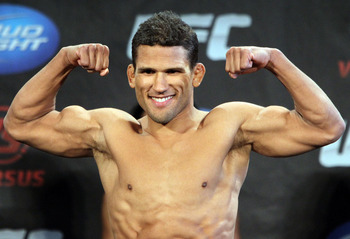 Josh Hedges/Zuffa LLC
Though he has fallen on hard times as of late, Tyson Griffin is one of the most well-known fighters in the 145-pound division due to the time he spent in the UFC as a lightweight.
Since he is on the heels of a title fight, the UFC will want to capitalize on any popularity Mendes may have gained by matching him up with another big-name featherweight. Undoubtedly, Griffin tops the list of popular featherweights who are coming off of a loss.
The winner of the potential bout would be back in the minds of fans and could be immediately pushed back into title contention.
Hatsu Hioki-Bart Palaszewski Loser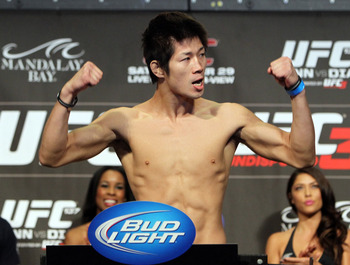 Josh Hedges/Zuffa LLC
Aside from Mendes' bout with Aldo, a fight between Hatsu Hioki and Bart Palaszewski was the highest-profile fight that had already been scheduled heading into UFC 142.
In a bout that could very easily determine the fighter who replaces Mendes as top featherweight contender, it would only make sense for the loser to be matched against the former challenger.
The bout takes place in late-February, which will give Mendes some time to lick his wounds and regroup before stepping back into the Octagon to potentially face the loser of this fight.
Keep Reading