Texans vs. Ravens: Why T.J. Yates' Miracle Run Ends in Baltimore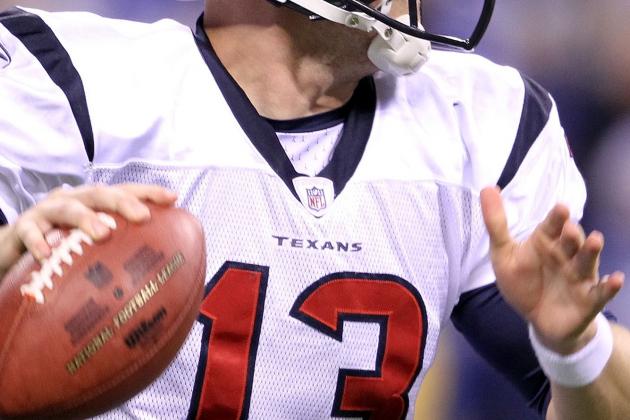 Andy Lyons/Getty Images

A fifth-round draft pick out of North Carolina, T.J. Yates has had quite the rookie season. Yates started the season as the Houston Texans' third-string quarterback but led the team down the final stretch.
After Matt Schaub and Matt Leinart both went down with injuries, Yates stepped up. He played well in some games, and not so well in others.
Regardless of how well you think Yates has played, it's impossible not to admire his poise. Yates certainly never expected to be thrown into the starting job, and he's stepped up to the challenge.
But Yates' season is about to end, and here's why.
Begin Slideshow

»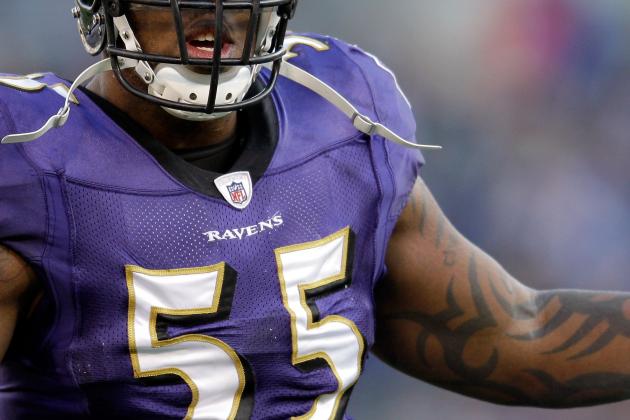 Rob Carr/Getty Images

Terrell Suggs has quietly (kind of) put together a Defensive Player of the Year worthy season. The Baltimore linebacker has not only excelled as a pass-rusher but also done a great job against the run and in coverage. T-Sizzle is going to terrorize T.J. Yates.
Houston has a good offensive line, but it's not so easy to block Suggs. Baltimore will blitz Yates in a variety of ways, and it's all but certain that Suggs will be involved in a few plays behind the line of scrimmage.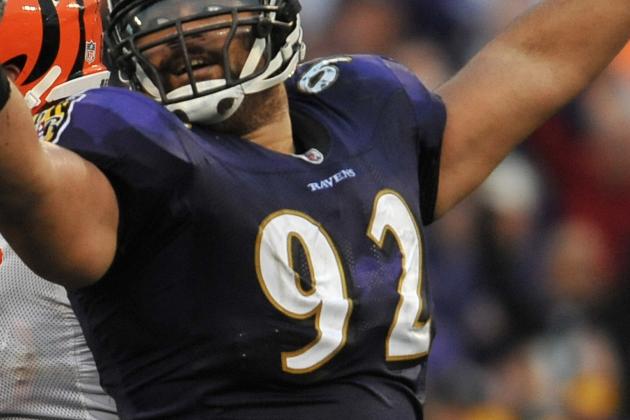 Larry French/Getty Images

Though he hasn't received as much hype as in other years, Haloti Ngata has dominated in 2011. But Ngata isn't alone along the defensive line, and Terrence Cody and Pernell McPhee will be helping him out.
The Texans rely on Arian Foster to move their offense, but the Baltimore defensive line isn't going to let the offensive line push them around. The Ravens have the NFL's second-best run defense, and that's not going to change against Houston.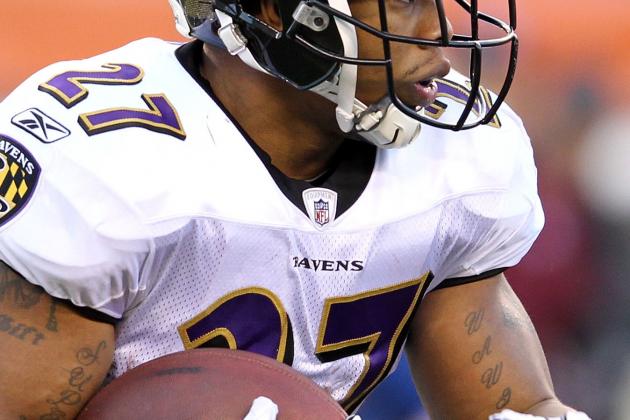 Andy Lyons/Getty Images

Ray Rice led the NFL in yards from scrimmage, and he will be featured extensively in the Ravens' offensive game plan. The Texans have an excellent defense, but they may not be able to completely contain the explosive Rice.
With their elite defense, Baltimore can control the clock and pound the football. Rice is the Ravens' way of doing that, and there's a good chance it will work.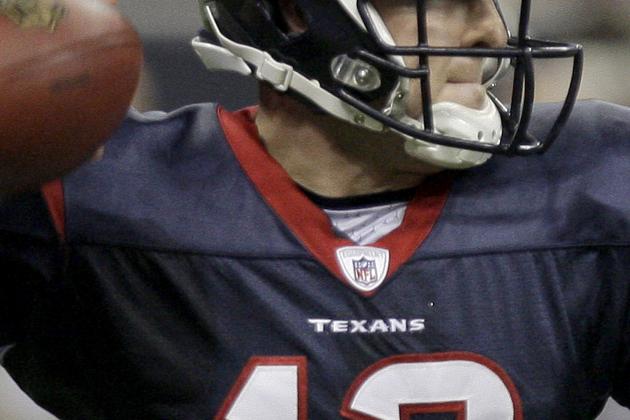 Thomas B. Shea/Getty Images

Yeah, T.J. Yates has had a few good games but he's had some really bad games too. The Ravens have a better defense than Yates has faced, and he will struggle.
Though he's been a great story, Yates simply isn't good enough to lead a team through the playoffs. Baltimore is one of the best teams in the NFL, and they should be able to roll over the Yates and the Texans.