UFC on FX 1: Preview, Fight Card, TV Info, Predictions and More
January 16, 2012

Isaac Brekken/Getty Images
A busy week in the sport of mixed martial arts figures to get wild with the UFC's debut on FX this Friday night with Melvin Guillard challenging Jim Miller in the main event. 
Guillard was making some noise in the lightweight division last year before losing to Joe Lauzon at UFC 136. He will get his chance to prove that was just a fluke against Miller, who is coming off a loss of his own last August. 
Miller would have been in line for a title shot if he had defeated Benson Henderson, but was clearly overmatched in that fight. Now he must get back on track against the quick-striking Guillard in his first-ever main event. 
Where: Bridgestone Arena in Nashville, TN
When: Friday, Jan. 20 at 6:00 p.m. EDT
Watch: Preliminary card starts at 6:00 p.m. EDT on Fuel TV, main card starts at 9:00 p.m. EDT on FX
Fight Card
Main Card on FX
Lightweight bout: Melvin Guillard vs. Jim Miller
Welterweight bout: Duane Ludwig vs. Josh Neer
Bantamweight bout: Mike Easton vs. Jared Papazian
Heavyweight bout: Pat Barry vs. Christian Morecraft
Preliminary Card of Fuel TV
Middleweight bout: Jorge Rivera vs. Eric Schafer
Lightweight bout: Kamal Shalorus vs. Khabib Nurmagomedov
Welterweight bout: Charlie Brenneman vs. Daniel Roberts
Lightweight bout: Fabricio Camoes vs. Reza Madadi
Featherweight bout: Daniel Pineda vs. Pat Schilling
Bantamweight bout: Joseph Sandoval vs. Nick Denis
Guillard's Keys To Victory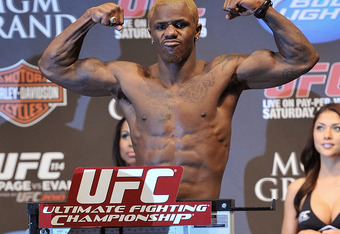 Jon Kopaloff/Getty Images
Use efficient, strong strikes in the stand-up, and avoid going to the ground at all costs. 
Guillard's biggest problem throughout his career has been trying to defend himself on the ground. When his opponents work him to the mat, it is a virtual certainty that they will lock in a submission because he has no way to prevent it. 
What he does do well is strike. He has a lot of power in his punches and is more than capable of knocking out Miller because he is so strong and quick with his strikes. He will need to be precise in this fight in order to walk away victorious. 
Miller's Keys To Victory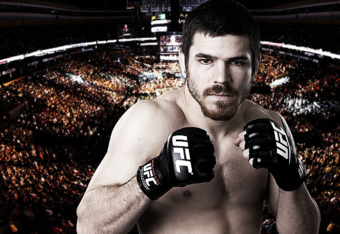 Don't try to stand and trade, take the fight to the ground as soon as possible. 
What makes the main event so compelling is how different they are. While Guillard gets by with his stand-up game, Miller wants to work the fight to the ground. 
Of Miller's 20 career victories, 11 have come via submission. He knows that the best way to frustrate Guillard is to get him down to the mat, because once he is there, he has no way of stopping anything that happens. 
What They Are Saying
Melvin Guillard has undergone a lot of changes in preparation for this fight. The biggest one was switching from Greg Jackson's camp to Blackzilian. He discussed the move with MMAWeekly.com and said that he expects his decision to pay off in a big way. 
"As fighters we have to make the decision who's going to get us ready to take us to that next level. At the end of the day, all this hype about which coach is better than who, at the end of the day we're the ones in there doing the job. We're the ones that have to get in there and bust our butts. All they can do is give direction and make things go from there," said Guillard.
Guillard had to make a move in some way because he had gone as far as he was going to go with the Jackson camp. His new camp should be able to point out all the flaws in his style to bring him back to prominence in the lightweight division.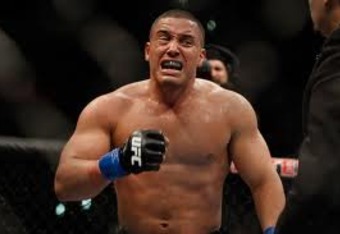 Undercard Fight To Watch: Pat Barry vs. Christian Morecraft
Who doesn't love a heavyweight fight? You know that you are going to get a finish when Barry and Morecraft step into the cage. 
These two men have 19 fights between them, and only one has gone to a decision. Sure, neither fighter is going to compete for a championship, unless something goes horribly wrong with everyone else in the division, but two giant fighters just beating up each other is going to be great entertainment. 
Main Event Prediction
Guillard struggles against upper-tier fighters in the lightweight division. He has the potential to do more, but he just has a mental roadblock that he has never been able to get past. 
It doesn't help that Miller is one of the best wrestlers in the weight class and can exploit Guillard's weak defense on the ground. 
Miller wins via second-round submission.