The 25 Most Photogenic Sports Hotties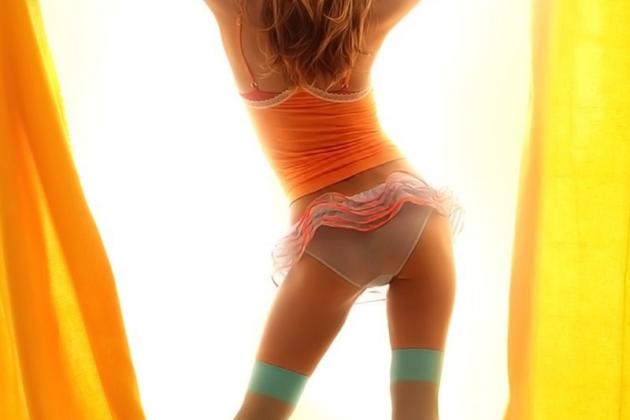 Ali knocking out Liston. Michael Jordan dunking from the free throw line. Dwight Clark catching a pass from Joe Montana. Brandi Chastain ripping off her shirt. Lou Gehrig. Joe Namath.
All these things have something in common. They are some of the most famous sports photographs of all time. Every one of them represents a moment in time that will live forever, thanks to the beauty of a well-timed snapshot.
Photographs have played a big part in sports since the invention of the camera, and they will continue for the remainder of time. As long as there is film, there will be photos.
So let's take a look at the 25 most photogenic women in sports. Enjoy.
Begin Slideshow

»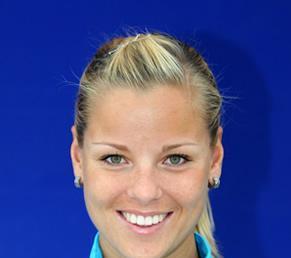 At 23 years of age, this native of the Czech Republic has already made an impact on the sport of beach volleyball. She won the FIVB Top Rookie award in 2010 and is set to invade London later this year for the summer Olympics.
I also have, on good authority, that she is single, guys. So if you bump into her on the streets of Prague, go ahead and give her your best try.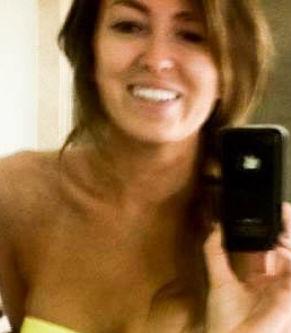 You don't have to yell at me. I know Paulina Gretzky is not an athlete. Her only connection to sports his her father, Wayne Gretzky, so I guess naming her a sports hottie would not be such a far fetch.
But she does earn a spot on the list thanks to her Twit pic explosion in 2011. If not for Twitter, we still might not know who this is.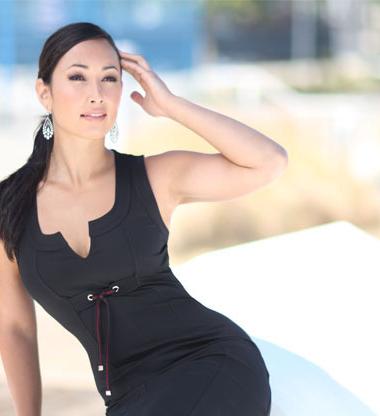 Kimiko Zakreski. A name so great I had to take a class in spelling just to copy it correctly.
She went from being one of the best in the sport to taking 2011 off for personal reasons. She decided it was time to take a year off to live her life and who can blame her. I would do the same thing in her shoes.
Although I probably would not be snowboarding if I was her. I would be falling too much.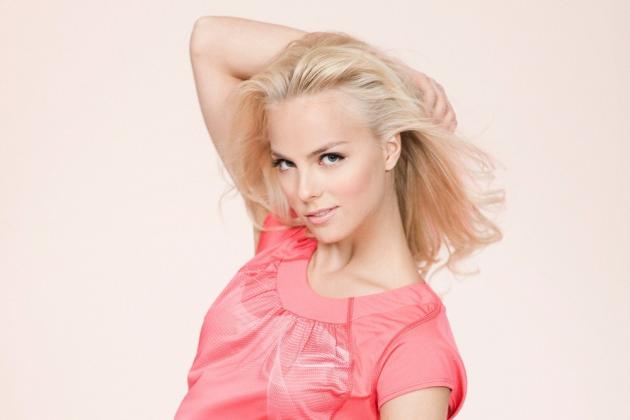 Since the summer Olympics occur in 2012, nobody is talking about figure skating or this new hottie, Kiira Korpi.
If she can hang around a few more years, we can enjoy her beauty in Russia during the next winter Olympics.
If not, at least we get to watch her modeling career take off.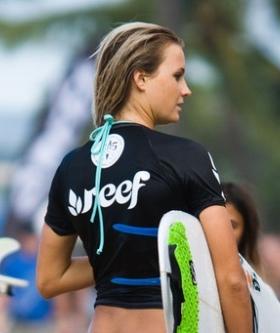 Female surfers are gold mines for photographers. They are already rocking a sexy body, so that is one less thing to deal with.
Alana Blanchard might have had to work at surfing to get better, but I seriously doubt she had to work hard to look that good. It appears she was born this way.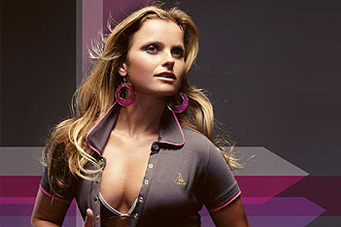 If you though Fatima Moreira De Melo was something other than a fantastic field hockey player, you would be wrong.
She plays the one sport that no one imagines hot women playing and is also pretty good at it. She won a gold medal during the 2008 summer Olympics with her national team.
Did I mention she is a professional poker player, too?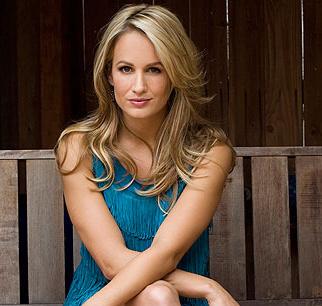 Yep, Jenn Brown was once a softball player but everyone forgets about that because of all her sexy modeling photos. I find it hard to watch any football game when she is on the sidelines.
No offence to Erin Andrews, but this is what sexy sideline reporters should look like.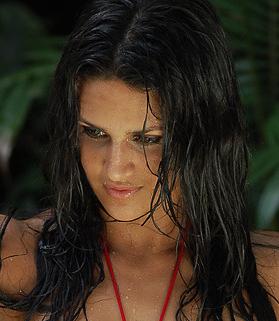 There was this one time in high school when I was running on the track and someone left a javelin on the field. So I naturally had to see what was going on.
I picked it up and thought I could toss it further than anyone ever. Not so much. Leryn Franco's worst throw is about 50 yards further than my best. Yeah, it was that bad.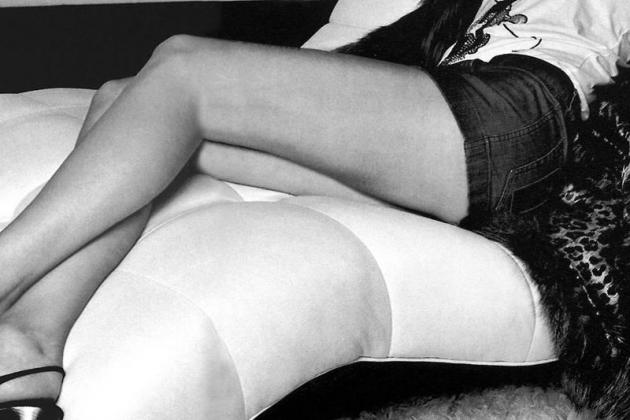 Tall? Check
Fit? Check
Beautiful? Check
Russian? Check
If you had to come up with an application for your future wife, how can you not include these four questions?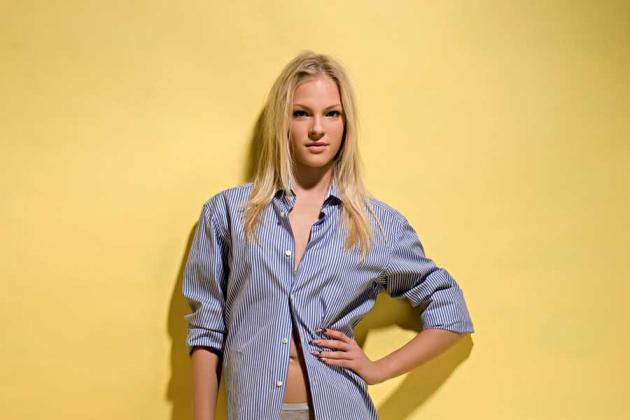 It all began with a jump. Long jumping is a sport that originally began as a training exercise for soldiers in Ancient Greece. It trained them to be able to jump over large obstacles, water, etc...
I would be more intimidated by a group of soldiers running towards me and jumping 20 feet in the air than any suicide bomber. Especially if they are wielding a gun.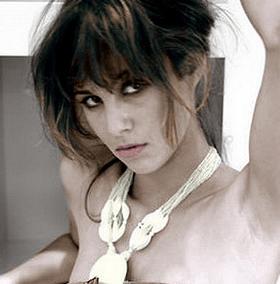 Curling is not a sport that has a following like soccer or basketball. It is one of the least watched sports in the world. But what you do not know is that it is a gold mine for hotties.
Take Claudia Toth, for example. She is as hot as they get and she is a professional curler for her country, Austria. Not too bad, huh?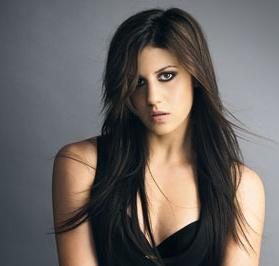 Stephanie Rice is Australian. She is so sexy she should not be allowed in the Olympics. It is not fair to all the other women there.
And when she talks, wow. That accent knocks me down every time.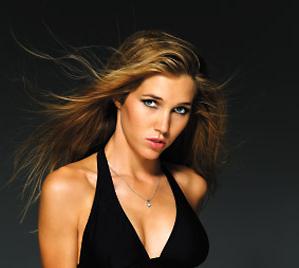 Am I the only person who thinks Niki Gudex is deserving in this list? Nope.
FHM has placed her in their 100 Sexiest Women in the World list not once, but five times. Five!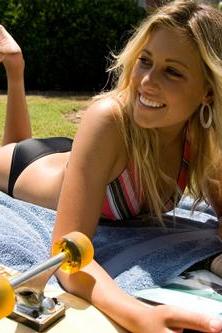 There is a website dedicated to following the beautiful Erica Hosseini during her trips around the globe. It is called Where's Erica?
If you need a good laugh or just want to watch a sexy woman living her life, this is the best place to go. Check it out; you will not be disappointed.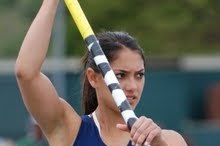 Of course, Allison Stokke is photogenic. We only found out about her because of her photos.
Had it not been for that one guy at one of her track meets who snapped a few shots, we would have never heard about her.
So it is only reasonable that she makes this list. It is her destiny.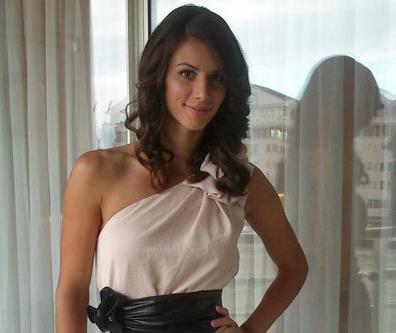 Ladies and gentlemen, meet Tsvetana Pironkova, the Bulgarian beauty.
She might not have the press coverage of some of the other popular female tennis stars, but her beauty will not go unnoticed in 2012.
Get ready for a year of the Tsvetana. Photos to come soon.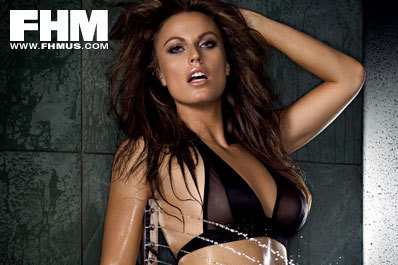 To be remembered for posing in Playboy instead of winning gold medals, now that is just not right.
Amanda Beard might have been one of the sexiest women ever to pose for Playboy, but we forget that she also won two gold medals, four silver medals and a bronze medal during the Olympic games.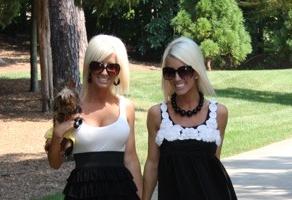 Let's begin with the obvious question. Are these two twins? Yes, of course.
Amber and Angela Cope are the first twin sisters ever to race in the NASCAR Nationwide Series. But that was 2011. This is 2012.
Don't be shocked if you hear more about the Cope Twins this upcoming year; they are that good.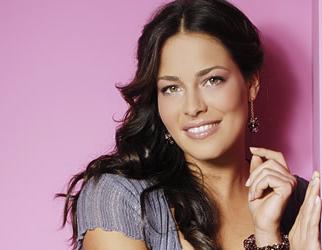 Ana Ivanovic has always been a favorite of mine. Maybe it is her tennis game. Or maybe it is her beauty.
Either way, I have loved watching her play, model, and smile for quite some time now. If you don't consider her photogenic, you might want to get your eyes checked.
If there is a charge for looking at photos of Blair O'Neal, I would owe someone about a million bucks right about now.
I have always enjoyed the countless online images posted of Blair. She is such a beautiful female golfer that calling her photogenic is an understatement.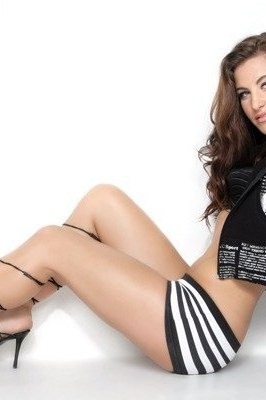 If I were Miesha Tate, I would quit MMA and focus solely on modeling.
Why not? She is so sexy in anything she wears, she could easily make a fortune modeling and she will not have to worry about anyone punching her in the face.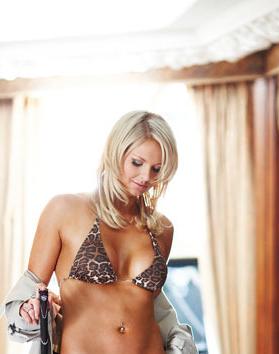 Sophie Horn is a beautiful woman. This is something we already know. But what else is she?
Certified trainer, golfer, model, designer, writer, and whatever else the British babe feels like doing.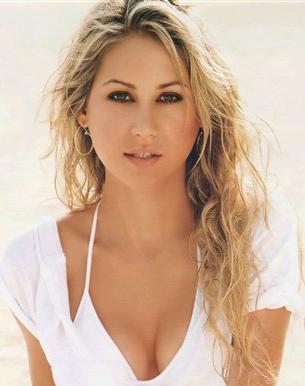 When it comes to photogenic, Anna Kournikova has to be one of the most famous of all sports women. Her tennis career never truly took off, but she stayed relevant because she looks great in a bikini.
She probably would rather be playing tennis, but she is a better model than she will ever be a tennis player.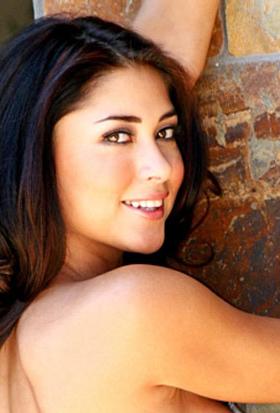 Athlete? No.
Sports Reporter? Nope.
Daughter of famous athlete? Not at all.
So why is she even considered in my list? Because the camera loves her and she turned being a UFC ring girl into a career.
Sports Hottie? Yep.