2012 NFL Mock Draft: Projecting the Safest Picks on the Board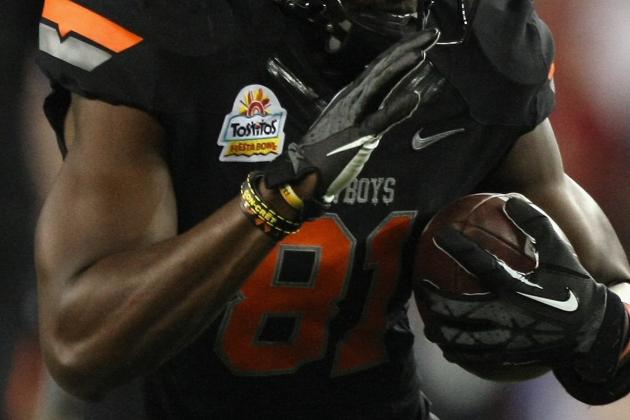 Donald Miralle/Getty Images

In the NFL draft, there are two basic types of players: high-risk/high-reward and safe.
Safe picks have the intelligence, technique and abilities to perform in the NFL. Far too often in suggesting safe picks, analysts focus far too much on the first two attributes and not enough on the latter.
The high-risk/high-reward prospect is the opposite. He is raw, talented and full of potential.
The safe pick may have huge potential, or he may not. That's not the point. In the worst-case scenario, a safe pick will be a good player.
The rare safe pick with freakish upside is an unbelievable prospect. Those are your Calvin Johnsons, Joe Thomases and Peyton Mannings.
Some of the safe picks to follow have that type of upside. Others will never be great, but all of them will be good.
Begin Slideshow

»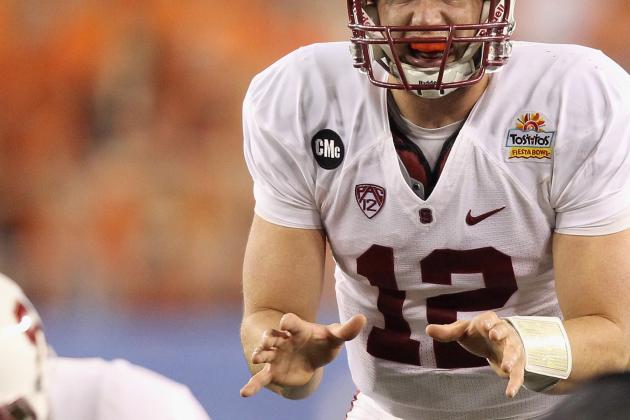 Christian Petersen/Getty Images

Andrew Luck has become the prototype of the safe pick. The 6'4", 235-pounder has started since his redshirt sophomore year and produced at an elite level.
Unlike most quarterback prospects, Luck is already running an NFL offense. Luck chooses between three plays at the line of scrimmage and is great at reading the defense. The Stanford star is accurate, talented and smart. He's a can't-miss player.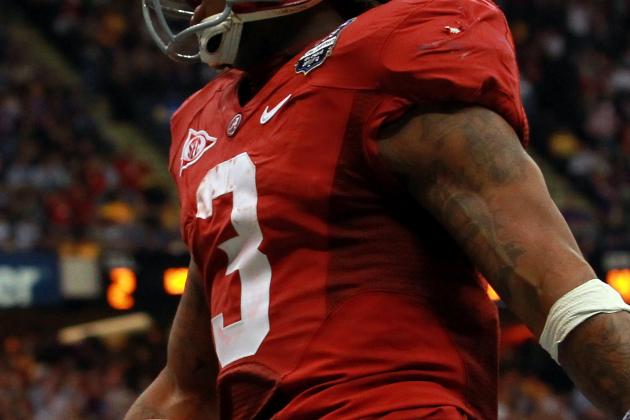 Ronald Martinez/Getty Images

The best running back prospect since Adrian Peterson, Trent Richardson is almost guaranteed to become a star. At 5'11", 225 pounds, Richardson is a big, powerful back with the speed to run away from defensive backs.
In general, running backs are easy to evaluate. Running skills easily translate form college to the NFL and Richardson is an easy projection. Unless he suddenly develops injury problems, Richardson will be an elite player.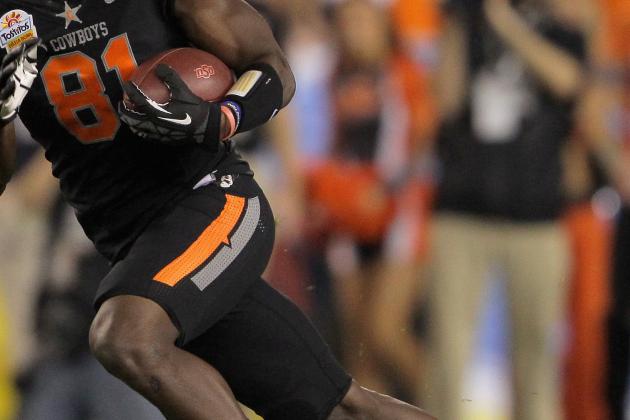 Doug Pensinger/Getty Images

Unlike the first two prospects, Justin Blackmon probably isn't a future star. Blackmon will be a good player, but he lacks the freakish physical ability to develop into an elite wide receiver.
At 6'1", 215 pounds, Blackmon is bulky but not particularly tall. Wideouts can succeed at this size, but they need to be faster than Blackmon is in order to dominate. However, Blackmon is a great route-runner and has good hands. It's hard to imagine a scenario in which he busts.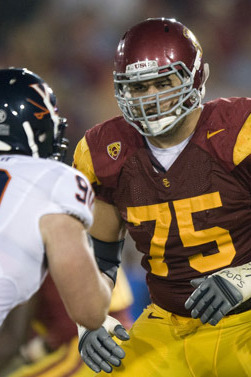 Though he isn't quite as good, Matt Kalil is the best offensive tackle prospect since Jake Long entered the draft in 2008. Kalil is a fantastic athlete with nearly perfect technique.
The 6'7" Kalil has great length to go along with his footwork. Kalil can easily keep pass-rushers at a distance and it's tough for a speedy or powerful rusher to beat him. In the NFL, Kalil's quickness, size and technique will allow him to skip the adjustment period.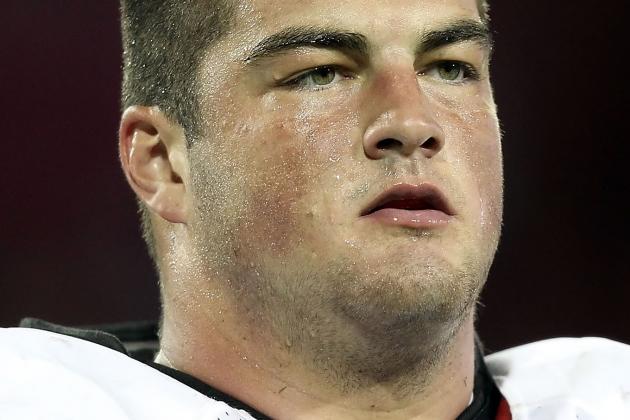 Christian Petersen/Getty Images

David DeCastro is a rare guard. At 6'5", 315 pounds, DeCastro has the size to dominate at the point of attack or pull and play in space. Honestly, DeCastro is athletic enough to play tackle in the NFL, though he probably won't.
DeCastro is at his best when playing in space, but he can manhandle the strongest and most powerful of defensive tackles. The Stanford guard really doesn't have much of a weakness and will become an elite interior lineman in no time.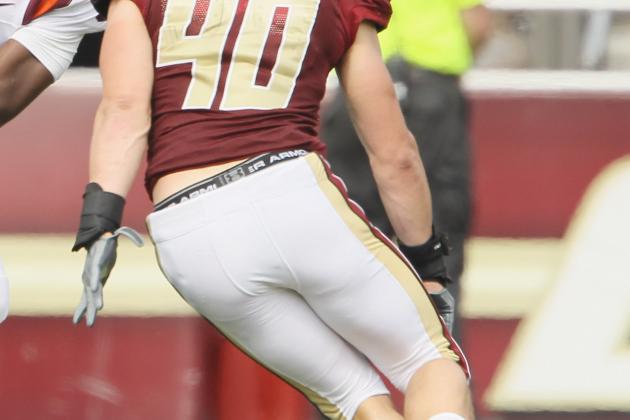 Elsa/Getty Images

An instinctive player, Luke Kuechly is more of the typical safe pick. The Boston College star isn't anything special physically, but his intelligence, instincts and intangibles are off the charts.
This isn't to say Kuechly is a bad athlete, though. The 6'3", 235-pounder is reasonably fast and can play in coverage. He simply doesn't possess huge upside like Vontaze Burfict. In the NFL, Kuechly will not be elite, but he will be better than most.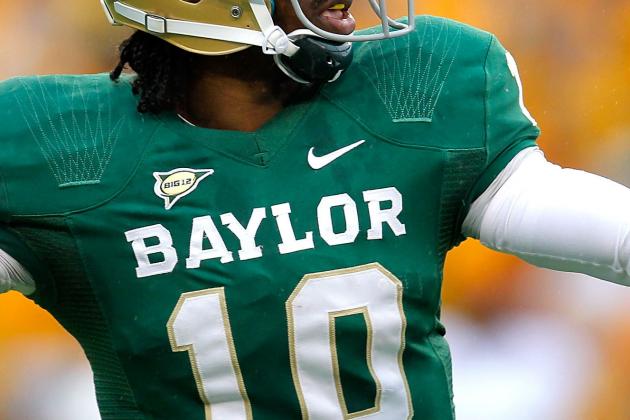 Sarah Glenn/Getty Images

1. Indianapolis Colts: Andrew Luck, QB, Stanford
2. St. Louis Rams: Matt Kalil, OT, USC
3. Minnesota Vikings: Morris Claiborne, CB, LSU
4. Cleveland Browns: Robert Griffin III, QB, Baylor
5. Tampa Bay Buccaneers: Trent Richardson, RB, Alabama
6. Washington Redskins: Justin Blackmon, WR, Oklahoma State
7. Jacksonville Jaguars: Alshon Jeffery, WR, South Carolina
8. Miami Dolphins: Ryan Tannehill, QB, Texas A&M
9. Carolina Panthers: Dre Kirkpatrick, CB, Alabama
10. Buffalo Bills: Michael Floyd, WR, Notre Dame
11. Kansas City Chiefs: Riley Reiff, OT, Iowa
12. Seattle Seahawks: Melvin Ingram, DE/OLB, South Carolina
13. Arizona Cardinals: Mike Adams, OT, Ohio State
14. Dallas Cowboys: David DeCastro, OG, Stanford
15. Philadelphia Eagles: Luke Kuechly, LB, Boston College
16. New York Jets: Courtney Upshaw, OLB, Alabama
17. Cincinnati Bengals (from Oakland): Kendall Wright, WR, Baylor
18. San Diego Chargers: Nick Perry, DE/OLB, USC
19. Chicago Bears: Quinton Coples, DE, North Carolina
20. Tennessee Titans: Dontari Poe, DT, Memphis
21. Cincinnati Bengals: Janoris Jenkins, CB, North Alabama
22. Cleveland Browns (from Atlanta): Lamar Miller, RB, Miami
23. Detroit Lions: Alfonzo Dennard, CB, Nebraska
24. Pittsburgh Steelers: Vontaze Burfict, LB, Arizona State
25. Denver Broncos: Fletcher Cox, DT, Mississippi State
26. New York Giants: Jonathan Martin, OT, Stanford
27. Houston Texans: Rueben Randle, WR, LSU
28. New England Patriots: Peter Konz, C, Wisconsin
29. San Francisco 49ers: Stephon Gilmore, CB, South Carolina
30. New England Patriots (from New Orleans): Devon Still, DT, Penn State
31. Baltimore Ravens: Zach Brown, LB, North Carolina
32. Green Bay Packers: Bruce Irvin, OLB, West Virginia