Toronto Raptors vs. Chicago Bulls: TV Schedule, Live Stream, Spread and More
January 14, 2012

Jonathan Daniel/Getty Images
The Chicago Bulls are doing everything they can to solidify their place as the best team in the NBA, while the Toronto Raptors are doing everything they can to remain afloat.
These teams will match up in what is going to be somewhat of a lopsided game.
To be fair, most games that feature the Bulls this season are lopsided in their favor.
It's safe to say the Bulls possess one of the league's best players in point guard Derrick Rose, who is averaging an incredible 21.1 points, 8.5 assists and 3.4 rebounds per game so far this year.
It's tough to say that the Raptors have any player even close to Rose's level, but at 4-8, they're going to have to improve on their record nonetheless.
It should lead to an interesting basketball game.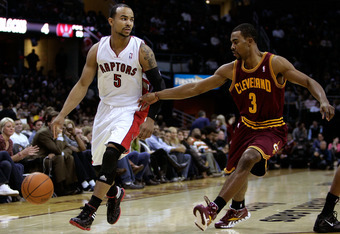 Mike Lawrie/Getty Images
Where: United Center, Chicago, IL
When: Saturday Jan. 14 at 8 p.m. EST
Watch: WGN
Listen: SportsNet 590 AM the FAN Toronto; ESPN 1000 AM WMVP 
Stream: NBA.com/leaguepass
Betting Line: Bulls -14 via bovada.com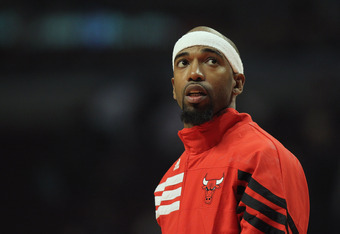 Jonathan Daniel/Getty Images
Key Injuries:
Raptors: Center Andrea Bargnani doubtful (calf), guard Jerryd Bayless out (ankle), center Aaron Gray out (heart).
Bulls: Guard Richard Hamilton doubtful (groin), guard C.J. Watson out (elbow).
Report via USA Today.
What's At Stake? Protecting the home court is going to be a big point of emphasis for a Bulls team that wants to be elite. On the other-hand, the Raptors can really jump start their season with a big road upset.
What They're Saying: The Associated Press via cbcsports writes how the Raptors have no luck, being that Rose was out with a big toe injury a few games ago, but seems to be back at full health.
Dan McGrath of the Chicago New Cooperative via the New York Times writes about the Bulls fanbase and all of their anxieties about this team. Biggest of all, the health of Rose in this shortened but intensified season.
Raptors Player To Watch: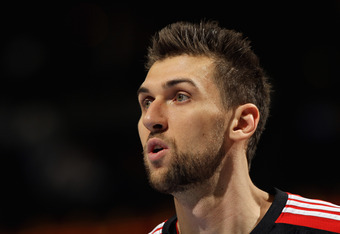 Doug Pensinger/Getty Images
If there's a bright spot on this team, it's going to be Andrea Bargnani, who is averaging 22.3 points and 6.5 rebounds per game. Expect him to give the Bulls trouble down low.
Bulls Player To Watch: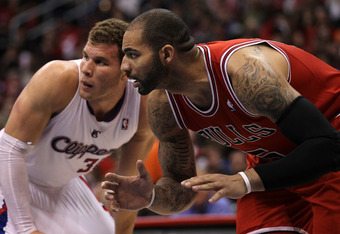 Stephen Dunn/Getty Images
With Bargnani playing so hot down low, the play of Carlos Boozer is going to be big for the Bulls. He's averaging only 13.2 points and 7.9 rebounds per game.
Key Matchup:
Can Raptors' point guard Jose Calderon stick with Rose? That will be the question for Toronto and the key to this game.
Prediction:
The Bulls are very good, and they will protect the home court.
Bulls: 93 Raptors: 82