Chelsea vs. Sunderland: Player Grades for the Blues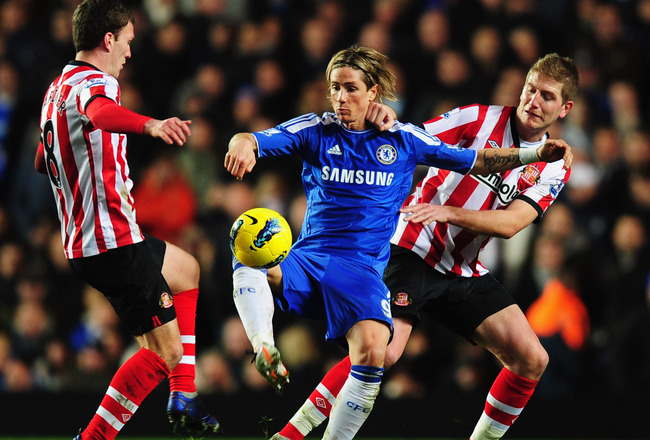 Mike Hewitt/Getty Images
In Chelsea's first game without Didier Drogba this season, Fernando Torres was unquestionably the starter and made the most of it, assisting Frank Lampard in a 1-0 win over Sunderland at Stamford Bridge.
Chelsea got on top in the eighth minute, when Juan Mata played a great cross to the back post where Torres was waiting. The striker leaped in the air for an overhead kick, which rattled off the crossbar but found Lampard waiting right in front of the net the deflect it in.
It was anything but an easy three points for the hosts, as Sunderland pressed on the Chelsea third as time ran down.
Two decent chances fell to the visitors in stoppage time, but none were able to be the one to ruin the Blues' night.
Not the best performance by Chelsea this season, but a full three points in a match where each side had their opportunities is hard to argue with.
Petr Cech: B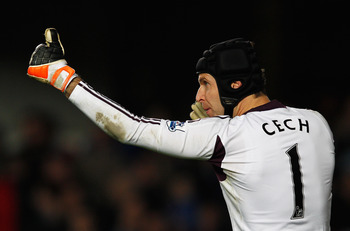 Paul Gilham/Getty Images
Decent game considering he was not called on much to do anything. Sunderland had their fair chances on goal, but most shots were off target, leaving Cech unnerved.
He did have one late clearance that was questionable as he tipped the ball right to a Sunderland player, but nothing came of it. He was good getting off his line to collect crosses, which for the most part was the main thing he was asked to do.
A rare clean sheet will please him greatly.
Ashley Cole: C+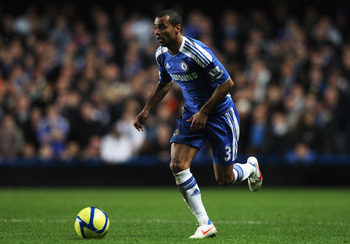 Ian Walton/Getty Images
Showing vulnerability today, Cole was beaten multiple times on his side on the wing and had it been for some better finishing from the visitors, he would have been blamed for dropped points.
As usual, he got up the flanks well and was integral in giving Chelsea chances on the opposition's net, but again the system seems to come under question as he is not able to track back quick enough and is giving up chances at his end.
Not his best performance, but still one that conceded no goals.
Jose Bosingwa: C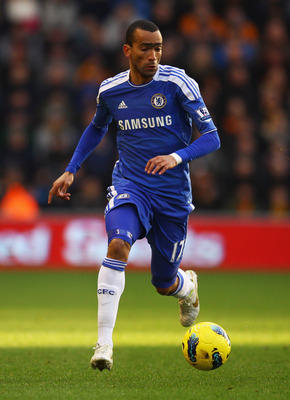 Richard Heathcote/Getty Images
It is becoming redundant and tiring to criticize Bosingwa. I am running out of clever ways to bash on the Portuguese winger—er, I mean fullback.
Far too many chances came from his side for Sunderland. His man-to-man play was horrible, positioning was questionable and he pulled out of 50/50 balls in front of the net that should have easily been scored.
Like Cole, he will go home tonight just being happy that the team got the full three points.
John Terry: B
Jamie McDonald/Getty Images
The captain proved again that without him in the lineup, Chelsea's back line will be in even worse shape than it is now.
Strong in the air per usual, he cleared five balls and was exceptional in positioning himself.
None of this will come as a surprise to anyone who knows what the man is capable of, but it is refreshing to see his performance earn a clean sheet rather than be mired by the ineffectiveness of his peers.
David Luiz: C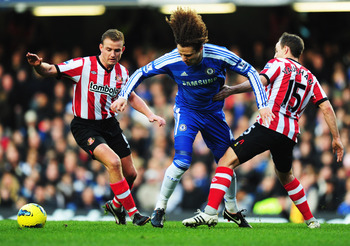 Mike Hewitt/Getty Images
Similar to Bosingwa, it is old news to poke fun at the Sideshow Bob lookalike. Beaten on everything from through balls to the offside trap, he was responsible for a flurry of chances Sunderland had to equalize in the last 10 minutes.
He was OK going forward, but may have finally learned that his role is as a defender and always kept that in mind.
However, that did not do much to stop his reckless tackling and over commitment to the ball. Luiz has all the physical attributes to be great, but his head needs to be examined if he wants to get there.
Oriol Romeu: B-
Jamie McDonald/Getty Images
Rather absent from the match, more so than any other he has been this season. It was odd to not hear his name called to often as he has been one of the fulcrum points to get the ball from defense to offense.
Perhaps a change in formation that paired him with Meireles in a holding role split the time more evenly. In the end, he did not have his best match as he gave away the ball with errand passes far too often.
Not a terrible game, but one that you would expect occasionally out of a teenager.
Raul Meireles: B+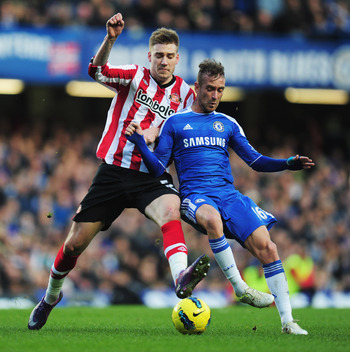 Jamie McDonald/Getty Images
Meireles has come under heat over the past few weeks as his ability has seemed to fade for this club. Some were even starting to mutter whether Liverpool had taken Chelsea again by selling them another fading star.
However, today he was one of the best players on the pitch. Besides his ability to win balls and jettison forward to support the attack, he did an excellent job closing down the Sunderland midfield, not giving them the time they needed to make passes up to Bendtner.
Frank Lampard: B+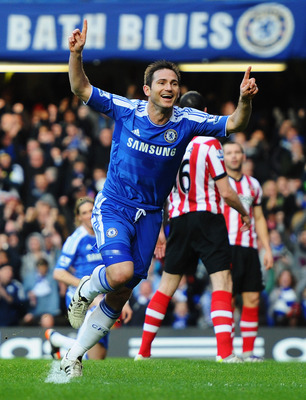 Mike Hewitt/Getty Images
For the naysayers that want Lamps out of Stamford Bridge as soon as possible, the Englishman just put in a 75-minute example of why that would be a horrible move.
Lampard was by far one of the best players on the pitch in blue today. He was influential all over the field, making decisive runs, crisp passes and commanding the center of the midfield with his performance. It gave space for Ramires and Mata to play their game out on the wings and effectively deliver crosses into dangerous positions.
For those of you who live off of stats: 93 percent passing, five shots and the only goal of the match. Hard to argue he didn't belong out there.
Ramires: B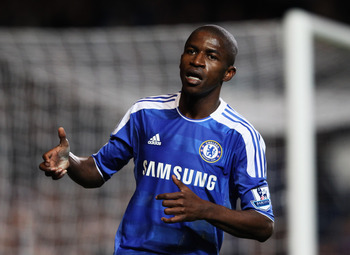 Ian Walton/Getty Images
A typical Ramires match. He was all over the pitch, sprinting up and down the field, winning balls in the middle and moving as quickly from defense to the attack as anyone could. His energy never faded as to the last minute he was still going 100 percent.
He routinely pushed the ball past defenders making it a full sprint for who would retain possession. He didn't win all of them, but you can tell it took a toll of the full-backs.
His issue this game is the same it has been throughout the season. Again he left two clean chances in front of the net out on the pitch. He should easily have another four or five goals this season.
Juan Mata: B+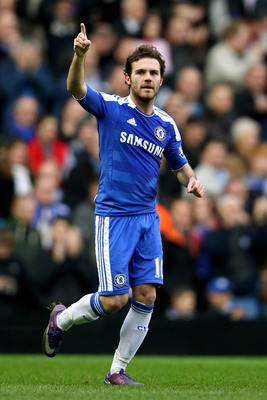 Julian Finney/Getty Images
Another good game for the Spaniard. Back out on the left wing, he delivered multiple balls into threatening positions including the one that led to the goal. His touches were excellent and his ability to beat defenders with speed and dribbling were both on display.
What he did especially well today was get the ball once Sunderland marked him tightly on the wing. He and Lampard did a great job of interchanging with one another to make sure Mata could get on the ball and make things happen.
Fernando Torres: B+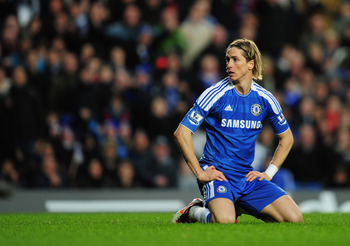 Jamie McDonald/Getty Images
One of Torres' best matches this season. After a slow start where it seemed it would be another meaningless day for the striker, he rattled a great overhead kick off the crossbar that gave Chelsea the lead. From then on he looked like his old self.
His dribbles were excellent, his vision was superb and his confidence seemed at an all-time high. He finished with three decent chances on net and two penalties that controversially were waved off.
He deserved a goal for his performance, but in the end he will be happy to know that the win was a direct consequence of his play, something he has not had in a while.
Michael Essien (73rd Minute for Lampard): A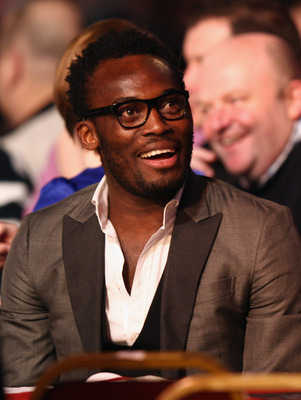 Bryn Lennon/Getty Images
This is merely a welcome back grade than anything. In all honesty, Essien looked kind of lost out there. His first few touches were very heavy and he looked like a player that had been out of the game for six months.
His feet were saying he was rusty, the look in his eyes said "whoa, these guys are fast!" but the cheer from the crowd said welcome back to a great player.
Florent Malouda (85th Minute for Mata): N/A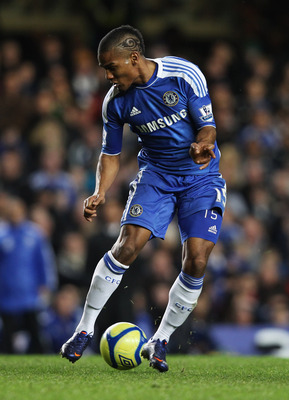 Ian Walton/Getty Images
Not to enough time to grade.
Keep Reading

Chelsea: Like this team?