2012 NFL Draft: Vikings Should Select Matt Kalil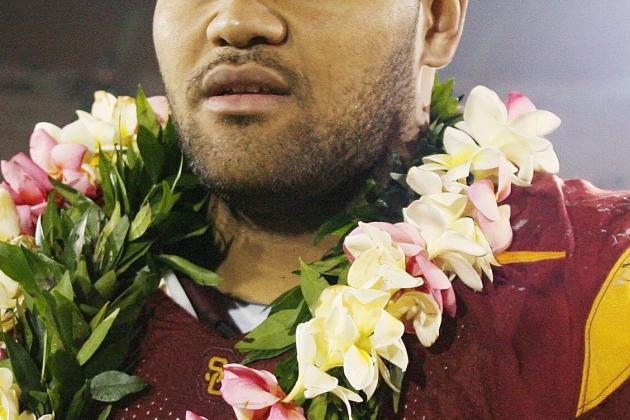 Jeff Golden/Getty Images
Drafting Matt Kalil would improve Minnesota's offensive line in 2012.
In the ideal world, the Minnesota Vikings would select USC offensive tackle Matt Kalil with the No. 3 pick in the 2012 NFL draft.
With most mock drafts and reports showing that the Indianapolis Colts will select Stanford quarterback Andrew Luck, the St. Louis Rams are "on the clock" with the second pick in the draft. But no one knows what they will do.
Kalil is a player rumored to be considered at No. 2, but there's nothing set in stone. That means it's difficult to project who will be on the board when Minnesota selects at No. 3.
But let's analyze why Kalil should be the guy for the Vikings at No. 3, if he's there.
Begin Slideshow

»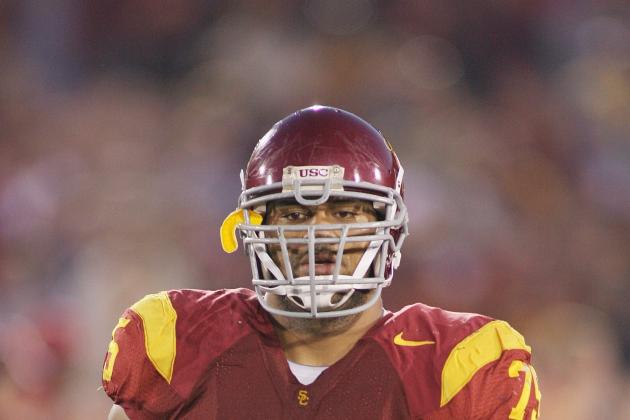 Jeff Golden/Getty Images

There will be discussions about the Minnesota Vikings drafting LSU cornerback Morris Claiborne or Oklahoma State wide receiver Justin Blackmon, but the smart money is on Kalil.
Blackmon or Claiborne would be perfectly fine selections for the Minnesota Vikings. Either player would fill a dire need for this franchise. Minnesota hasn't had a receiver with talent like Blackmon since it traded Randy Moss in 2007, and the Vikings haven't had a cornerback with the talent of Claiborne in the 22 years I've roamed this Earth.
But a Yahoo! scouting report on Kalil said he "has all of the physical tools as well as the intangibles to turn into a franchise left tackle for the Vikings." It also said that "(h)is presence immediately upgrades the running game"—something that would greatly benefit Minnesota's best player, Adrian Peterson (if healthy).
And since offensive lines affect every snap of every offensive play, whereas a wide receiver cannot on offense nor can a cornerback on defense, I would draft the future franchise left tackle over the franchise quarterback or wide receiver.
In order to do anything on offense in football, a team needs strong offensive line play. Just look at who remains in the postseason. Of the eight teams left, six allowed 33 sacks or less in the regular season. The Minnesota Vikings, by contrast, allowed 49 sacks.
A quarterback who consistently has defenders in his face is not going to be successful. A running back that gets hit behind the line of scrimmage time and time again will not gain many yards on consecutive plays.
Quarterbacks and skilled players get the attention of the media for the "sexy" plays they make, but it's the offensive linemen who make their achievements possible.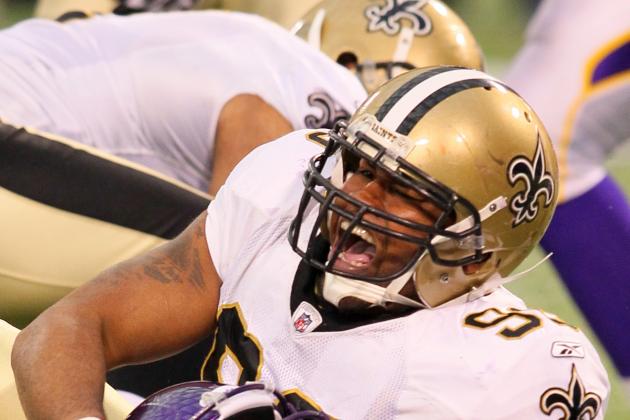 Adam Bettcher/Getty Images
Christian Ponder was sacked an average of 3.0 times per game in 2011.
In 10 starts, rookie quarterback Christian Ponder was sacked 30 times. That's 3.0 sacks per game for those of you counting at home. The offensive line, on the year, allowed 49.
That's not nearly the number of sacks David Carr incurred as a rookie in 2002 with the Houston Texans (76), but it is near the 4.75 sacks per game Carr experienced that season.
When Ponder was given time this season, he showed glimpses of a player who can become a franchise quarterback. But when rushed and flustered by defenders, as expected of a rookie, Ponder played like his age suggests he should.
If Minnesota wants to know what type of player Ponder can become, then it needs to shore up its offensive line. It needs to protect its No. 12 pick from the 2011 NFL draft.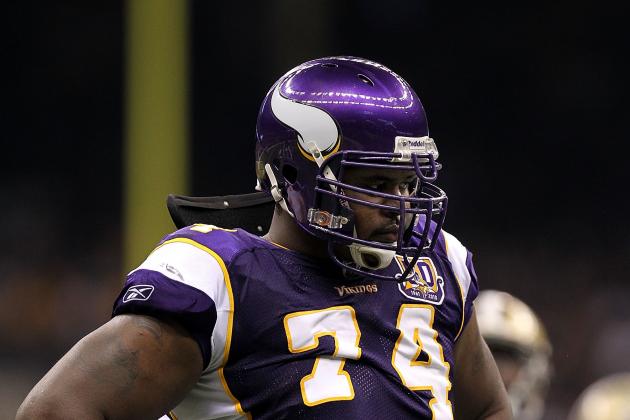 Ronald Martinez/Getty Images
The Minnesota Vikings drafted left tackle Bryant McKinnie seventh overall in the 2002 NFL Draft. If not for effort concerns McKinnie would still be a Viking today. Now he's playing at a high level for the Baltimore Ravens.
Offensive linemen are players that teams can build their franchises around. They do not age as quickly as their peers at different positions, like running backs or wide receivers, and they affect the game in multiple ways.
They open up holes for running backs to gain yards on the ground, and they create the pocket for the quarterback to find open receivers down the field.
The offensive line is the most underrated unit in the game of football. When it operates well, its play often gets unnoticed. But when it messes up, then the whole world criticizes it.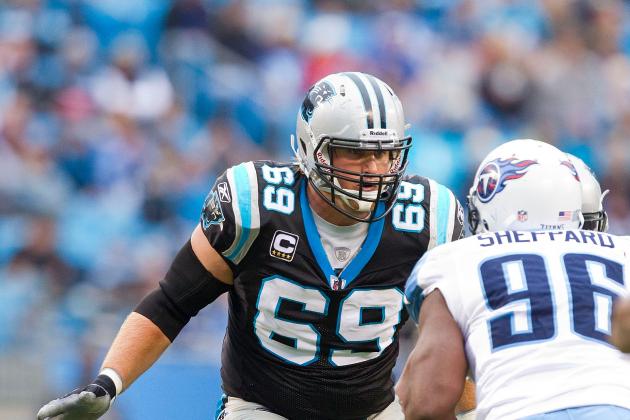 Brian A. Westerholt/Getty Images
Current Carolina Panthers offensive tackle Jordan Gross was drafted No. 8 overall in 2003. There have been 13 offensive linemen drafted in the top 10 the past 10 years, and all but two are still in the NFL.
In the previous 10 drafts, 15 offensive linemen have been selected in the top 10. All but two are still in the NFL.
In that same time, 15 wide receivers were drafted top 10. Five of them are no longer in football and one, Seattle Seahawks wide receiver Mike Williams, was out of football for two years.
When teams draft an offensive lineman, typically they get a player that will last on their roster for years to come. They are stable players that traditionally have the necessary skills to succeed at the next level.
When you draft an offensive lineman, the term "potential" usually doesn't come into the equation—a term often used to describe wide receivers or defensive backs.
Offensive lineman who are drafted in the top 10 usually have the skill set necessary to be successful in the NFL.