Miguel Cabrera: 5 Reasons the Detroit Tigers' First Baseman Is Underrated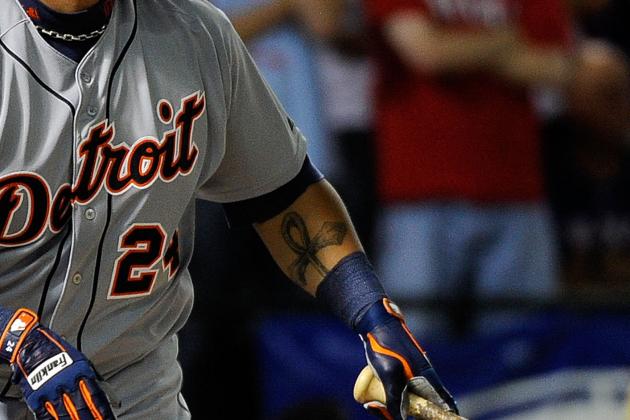 Kevork Djansezian/Getty Images

Miguel Cabrera and the word "underrated" are not very synonymous, especially after a season in which he hit .344 and took home the AL batting crown.
However, even though he has put together some spectacular seasons wearing the Old English "D," an argument could be made that Cabrera is one of the surprisingly underrated players in the league.
Everyone has their own reason. He needs to be faster. He needs to stop striking out. He needs to get his affairs in order and put his sordid past in the rear view mirror. All of these are logical arguments.
Here are five reasons why Cabrera truly is an underrated player. What do you think?
Begin Slideshow

»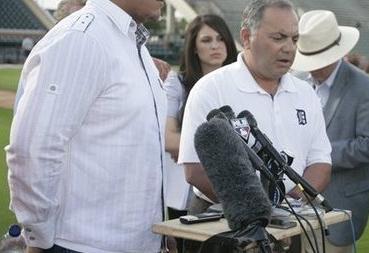 www.mlive.com
Everyone has their own personal demons that follow them around each and every day. For most people, their issues are usually minor in comparison and do not get recognized on a national level.
While there is no doubting that Miguel Cabrera has had his share of problems, including his 2009 altercation with his wife and his latest run-in with Florida police dealing with his DUI, one needs to also realize that he is under an incredibly intense microscope.
Sometimes when we see stars like Cabrera have issues like these, we tend to wait for the next one. While no one hopes for these circumstances to occur, they often just do.
Because of this, many people inside and outside of Detroit may believe Cabrera could be better if these problems were a thing of the past. Some may think that Cabrera will never reach his full potential because his issues with alcohol will be impossible for him to leave behind.
Christopher Pasatieri/Getty Images

While Cabrera is one of the best young hitters in the game, one could argue that he doesn't receive nearly as much attention as other stars in the league.
Players like Adrian Gonzalez, Michael Young, Jose Bautista, Curtis Granderson in the American League and Jose Reyes, Prince Fielder, Joey Votto, and Matt Kemp in the National League all receive a great deal of recognition for their efforts.
Perhaps because of the attention other stars receive on a daily basis, people inside and outside of baseball feel that Cabrera does not match up to their abilities. Maybe they are waiting for Cabrera's annual slump, which usually occurs around May and June, to last a little longer than it usually does.
It is safe to say that those people will be waiting for a long time.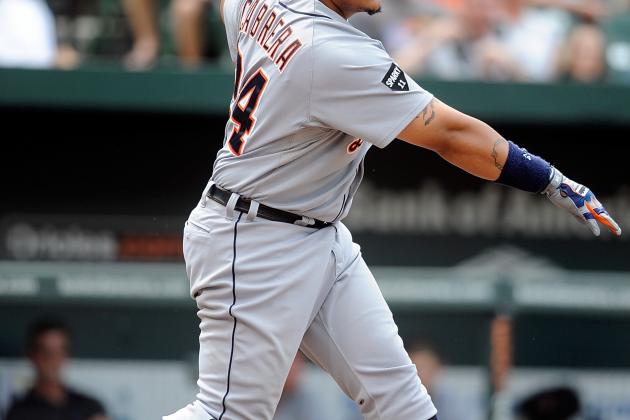 Greg Fiume/Getty Images

It is often said that Cabrera strikes out too often.
Many people who believe this are assuming his strikeouts come in a balanced effort throughout a season. However, the majority of his strikeouts usually occur during his annual slump.
In fact, the amount of strikeouts he accumulates has decreased each year since 2007, which brought about a career high 127 K's.
It is a safe bet that there will always be fans and members of the media who scrutinize each and every one of Cabrera's at bats because maybe they expect him to either strikeout less than 50 times a year, or maybe they expect him to never strikeout because he is Miguel Cabrera.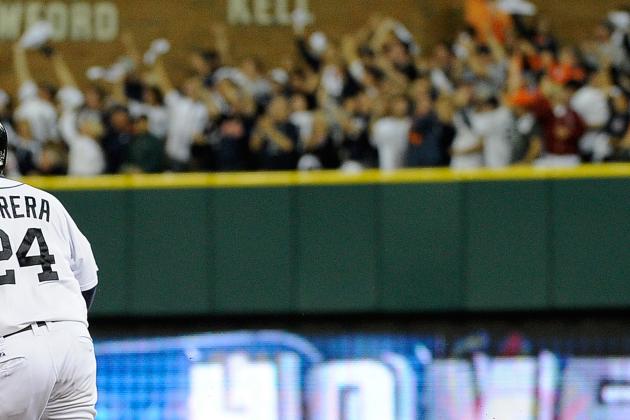 Kevork Djansezian/Getty Images

The numbers say 6'4", 250 pounds.
There are many people who say the Tigers' slugging first baseman needs to lose even more weight. Some believe that his power numbers would even increase and the amount of bases he accumulates over a year would rise in crazy fashion.
While there is no doubting Cabrera's ability to get on base, some do not know that he led the league this year with doubles. Now, many of those doubles were gap shots in deep center field, so the amount of effort required to get to second was not all that high.
However, not all of them were very easy. Cabrera is very confident in his running ability, and it shows when he rounds first and every fan takes a collective breath.
As long as Cabrera plays and puts up big numbers, there will always be people who say his running ability hinders his overall potential.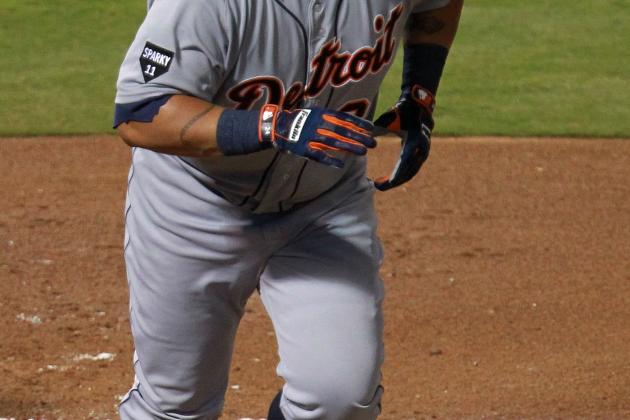 Ronald Martinez/Getty Images

When many people hear Cabrera's name, they wonder when that old player is finally going to start seeing a decrease in his productivity.
Cabrera has "quietly" put together nine seasons in the league already while only being 28-years-old.
This is hard for many people to believe because he has been in the league so long. Many people believe Cabrera is in his low to mid 30s.
Some argue that the years Cabrera has put in to playing this game will eventually take a toll on him, and since he started at such a young age, they may hit him sooner than most.
Because of this, others may have this perception that Cabrera is the "old" player on the Tigers who will have to have a down year eventually.
Not for a while everyone.