Fantasy Cheerleader Squad: The 30 Hottest of All Time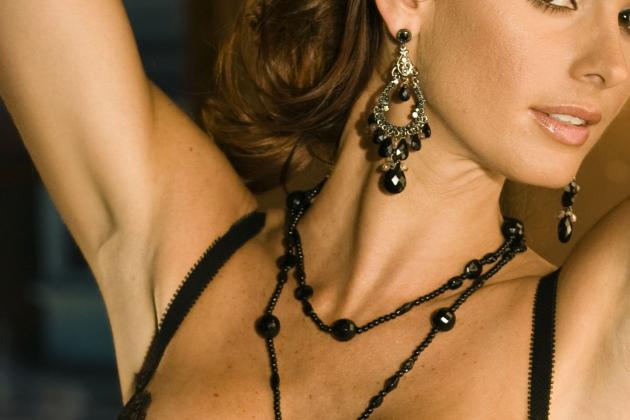 Now that the 2011 Fantasy Football season has come to an end, fans from all over the globe are desperately looking for ways to entertain themselves. They are trying Fantasy Football: Playoff Edition, which we all know is a giant waste of time.
They are even fantasy football fans giving a run at the NBA. Please, just stick to the sport you know best.
It is bad enough you drafted Terrell Owens in the sixth round and then argued why it was a good pick by saying, "Trust me, he is a beast." Now that same person is heading off to the NBA, passing on Derrick Rose and LeBron James for Rip Hamilton.
These are desperate times my friends. And they call for drastic fantasy changes. So why not take a look at beautiful women?
Yeah, let's do that. Let's build a fantasy team of 30 of the all-time hottest cheerleaders. That will work.
Begin Slideshow

»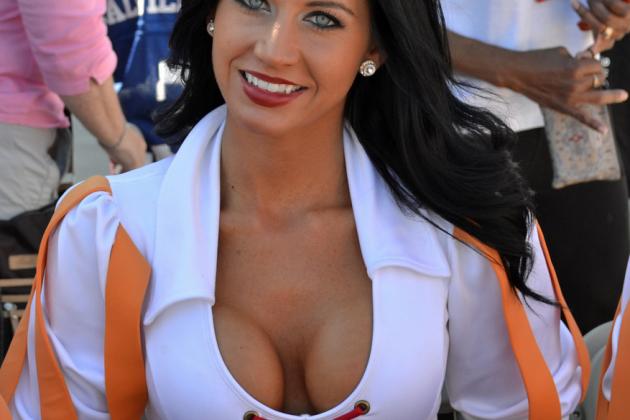 Let's kick off this fantasy squad with some love from the Sunshine State.
Britney is an incredibly intelligent cheerleader from the Tampa Bay Bucs. She might even be more talented than the entire Bucs team.
Yeah, I think she is.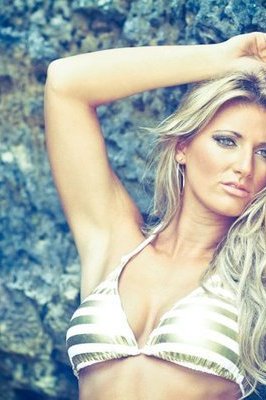 The Atlanta Falcons did one thing wrong this past season—they made the playoffs. If they would have gone home after the season instead of being embarrassed by the New York Giants, they might not have to deal with all the negative media attention.
Than again, they do have a quarterback nicknamed Matty Ice. Not sure how icy he is feeling these days.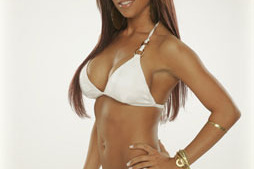 Someone press the panic button in Miami because the Heat are losing games in overtime. Uh-oh.
If there's one problem with LeBron James, it is his free-throw shooting this season. He is not a terrible FT shooter but as of late he is making more jump shots than shots from the free-throw line.
But that is like finding flaws with Gisele. If you look hard enough you can find something, right?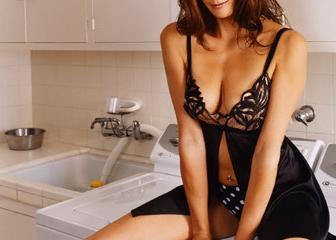 I was as surprised as most of you were when I heard Teri Hatcher was once an NFL cheerleader. Now I am not going to tell you when, that would just expose her age and remind you just how old she is.
Regardless of age, Hatcher has always had one thing going for her—she knows how to work it. She has been sexy for almost 30 years now. That is some tough work.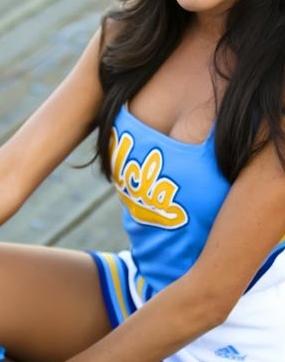 This is Elise. She was a UCLA cheerleader and pre-med student. But that was back in 2008 when Sports Illustrated featured her in their SI on Campus Cheerleader of the Week.
What is she doing now?
She is happy being the girlfriend of Minnesota Timberwolves rebounding master Kevin Love. From SI to the twin cities and a plush WAG life. That is how it is done son!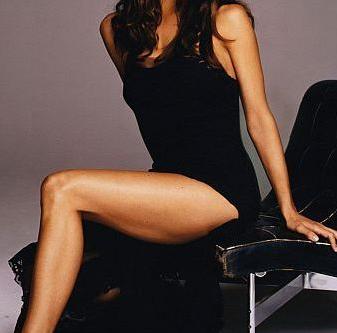 Charisma Carpenter is a beautiful woman. She has been her whole career. But the one thing I will always remember her for was the scene in The Expendables.
You remember that one, right? The scene where Jason Statham showed us just how awesome being an action star can be?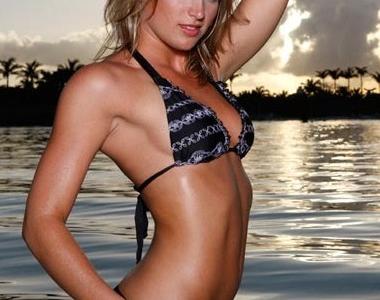 Laynce Nix you are one lucky dude.
Not only does he get to play professional baseball for a living, but he also gets to brag about his beautiful wife Brooke Sorenson and how she use to be a Dallas Cowboys cheerleader.
In Kenya, the average temperature is in the mid-'80s. That is just the average for the entire year.
Compare that to the Unites States where the average temperature is in the low-'50s. Now you have a better idea just how hot it is in Kenya.
As for the Miami Heat's Kenya, well, she is equally as hot as the country she was named after.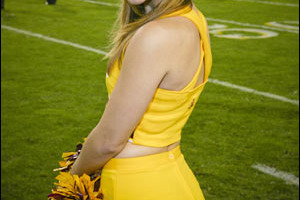 The Arizona State football team finished with a record of 6-7 in 2011, including a beatdown from Boise State in the MAACO Las Vegas Bowl. They are currently 5-11 in men's basketball too.
I think it is time for a Charlie Sheen attitude in Tempe, AZ. #Winning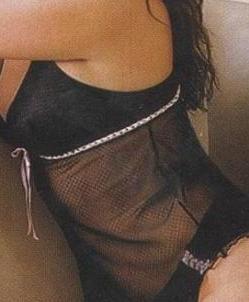 Without giving away her age, can you guess when Lisa Guerrero was a Rams cheerleader?
I will give you a hint. The Rams were not in St. Louis at the time, they were in L.A. And it was several years before the move to St. Louis too.
Keep thinking, you will get it.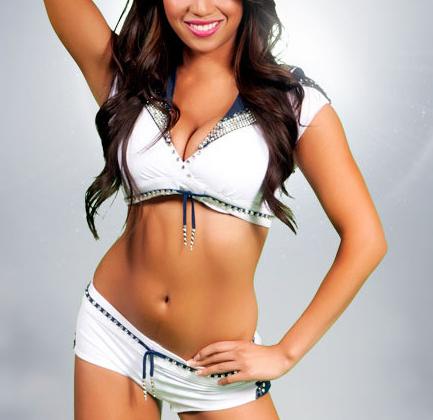 The Seattle Seahawks have made an appearance in mid-January. Do not act surprised, they were in the NFL playoffs last season and were discussed a few times then too.
But all Seattle fans, be thankful you have such a beautiful woman, Geraldine, on your Sea-Gals lineup. Otherwise it would be a slow news day for you today. A very slow news day.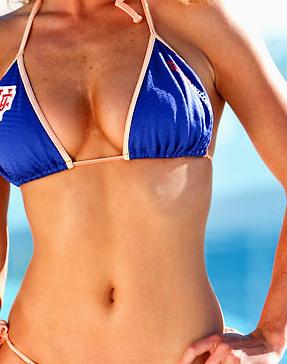 Maybe it is the water. Maybe it has something to do with all the people that visit Florida each and every year.
How does the state of Florida constantly pull the hottest of the hot women? Seriously, how do they do it?
It should be illegal to hold too many hot women in one state; share the wealth, Florida.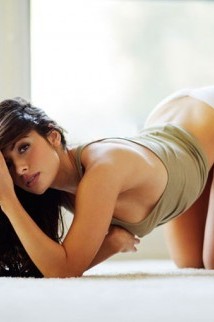 Is it just me or does Esquire find sexier ways to feature beautiful women than any other magazine publication in the world aside from Playboy?
It is not only this photo of Sarah Shahi Amid that I am referring to, it is her other Esquire poses. Amazing is an understatement.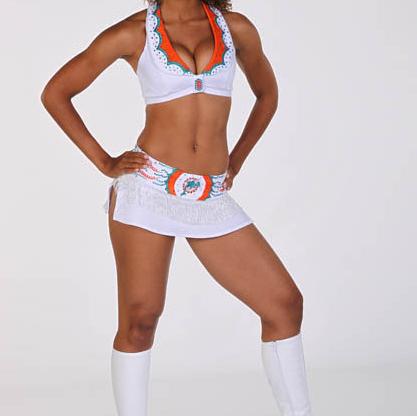 In Miami, the women are hotter than in any other city in the United States. Sure, most people will argue that Hollywood has them, but they do not have the range of talent Miami does.
Try walking down the streets of Miami and not get a neck injury. It is hottie central down there; Kellie is a prime example.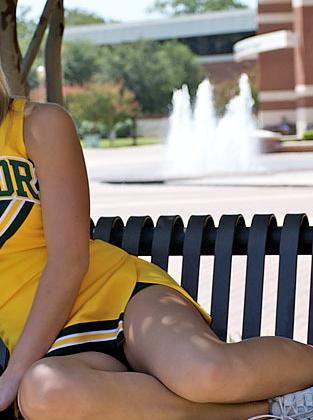 Thanks to Robert Griffin III and also the Baylor men's basketball team, Baylor is getting much-needed media attention.
Marisa McKee might not be around anymore, but the ladies on the Baylor cheerleading team are still rocking the looks and showing everyone that any school can compete with the best.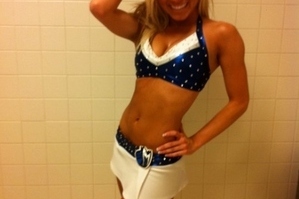 After beginning the 2011-2012 shortened NBA season 0-3, the Dallas Mavericks have come back to win a few games to right the ship. At least for the time being.
Their dancers, that is a story for another day. If they say everything is bigger in Texas, they must be referring to the talented ladies in Texas. And trust me, there are lots of them.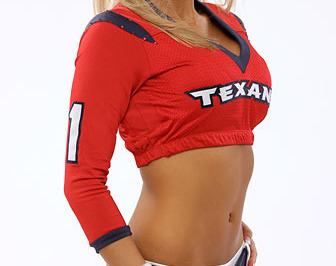 If you are impressed with beautiful women then the Houston Texans cheerleaders are exactly what you need to watch. They have more talent on the sidelines than on the field.
And that is not a joke. The football team is doing great right now too, but the women with the red and blue are just too much for any one man to handle.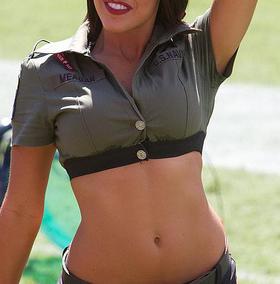 Meagan spells her name differently than other Megans. Or is it Meghan?
Wait, it can also be spelled Megean or Meghean.
I lost track of what I was doing but are there really 40 different ways to spell the same name?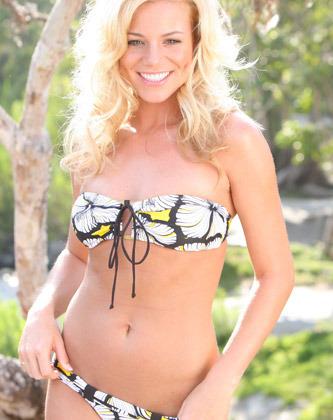 Is there anyone in the United States that does not know who Kelsi Reich is yet?
If so, here she is folks. Kelsi Reich. She is the Dallas Cowboys cheerleader David Nelson handed the football to after he scored a touchdown against them a few months ago.
That video, as well as her fame, has risen to the top—and a reality show is inevitable.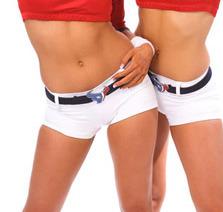 Twins, folks. Twins.
It is about time an NFL team found a pair of beautiful twins that can cheer and lead at the same time. It is not only something this league has been waiting for, it is something us fans have wanted since the invention of the shirt.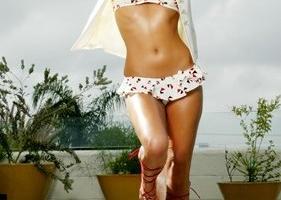 Notice the various teams tag on top? Does it make sense to you?
Bonnie-Jill Laflin was the only woman on my list that has worked as a cheerleader for various teams in two different sports. She was with the Dallas Cowboys, Golden State Warriors and San Francisco 49ers.
And now she works for the Los Angeles Lakers as the first female scout in the NBA.
The NBA: Where amazing happens.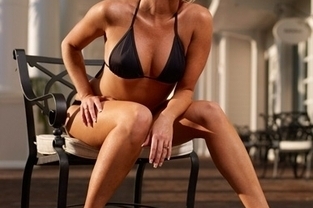 It is about time Destiny made an Ali-like return to the ring.
It has been almost two years since I had the pleasure of introducing her to rest of you guys, and I have to say, words cannot describe her beauty. Thoughts can but words cannot.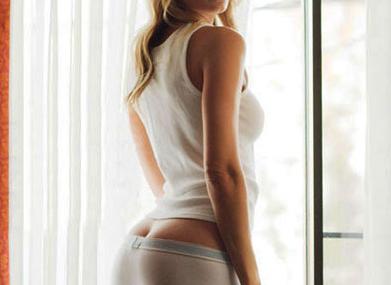 She was always a Raven to me. If you read that last line like a Billy Joel song than you got exactly what I was going for. If not, oh well. Go back and try it again.
Stacy Keibler has not been featured in awhile, so what better time to remind everyone just how sexy she is than now? She was a Baltimore Ravens cheerleader first but always will be to me.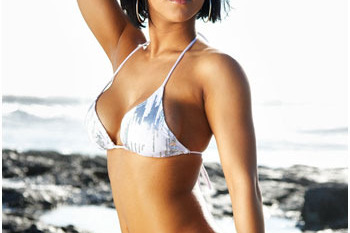 Having a great body is one thing. Having a great name to go with it, that is epic.
Odaymis has the best name in cheerleading. She also has one of the hottest bodies in the world. Not just among cheerleaders, I am talking about the world.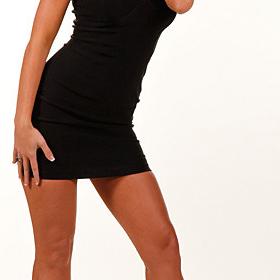 Lacey was once spotted walking outside a nightclub in Charlotte one night singing Richard Walters songs.
Now I am not sure that is true, being as I just made it up, but one thing is true—anyone who knows who Richard Walters is deserves some respect for their taste in music.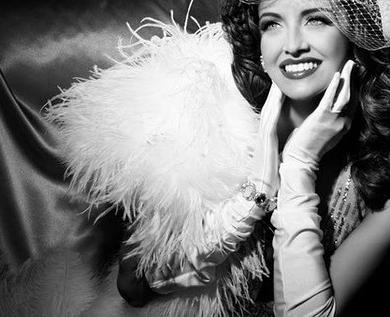 It has been almost seven years since I first met Ashley Bond. In that time, I have never met anyone more talented or self-motivated than she. Her success goes far beyond being a Chicago Bulls cheerleader.
Sappy? I know, I know. That does not sound like me, but she is a truly interesting person and if you want to learn more about her, just ask her on Twitter. She definitely will respond.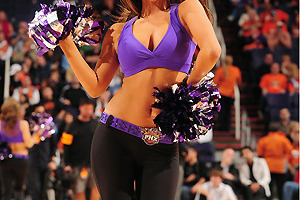 This is Rachel. She is a Phoenix Suns dancer and until I stumbled across her a few weeks ago, I had no idea she even existed.
It is my fault for not noticing her three years ago when she entered the NBA as a sideline sex kitten, and for that, I apologize. So I shall make it up to you by never forgetting about her again, ever.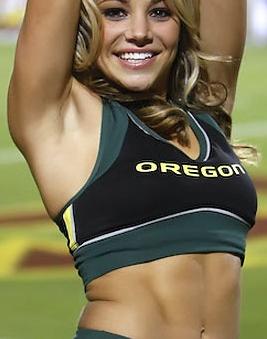 Amanda Pflugrad wasn't the first sexy Oregon cheerleader, but she was the one that put them on the map.
Before Amanda, all we knew was that the hotties on Oregon's sidelines were the best in the biz. We had no idea those women had names.
She transformed the appeal of Oregon Duck cheerleaders from just another babe to a babe with a name. You can call her the first in that way.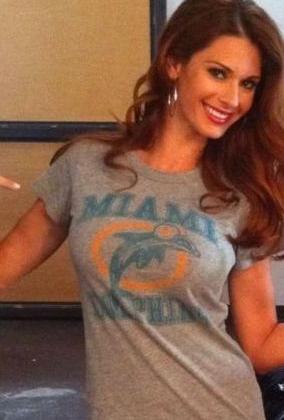 Game, Set, Match.
If there is a better choice for the top overall spot, I just cannot seem to find her. Jaime Edmondson was a Miami Dolphins cheerleader before hitting her stride as a Playboy playmate.
Both career paths lead to fame. The latter just requires less clothing.