Michigan Football Recruiting: Meet Kyle Kalis, the Wolverines' Flagship Recruit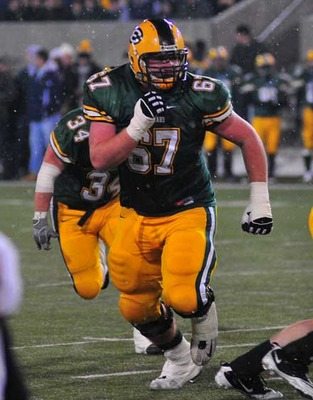 Almost everyone would agree that Kyle Kalis is currently the most important piece of Michigan's 2012 recruiting class.
A strong case could be made for Ondre Pipkins, or possibly even Erik Magnuson, but it is just too hard not to go with Kalis.
Here is an interesting look at Kyle Kalis, and what to expect of him once he arrives at Michigan next fall.
Background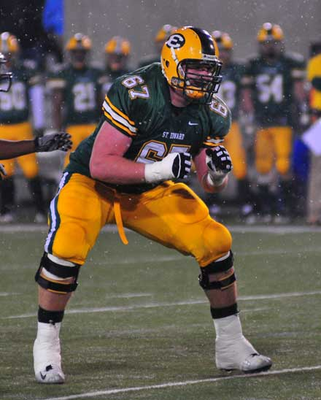 Kyle Kalis is from Lakewood, Ohio, and attends St. Edward High School.
Regarded as the best player in the state of Ohio, seemingly every recruiting outlet has him as one of the best lineman in the country.
He currently stands at 6'5" and weighs just over 300 pounds, but he will likely add onto that once he arrives at Michigan.
Once an Ohio State commit, Kalis and his family basically went through hell once he decided to decommit from the Bucks and look elsewhere.
The Disaster with Ohio State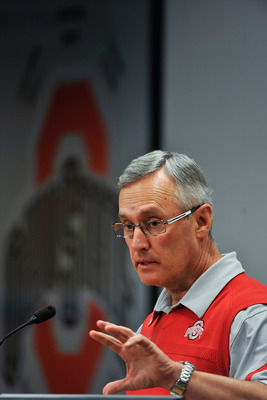 Jamie Sabau/Getty Images
A longtime OSU commit, Kalis began to have second thoughts once Jim Tressel was let go.
This did not sit well with Buckeyes fans.
Once they realized that he would likely be switching to Michigan, they let him know what they truly thought of him, and it wasn't pretty.
After endless verbal abuse from OSU fans, Kalis made the switch to Brady Hoke and Michigan.
Even though the talk has died down, now that they've realized he isn't switching back, it will no doubt heat up again once the two teams meet on the field.
Relationship with Other Michigan Targets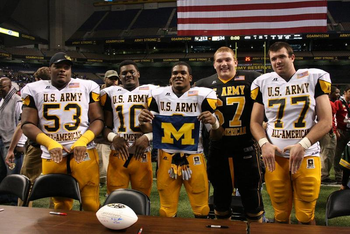 Kalis really got to know some of his future teammates at the recent Army All American Game, in which he participated.
Future teammates Ondre Pipkins, Royce Jenkins-Stone, James Ross and Erik Magnuson all took part in the game as well.
These five players have really bonded and become close, and they won't be strangers to each other once they all arrive on campus next fall.
Another player who hasn't been mentioned yet that may be joining Kalis in Ann Arbor next fall is Sam Grant.
In fact, Grant and Kalis were high school teammates this past fall.
Both played for St. Edward, where Grant played tight end for the team. He is not currently committed to Michigan, but most people think that it's only a matter of time before he does make the announcement.
2012 Outlook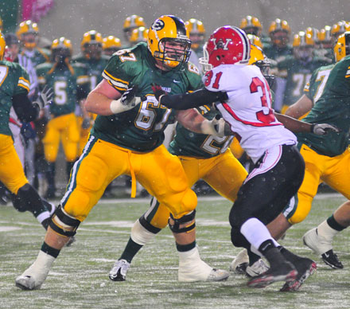 With Michigan's depth being as thin as it is along the offensive line, Kalis will certainly step right into the two-deep next fall.
He won't be a starter but will likely see a fair share of playing time.
However, if a starter does get hurt, it's not impossible that he could step in and possibly start in his absence.
This kid is just simply too good to redshirt as a freshman.
Ben Braden, Caleb Stacey and Blake Bars may redshirt, but Erik Magnuson and obviously Kalis likely will not.
There is nothing wrong with preparing them for the future by getting them plenty of playing time as freshmen.
2012 and Beyond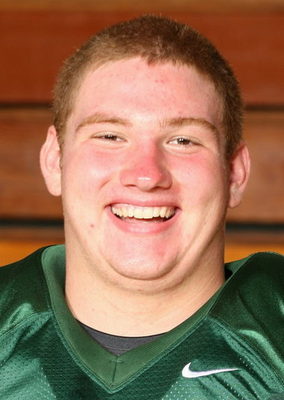 Even though he hasn't even played in a college game yet, it's impossible to ignore Kyle Kalis' NFL potential.
It is pretty obvious that he is destined to be a future star at the next level.
In fact, if I had to compare him to a former Michigan player, I would have to go with Jake Long.
That is obviously setting the bar extremely high, but there is no reason he can't go on to have a similar career to that of Long.
I'm not saying Kalis will be a future No. 1 pick in the draft, but there's no reason to think he can't be a future top-10 pick.
Along with Erik Magnuson and potentially Josh Garnett, Kalis will anchor Michigan's offensive line for years to come.
Keep Reading

Michigan Wolverines Football: Like this team?