Matt Kemp and 7 MLB Stars Who Shouldn't Date Celebrities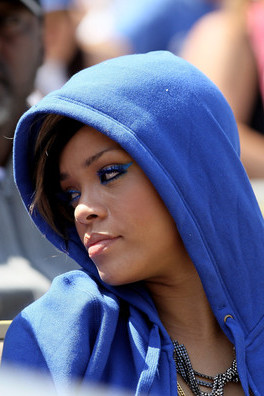 There has been a small group of athletes that has managed to fall in love with a celebrity while maintaining both a successful and productive professional and love life. On the other hand, the list of athletes who have had bad luck when dating celebrities is much more extensive.
Given the recent trend of breakups between athletes and their significant others (Tony Parker, Kris Humphries and possibly Derek Jeter), it has become evident that if a professional athlete wants what's best for him or herself, they should stay off the red carpet.
Baseball most often is a low-key sport with low-key guys except of course a duo of New York Yankees (Jeter and Alex Rodriguez) who have always had a habit of keeping the company of famous actresses.
In 2010, Los Angeles Dodgers star outfielder Matt Kemp found himself involved with pop star Rihanna. Ask any Dodger fan about the romance they'll answer you as if they were Matt's mom. "It wasn't good for either of them" will probably be the generic response.
Athletes shouldn't date celebrities. I know it, fans know it, general managers and owners know it, yet the players don't seem to know it. Here is a list of guys in MLB who should stay away at all costs.
Begin Slideshow

»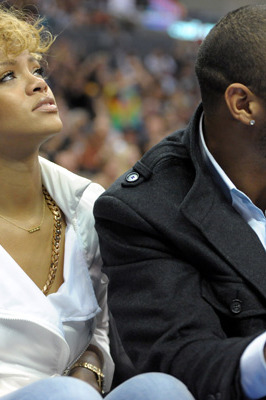 Matt Kemp's statistics make the argument crystal clear. In 2009, Kemp actually received MVP votes while winning a Gold Glove and a Silver Slugger award. He finished the season hitting .297, driving in 101 runs, hitting 26 home runs and stealing 34 bases.
In December of 2009, Rihanna (bless her heart) entered the picture and Kemp's "sky is the limit" future skyrocketed, downhill. Kemp and Rihanna parted ways in November of 2010 just in time for Kemp to dust himself off, take a long hard look in the mirror and turn things around.
As 2011 started, baseball fans from all over the nation (specifically Dodgers fans) were given a gift: a single and determined Matt Kemp. He had one of the most special seasons in Dodger history, hitting .324 while crushing 39 home runs, 116 RBI and stealing 40 bases. Kemp is my MVP and I think over time will be everyone's.
Kemp is a prime example of the distractions a high-profile girlfriend or wife can bring to the table for someone whose profession requires such dedication and steadfast resolve.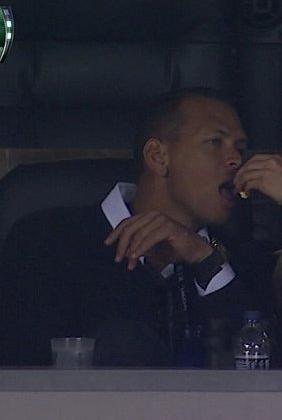 Poor old Alex Rodriguez had his fair share of off-the-field issues that have been baseball-, and steroid-, related. He made bad decisions, bad choices and didn't think things through properly and as a result, wound up on the back pages and in the A-block of talking head shows.
For whatever reason, this wasn't enough for Alex. He has dated many of Hollywood's most notable stars such as Madonna, Kate Hudson, Cameron Diaz and most recently a semi-athlete, former WWE diva Torrie Wilson.
Every romantic endeavor pursued by Rodriguez has led to comments, controversy and quirks. Whether it's TBS discussing Kate Hudson sitting behind the plate in October or the world discussing Cameron Diaz's technique when feeding A-Rod popcorn, Rodriguez loves the attention—I know it.
Alex has always been criticized for a less-than-perfect work ethic, being arrogant and full of himself, and not performing well in the clutch. Minus his one championship run in New York, all of that rings true. A-Rod should stay away from the stars, stay out of the tabloids and stay in the batting cages.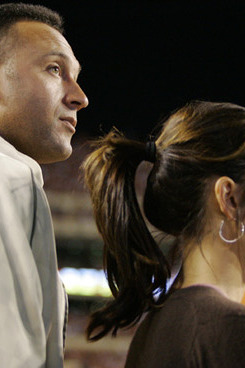 DJ3K. Shoo-in for the Hall of Fame, arguably the best to ever play his position, and most likely the best to ever don the famous Yankee pinstripes. Jeter is a rare exception to the rule of thumb I am preaching regarding celebrities as significant others.
Throughout his illustrious and dignified career, Jeter has kept the company of several lovely ladies. The list includes, but is not limited to, Mariah Carey, Miss Universe Lara Dutta, Joy Enriquez, Jordana Brewster, Vanessa Minillo, Jessica Biel and currently Minka Kelly.
Despite his success on the field, and what could be argued as success off the field with the ladies, Jeter is getting up there in age and is a role model to thousands of kids around the world. He should show the maturity we all know he has and settle down, which would be good for his lifestyle and his image.
How many more Hollywood breakups can a star endure?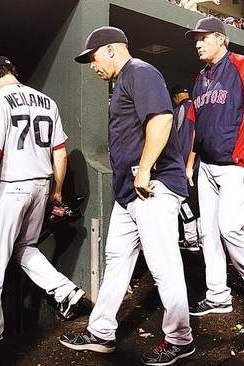 My reasoning for this selection may not be as obvious as it was with the first three guys, but it is sound reasoning nonetheless.
In 2012, the Red Sox need to limit their video game, fried chicken and beer intake and they should add notable girlfriends to the list. Nobody on the team has too much experience with Hollywood hotshots but the introduction of such a personality, and the drama that follows on her coattails, could only spell trouble.
The Red Sox are one of the biggest franchises in the world of sports, not just in the MLB, and they need to work hard individually and as a team on letting the dust settle in their clubhouse and getting back to work, the work they are paid to do.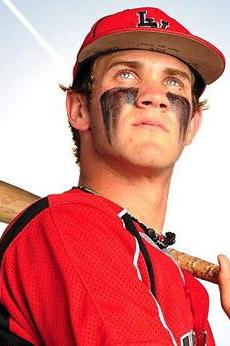 Bryce Harper. The "LeBron James of baseball" is going to be making his MLB debut at sometime during the 2012 season. Now Bryce may not play in Miami, Los Angeles or New York City, but he does play in our nation's capital, Washington, DC. He is far from a household name, but if his play lives up to his hype, watch out ladies.
Harper is a young, out-of-this-world talent. He is a charismatic figure in a big-market city that is constantly filled with all sorts of influential and popular personas. Along with the rush of being welcomed into The Show, Harper will also have the craziness of the media along with women, everywhere. At home, on the road, in between home and the road—they are always there.
Bryce should do himself a favor, and find himself a nice minor league girlfriend now and settle down. Handle your business on the field first Bryce; the rest will come in due time.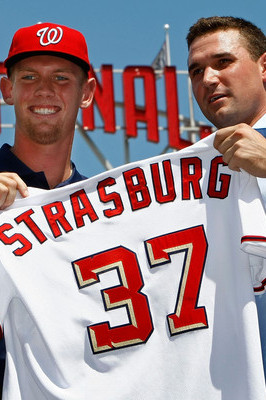 Stephen Strasburg is the up-and-coming Washington Nationals' second young stud. Strasburg has already been introduced to the public, though briefly, and we have all loved to watch him. Once he gets back from surgery and steps back onto that mound, the attention of all sorts of people will be back on him pitch after pitch.
As if his sheer talent alone isn't enough, the Nationals are slowly making moves and becoming a legitimate ballclub that draws fans, media attention and possible wild-card buzz. Throw Bryce Harper into the mix and Strasburg will find himself in a world he didn't quite expect when signing with the Nats.
He would be smart to do the same thing I urge Bryce to do: block out distractions, and don't succumb to anyone or anything. Close your eyes and listen to Crash Davis: "Throw the ball meat."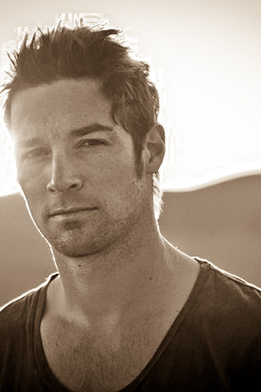 C.J. Wilson, often times known as @str8edgeracer, just signed a lucrative contract with the Los Angeles Angels of Anaheim. The Angels may not actually be in Los Angeles, but being 15 minutes away from Newport and Laguna Beach isn't too shabby.
Wilson is a young guy who has made a bit of a name for himself by starting in an All-Star Game, pitching in a World Series, and being quite the social-networking personality thanks to his avid love for Twitter. Someone remind C.J. that he isn't in Kansas anymore, nor is he in Arlington, Texas.
Wilson needs to step up as a leader of his new club, carry the starting rotation, lock down the division and make a new name for himself in a much bigger market. A good way to ensure that happens is to stay away from Hollywood and photo shoots that produce pictures like the one above.