WWE's 10 Best Developmental Prospects in Florida Championship Wrestling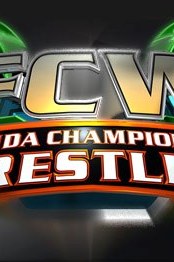 Photo courtesy of wweo.net
Florida Championship Wrestling is the breeding ground for WWE superstars.
Since 2007, the Tampa-based promotion and training center has been used as the WWE's developmental territory, and it has produced a slew of talent you currently see on TV.
Guys like Jack Swagger, Wade Barrett, Sheamus and many more all honed their craft in FCW before making their way to the main roster.
When those guys left FCW, though, more talent quickly poured into the territory, and it now features some of the most promising and most talented wrestlers around.
But who are the best of the best in FCW?
Let's take a look at the top 10 developmental prospects who could be on the verge of main roster call-ups.
Note: This list will not include wrestlers currently on TV in any way. Therefore, you won't see Derrick Bateman, Johnny Curtis, Titus O'Neil, Naomi, etc.
Begin Slideshow

»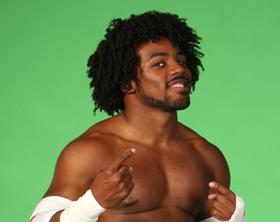 Photo courtesy of fcwwrestling.info
If you're thinking that Xavier Woods looks familiar, it's probably because you recognize him from his TNA days as "Consequences Creed."
Woods performed with TNA from 2007 to 2010, where he is perhaps best known for teaming with Ron "R-Truth" Killings as "Truth and Consequences" and with Jay Lethal as "Lethal Consequences."
He won tag team titles with both Killings and Lethal there, but was released by the company in March 2010 before being signed by WWE in July of that same year.
Given Woods' experience in tag team wrestling, one would think that he'd be a prime candidate to help revitalize the WWE's tag team division.
After all, Woods is still just 25 years old and has already spent more than three years competing on national TV. He has as much experience wrestling for a major promotion as just about anybody in WWE's developmental system.
Though Woods definitely showed how he green he was at times while in TNA, his time there, as well as his year and a half in FCW, should have helped him take a huge step toward a main roster call-up.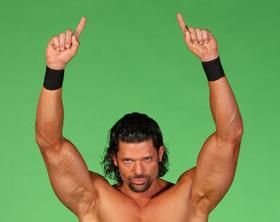 Photo courtesy of fcwwrestling.info
WWE officials have recently given a number of FCW workers "tryouts" of sorts at live events and house shows, and Leo Kruger was fortunate enough to be one of the guys who received that opportunity.
In December 2011, he worked a number of house shows, primarily working as a babyface and teaming up with the likes of Alex Riley and Mason Ryan on Raw brand house shows.
Kruger did, however, did work as a heel and received high marks for his performance as a bad guy.
From PWInsider.com (via WrestlingInc.com):
Kruger got solid marks for pre-match mic work, playing up the gimmick of the top African athlete while working heel. The feeling is that he needs to project more and connect with the audience better. They think he has a good look.
"Connecting with the audience" seems to be the major problem most WWE newcomers have, but Kruger has two things working in his favor: His mic work and his look.
Kruger is only listed at 6'1", 205 pounds, but he's absolutely shredded and is known to be a pretty solid mic worker.
He has been in WWE's developmental system for two years and is already 32 years old, though, so his window of opportunity is likely closing rather rapidly.
Photo courtesy of fcwwrestling.info
Better known as Alex Koslov during his pre-WWE days, Peter Orlov is one of the most experienced wrestlers in FCW.
Prior to signing a WWE developmental contract in October 2010, Orlov worked for CMLL, TNA, AAA and Ring of Honor.
Orlov has competed with the likes of Daniel Bryan, the Briscoe Brothers, Davey Richards and Eddie Edwards, but he has one thing that may work against him: His size.
He's only listed at 5'9", 190 pounds and would be a perfect fit for a Cruiserweight division, but of course, that division no longer exists, which could delay Orlov's rise to the main roster.
Regardless of his size, though, Orlov is one of the most talented and technically sound wrestlers in FCW, and at only 27 years old, he's yet to enter the prime of his career.
With the WWE's recent focus on smaller wrestlers, perhaps now would be the best time for Orlov to make his way to Raw or Smackdown.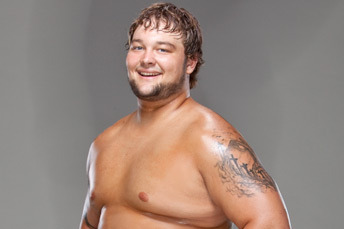 Photo courtesy of wwe.sify.com
We've all already seen Husky Harris on WWE TV as a rookie on Season 2 of NXT and a member of both the Nexus and new Nexus stables.
Harris, however, was written off TV in January 2011 and has been nowhere to be seen since then, instead appearing exclusively in FCW.
While Harris looked out of shape during his TV run, I was incredibly impressed with the intensity and sheer athleticism he showed, especially for a guy of his size.
Harris may not look like your prototypical WWE superstar, but he's got the bloodline (he's a third-generation star and the grandson of Blackjack Mulligan) and the athletic background (he played football at Troy University) to make a huge impact whenever he does return to the main roster.
He's got a ton of time to do that, though.
Harris is still just 24 years old and would be the youngest male superstar on the roster if he were still there. Consider his future to be a very bright one.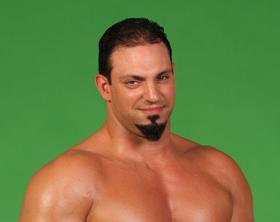 Photo courtesy of fcwwrestling.info
Damien Sandow is another FCW guy who might look somewhat familiar to you, and if he does, it's probably because he's been around the WWE since 2001.
Sandow worked a number of tryout matches on Heat and eventually made his way to WWE's then-developmental territory, Ohio Valley Wrestling, before debuting on the main roster as "Idol Stevens" in August 2006.
You may remember his as one of Michelle McCool's "Teacher's Pets," but you may not either, because his run on Smackdown only lasted a few months before he was sent back down to OVW and eventually released.
But, in July 2010, he signed another developmental deal and started working under the name Damien Sandow.
He's since developed a gimmick of an articulate intellectual, who uses big words during his promos to prove that he's better than the fans.
Sandow is a pretty good mic worker, has the size that Vince McMahon loves (6'4", 252 pounds) and worked some Smackdown house shows last month.
Expect to see Sandow on the main roster in the relatively near future because Triple H is reportedly high on him.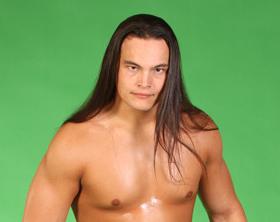 Photo courtesy of fcwwrestling.info
Oddly enough, Husky Harris (real name: Windham Rotunda) may not be the best prospect in his own family.
Bo Rotundo (real name: Taylor Rotundo) is Harris's younger brother, and he signed a developmental contract with the WWE back in 2008 when he was just 18 years old.
Still just 21, Rotondo is already making a splash in FCW and is being deemed as a future star in the making.
Rotundo has held the FCW Florida Tag Team Championship once (along with Harris) and is a two-time FCW Florida Heavyweight Champion. He was also ranked the No. 191 wrestler in the world by Pro Wrestling Illustrated in 2011.
Needless to say, big things are ahead for the Rotunda family, and Bo Rotundo might surpass his older brother sooner rather than later.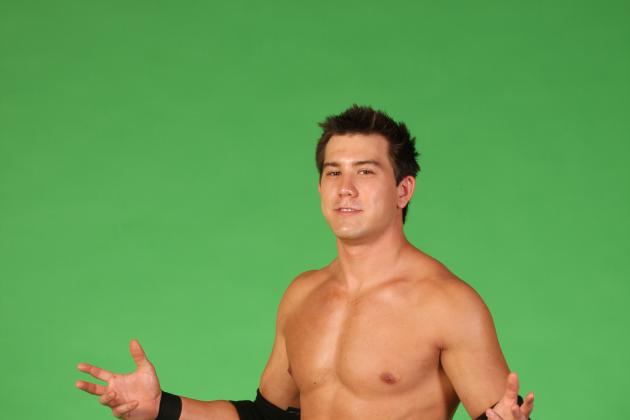 Photo courtesy of fcwwrestling.info
Yeah, he's who you think he is.
Richie Steamboat is the son of WWE Hall of Famer and one of the best pure wrestlers ever Ricky "The Dragon" Steamboat, and as you might expect, the apple doesn't fall far for the tree.
Richie has all the makings of a future star, thanks to both his pedigree and his impressive training background.
In addition to his time in FCW, Richie has spent four months training with Harley Race and three months in the Pro Wrestling Noah Dojo. In high school, Richie was a four-time state champion and two-time national champion in amateur wrestling.
Indeed, this guy can really go in the ring.
Being the son of "The Dragon," Richie has a lot to live up to, but he's one of the few second-generation stars whose talent approaches that of his father.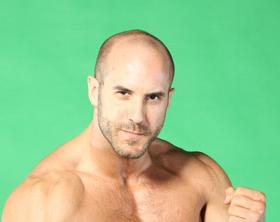 Photo courtesy of fcwwrestling.info
Of all the wrestlers currently down in FCW, Antonio Cesaro is probably the most polished and most main roster-ready.
You probably known Cesaro from his time in Ring of Honor, where he worked as "Claudio Castagnoli" and established himself as one of the very best indy workers in the world.
Cesaro honed his craft in Chikara, CZW, PWG and Pro Wrestling Noah, but is perhaps best known for his stint in ROH as one half of the "Kings of Wrestling" alongside Chris Hero.
When Cesaro signed a WWE developmental deal in September 2011, it was widely assumed that Hero would come along with him, but Hero and the WWE hit some sort of snag during the negotiation process.
Regardless, Cesaro (the No. 44 ranked wrestler in the world in 2011, according to PWI), has a ton of experience and some of the best pure wrestling skills around.
He should succeed in the WWE as a singles star, and given that he's already worked a number of WWE shows, he should be on the main roster within the first half of 2012.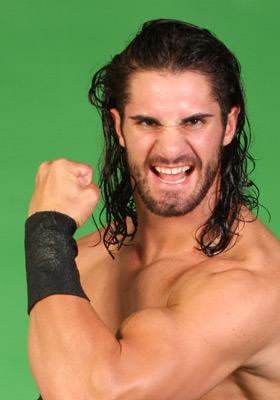 Photo courtesy of fcwwrestling.info
Seth Rollins (what a dumb ring name, huh) is, of course, none other than former Ring of Honor star Tyler Black.
Rollins started working for ROH in 2007 when he was only 21 years old (and just two years after his wrestling debut), and he quickly established himself as one of the best wrestlers on the independent circuit.
He's a former ROH World Tag Team and World Champion, and in 2009, PWI ranked him the No. 17 wrestler in the world.
Rollins' incredible skills in the ring have already gained him a huge cult following among indy fans, and he's drawn a number of comparisons to former ROH star and current WWE Champion CM Punk.
Yep, Rollins really is that good.
You could put him on the main roster today, and he would already be better in the ring than about 90 percent of the guys on Raw and Smackdown.
Rollins worked a number of Smackdown house shows as a babyface against Tyson Kidd last month, which indicates that his main-roster call-up could be right around the corner.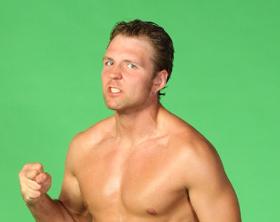 Photo courtesy of fcwwrestling.info
While many were expecting to see Seth Rollins top this list, he falls just short of Dean Ambrose (a.k.a. Jon Moxley).
Ambrose, who is perhaps best known for his work with Dragon Gate USA and CZW, only signed a WWE developmental deal in April 2011, but in less than a year, he's become the best prospect in FCW.
The No. 102 wrestler on the PWI 500 in 2011, Ambrose truly is the total package: a future WrestleMania main eventer waiting to happen.
He's got a good look, is excellent on the mic, is a great wrestler and carries himself in a very unique manner in the ring that you won't see from anyone else.
Ambrose already looks poised to join the main roster, as he worked a number of house show matches against Daniel Bryan last month and was praised for how well he performed.
From PWInsider.com (via WrestlingInc.com):
Ambrose is reportedly viewed highly by management, both in his mic work and how he handled himself backstage. Word is that if they could find the right role for him on TV, that his delivery and voice will translate well to TV.
Ambrose is a guy who everyone will want to keep an eye on, and if you don't believe me, then just watch this match and then tell me what you think about him.
I'm now on Twitter and Formspring, so you can follow me or ask me anything wrestling-related!