MLB Fantasy Predictions: 10 WHIP Saviors for 2012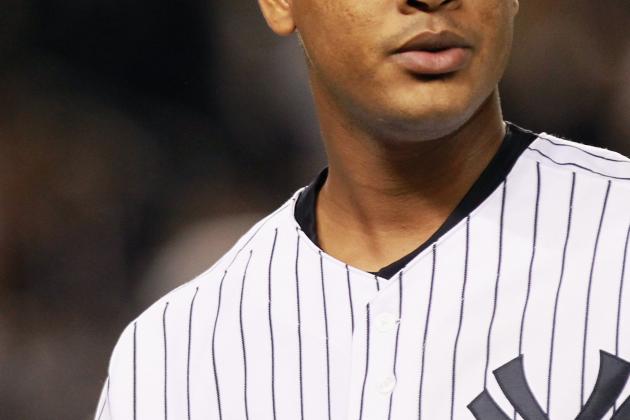 Nick Laham/Getty Images
Every fantasy team has their ace, but which pitchers will fall to later rounds for easy pickings?
Baseball has changed from an instinctual, fundamental work of art to a statistical breakdown of various intricacies in the game over the past couple of decades. Fans have taken this new knowledge of the game, just like general managers, in an effort to improve their team.
One of the most important stats is WHIP, or the number of walks-plus-hits per inning-pitched, the essential bottom line number for a pitcher. It's valuable to a fantasy team, since a good WHIP will mean a reliable starter over the course of a season. Many pitchers will be drafted in the early rounds because of their names and great records, but here are 10 that are hidden in the league whose good WHIPs could improve your team.
Begin Slideshow

»
Leon Halip/Getty Images
Fister has blossomed since moving to Detroit in 2011.
Five seasons into his major league career, Doug Fister has done nothing but improve. His last season was a mixed bag of massive failure and tremendous success, all while pitching well the entire year. His 3-12 start in Seattle was saved by a trade to Detroit, where Fister proceeded to pitch to an 8-1, 1.79 ERA line.
He finished with a WHIP at 1.06 and remarkably walked five batters in 70.1 innings with Detroit. Don't let his final 11-13 record from 2011 shroud his talent. Watch for Fister to drop from the first round, allowing an easy pickup to bolster the rotation with steady results.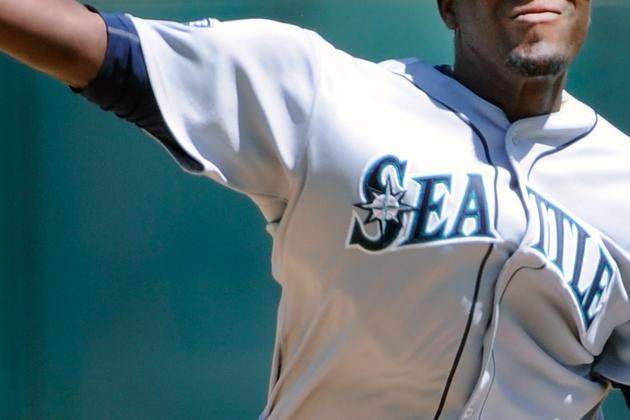 Thearon W. Henderson/Getty Images
Pineda is another young talent for Seattle behind King Felix.
Behind Seattle's superstar pitcher Felix Hernandez is another young, hard-thrower in Michael Pineda. The 22-year-old broke into the league with a very good 9-10, 3.74 season in 2011. Unlike many young pitchers with a live arm, Pineda was able to control his stuff, walking only 55 in 171 innings, bringing his WHIP to 1.10.
With Hernandez keeping the heat off of him, look for Pineda to hold steady in 2012 and maybe even improve in his sophomore season. Like Fister, his record might hide is overall talent because of the poor team for which he pitches. Individually, his season will be another good one.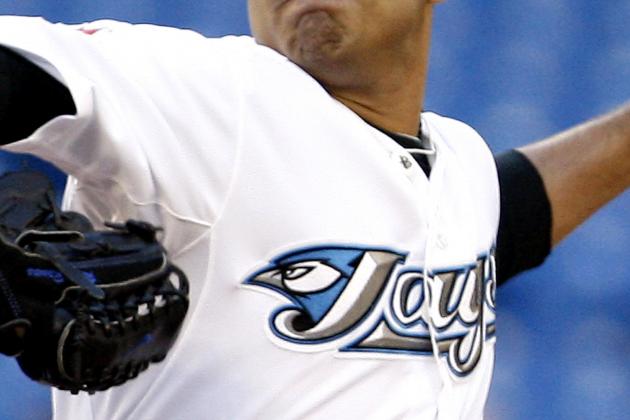 Abelimages/Getty Images
Romero has been a consistent starter for Toronto in the last three seasons.
The wake of Roy Halladay's departure to Philadelphia has opened the door for Ricky Romero in Toronto, where he has delivered in three big league seasons, accumulating winning records in each one. His last season was arguably his best, finishing with 15 wins and a 2.92 ERA, clearly the Toronto Blue Jays' pitching leader.
He also pitched 225 innings, leveling his WHIP to 1.14 for the 2011 season. There's no reason to believe he won't be able to do it again, but he might slip to a lower round in the draft because of slight obscurity in Canada. Romero will be a nice addition behind an ace, putting in good walk totals in comparison to his final body of work.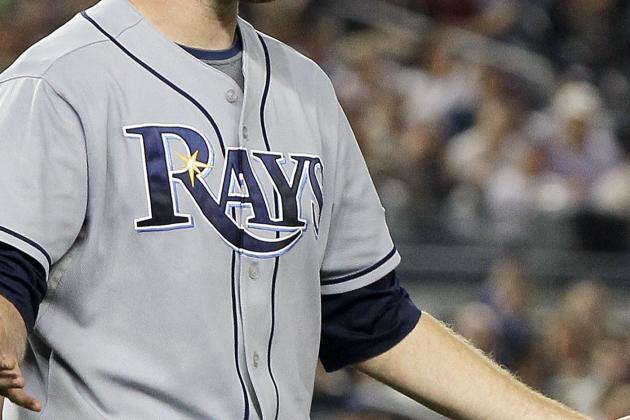 Jim McIsaac/Getty Images
Davis has been seemingly average, but has been consistent over his career.
The tune of mediocrity can be a wall some players can't break through, and so far, it looks like Wade Davis hasn't broken his down yet. Three seasons into his career, Davis is three games over .500 for the Tampa Bay Rays, with increasing ERA in each campaign.
His WHIP has increased to 1.38, which is not bad, but nothing excellent. He may have leveled off, however, on a pitching-rich franchise who always has a chance to win games. This is a middle-to-late round pick that could be easy for consistency at a medium level. Davis will most likely be slightly over even and give a decent number in 2012.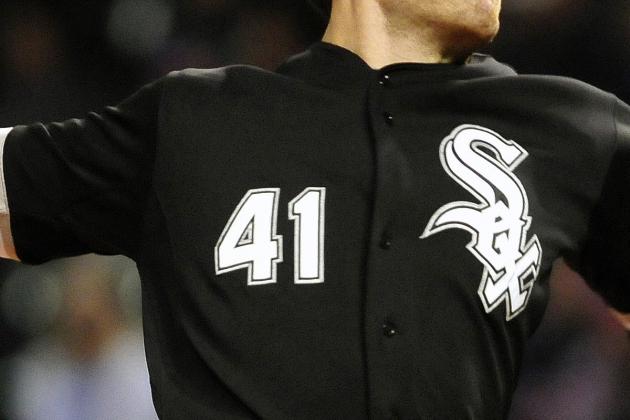 Jason Miller/Getty Images

Who? That is a valid question for Philip Humber, who has pitched 21 games in the big leagues, while breaking into the league six years ago. In a quick and basic breakdown, Humber pitched well for a deficient Chicago White Sox team, going 9-9 with a 3.75 ERA.
His most impressive stat was indeed his WHIP, at only 1.18. His 41 walks in 165 innings are a great sign moving on toward 2012, so look for Humber to be a good addition near the end of a rotation this season.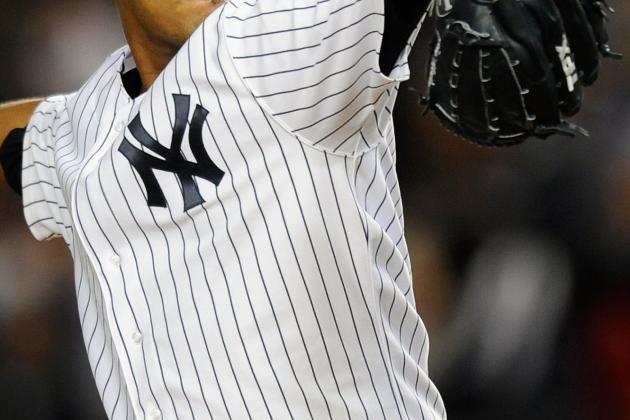 Patrick McDermott/Getty Images
Nova has been a great surprise for the Yankees, and might only get better.
After a small, 1-2 rookie season in 2010, Ivan Nova broke into the Yankees rotation in 2011 with an astounding 16-4 record. Before assuming that his record has been due to a juggernaut offense carrying him to a great record, look closely at what he can actually do. His 1.33 WHIP was good, and next to his 3.70 ERA, it is a good sign that Nova will return in 2012 with promising results.
With the pressure placed squarely on the shoulders of C.C. Sabathia and A.J. Burnett, Nova will continue to shine in pinstripes. It might be his last season out of the first round, so take advantage of this gem waiting to be picked.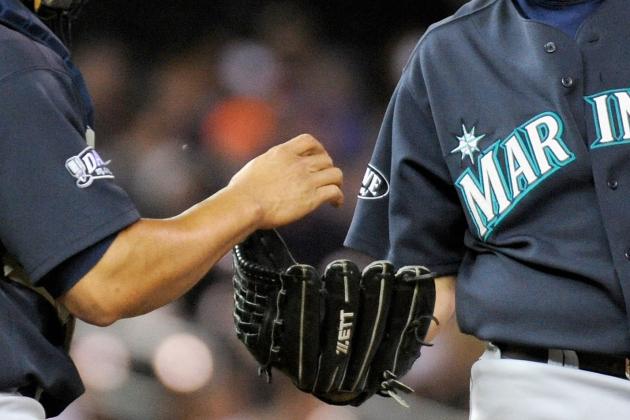 Hannah Foslien/Getty Images
Vargas has been another young pitcher shielded from greatness by the Mariners' inability to perform.
If only Seattle could hit. In the third installment of how the Mariners can't score, take a look into Jason Vargas, another young starter who has pitched well in the Great Northwest, but has gotten no backup along the way. Vargas finished with a 10-13 record in 2011, but had a very respectable 1.33 WHIP.
Like Fister before him or Pineda on his side, Vargas throws a lot of innings and walks a low amount of people. This is an easy pick to fill a rotation and get some quality in the process. Go beyond the scary record in Seattle and trust his ability to have consistency in 2012.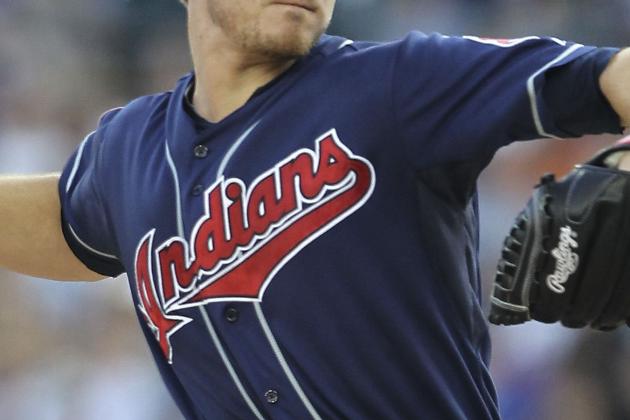 Leon Halip/Getty Images
Tomlin has an elevated ERA, the only poor statistic for the young right-hander.
This might be a close one, but Josh Tomlin should drop out of the first round, though it wouldn't be surprising if he didn't. If he manages to fall, take him immediately. He has been very good in his first two seasons with the Cleveland Indians. Besides his 12-7 record in 2011, Tomlin walks a remarkable amount of people, in a good way. In 165.1 innings pitched, he walked just 21 batters.
Though his ERA has been over 4.00, he would still be a very good pick because of his ability to keep people off base. With a 1.08 WHIP in the league, look for Tomlin to continue good pitching in 2012, making a very nice middle-rotation pitcher for any fantasy team.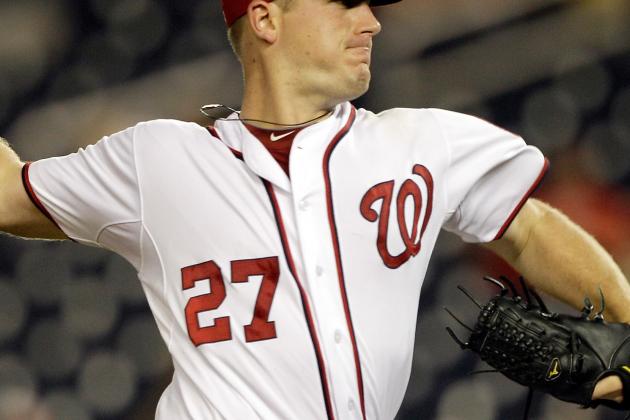 Rob Carr/Getty Images

Since moving from Montreal, the Washington Nationals have begun to improve annually, acquiring good hitters and even better pitching prospects. Similar to failures in Seattle, pitchers in Washington have had difficulty assembling a shining win-loss record. Meet Jordan Zimmerman, a prime example of this dilemma.
Zimmerman finished with only an 8-11 record, but that was his only blemish. He finished with a WHIP of 1.15 and an ERA of 3.18, showing he has the ability to get the job done efficiently. With only 31 walks in 2011, look for Zimmerman to continue his solid pitching at a spot outside of the first round.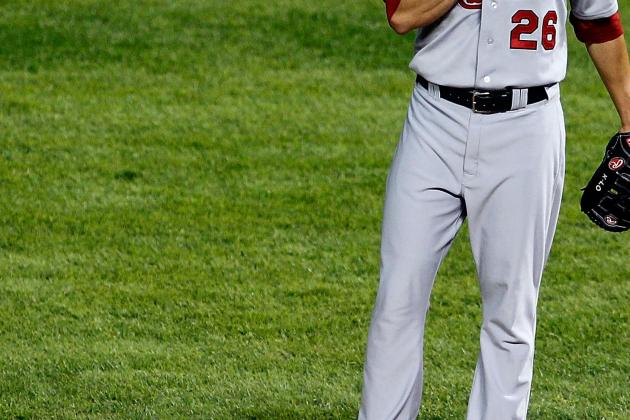 Tom Pennington/Getty Images
Lohse's injuries have limited his ability to have prolonged seasons, but his skills are still there for whatever duration of time.
Injuries aside, Kyle Lohse has been consistent at doing one thing no matter where he pitches: He does not walk batters. Lohse continued that trend in 2011, walking on 42 for the Cardinals in 188.1 innings, finishing with a 1.15 WHIP.
Wherever Lohse lands in 2012, look for him to keep his mantra, keeping unforced errors at bay along with the batters he faces. Between his age and injury past, look for Lohse to fall in the draft, making him a good pick to statistically bolster any fantasy rotation looking for a middle pick.