Ohio State Football: Grading Urban Meyer's New Coaching Staff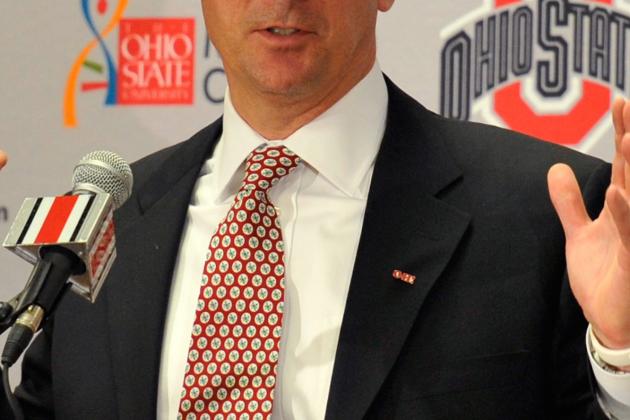 Jamie Sabau/Getty Images
How good is the coaching staff that Urban Meyer has put together at Ohio State?
With yesterday's additions of assistant coaches Ed Warriner and Tim Hinton, Urban Meyer has now completed the process of building his coaching staff at Ohio State.
The group of coaches that Meyer has assembled in Columbus is an intriguing mix of coaching veterans and up-and-comers. It will be interesting to see how they all gel as a unit, as Meyer and his staff now begin their quest to return the Buckeyes back to glory.
So just how good is the staff that Meyer has put together?
Here's a look at how the Ohio State coaches all stack up.
Begin Slideshow

»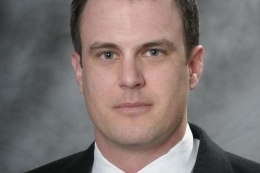 Tom Herman comes to Ohio State after a three-year stint as offensive coordinator and quarterbacks coach at Iowa State. Before that, he held the same positions at both Rice and Texas State.
Herman's offenses ranked near the bottom of the Big 12 during his time with the Cyclones, but he didn't have the type of talent and athletes that he'll have at his disposal in Columbus.
Herman may still be a bit of an unproven commodity at this point, but he'll have a great young player to work with in QB Braxton Miller, and if he can mold him into a star, he'll have the chance to really make a name for himself with the Buckeyes.
Grade: B-

Ed Warriner is a coaching lifer who has been in the game for the past 28 years.
During his career, the veteran coach has held a wide variety of coaching titles at places like Akron, Michigan State, Army, Kansas, Illinois and most recently Notre Dame.
During his two years with the Irish, Warriner was the offensive line coach and running game coordinator, the two titles he'll hold with the Buckeyes.
Last year, Notre Dame averaged 4.82 yards per carry, which ranked 26th in the country.
Grade: B
Scott Halleran/Getty Images
Everett Withers
Everett Withers comes to Ohio State after holding the interim head coaching title at North Carolina last season. Withers was suddenly thrust into the situation after the firing of Butch Davis right before the start of the season, but he still managed to do a serviceable job, leading the Tar Heels to a 7-6 record.
Withers has held the title of defensive coordinator at numerous schools, including North Carolina, Minnesota and Louisville, and he's also spent some time as a defensive assistant in the NFL, coaching for both the Tennessee Titans and the New Orleans Saints.
In 2009, Withers' defense at North Carolina ranked sixth nationally in total defense and 13th in scoring defense.
Withers will team up with Luke Fickell to share the defensive coordinator responsibilities, and he'll also hold the title of assistant head coach.
Grade: A-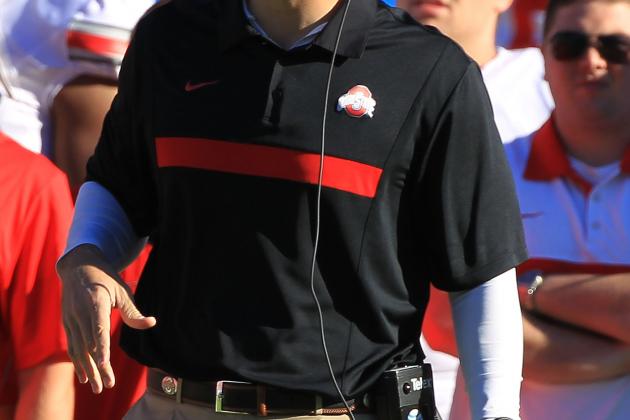 Scott Halleran/Getty Images

Luke Fickell's one year as an interim head coach at Ohio State wasn't exactly the most memorable campaign in school history, as the Buckeyes ended up finishing just 6-7, but given the circumstances that Fickell was thrown into, it's hard to really get overly critical of his coaching performance in 2011.
Now Fickell will be back where he's comfortable, coaching linebackers and sharing defensive coordinator duties.
Fickell coached some terrific linebackers during his time at Ohio State, including Brian Rolle, Ross Homan, A.J. Hawk, James Laurinaitis, Bobby Carpenter and Anthony Schlegel. And he'll now have the chance to mold a few more talented young 'backers like Etienne Sabino, Storm Klein, Curtis Freeman and Ryan Shazier.
Grade: B+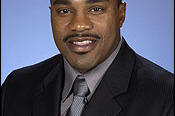 Stan Drayton actually coached under Urban Meyer at Florida before leaving to become the wide receivers coach at Ohio State for the 2011 season.
During his time at Florida, Drayton coached the running backs and held the position of recruiting coordinator for the 2010 season.
Drayton, a former star running back at Allegheny College, has been the running backs coach at schools like Syracuse, Tennessee and Mississippi State and he's coached his fair share of standout backs during his career such as Jeff Demps, Chris Rainey, Delone Carter and Arian Foster.
Grade: B+

Zach Smith is one of the youngest and most unproven coaches on the new Ohio State staff, but he's certainly managed to gain the trust of Urban Meyer from the years he spent as a quality control assistant at Florida from 2005 to 2009.
Over the past two years, Smith has been a wide receivers coach and special teams coordinator for both Marshall and Temple, and he'll now hold the title of wide receivers coach with the Buckeyes.
Smith may still have something to prove as he works his way up the ladder, but Meyer likes what he sees out of the young assistant.
Grade: C+

Like Ed Warriner, Tim Hinton will also make the move from Notre Dame to Ohio State this year, as he takes over coaching the tight ends and fullbacks for the Buckeyes.
After having great success as the head coach at Ohio's Marion High School from 1993 to 2003, Hinton made the move to Cincinnati where he ultimately met Brian Kelly, who was impressed enough with Hinton's knowledge and work ethic to bring him to Notre Dame with him.
Hinton is a solid coaching veteran who knows the ropes, and this year, he'll have a terrific tight end to work with in potential All-American Jake Stoneburner
Grade: B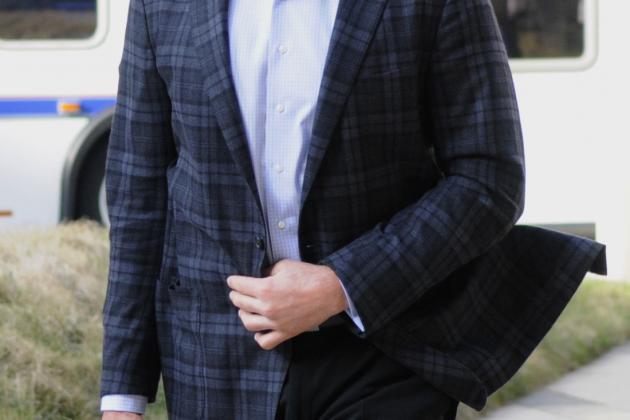 Hannah Foslien/Getty Images

Former Ohio State standout defensive end Mike Vrabel decided that his passion for football and his alma mater was just too strong. He decided he wanted to give coaching a shot so he joined the Ohio State staff as a linebackers coach last season, his first year of retirement from the NFL.
Vrabel's first year was a learning experience for sure, but he'll go into his second season, now coaching the defensive line, with a much better understanding of how everything works.
This year, Vrabel will have some intriguing talent to work with on the defensive line, including potential impact players such as John Simon and Johnathan Hankins.
Grade: C+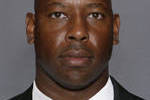 Taver Johnson has been a defensive assistant with the Buckeyes since the 2007 season and before that, he held defensive coordinator responsibilities at Miami of Ohio from 2004 to 2006.
Johnson has done some great work with Ohio State's cornerbacks in recent years, and his prowess as a recruiter is also very valuable to the program.
Grade: B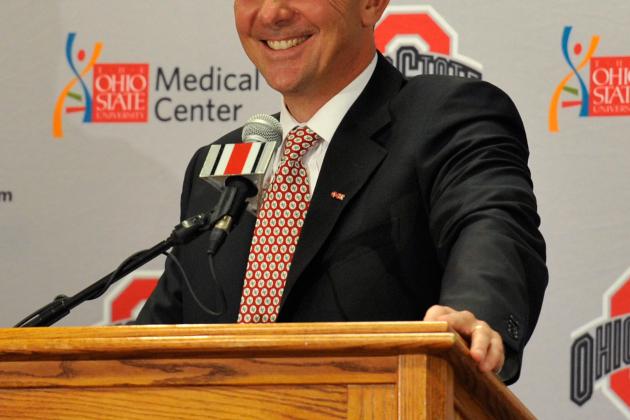 Jamie Sabau/Getty Images
Urban Meyer
Like he did at Florida, Urban Meyer has put himself in charge of the special teams at Ohio State.
When Meyer was in Gainesville, the Gators were known for having some of the best special teams units in the country, and he coached some standout special teams players during his time with the team, including returner Brandon James, kicker Caleb Sturgis and punter Chas Henry, who won the 2010 Ray Guy Award.
Here's how college football expert Phil Steele ranked Florida's special teams during Meyer's tenure—2005: #26, 2006: #55, 2007: #20, 2008: #13, 2009: #9, 2010: #8.
Grade: A-