NHL Trade Speculation: Could Jakub Voracek Be on the Trading Block?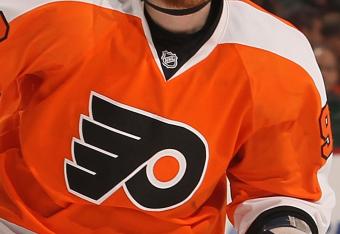 Nick Laham/Getty Images
With the news out this week that the Philadelphia Flyers and Toronto Maple Leafs are talking trade, potentially for defenseman Luke Schenn, the question now becomes, who will the Flyers send back?
If you ask most Philly fans, they'd probably tell you James van Riemsdyk. If you ask most Toronto fans, they'd probably tell you the same thing. After all, a JvR for Luke Schenn swap would be a pretty fair trade in my opinion, and both clubs get something they desperately need.
Toronto Maple Leafs general manager Brian Burke has made it clear that he's looking for a top-six forward, and who better to fit the bill than the 6' 3", 22-year-old power forward. He had an amazing playoff run last season, and stood out among his peers in the series against Boston. While he's struggled this season, and not exactly played the way the Flyers had expected him to, he still has a ton of value. Also, he's currently battling two separate injuries, which could have a lot to do with why his play has diminished.
James signed a six-year, $25.5 million extension with Philadelphia before the beginning of the 2011-12 season, which would make him a Flyer until the end of the 2017-18 season. That said, the Flyers may not want to jeopardize trading JvR, as it wouldn't look good for the organization trading guys right after they commit long-term (see Mike Richards and Jeff Carter).
So, if JvR is simply off the table, who else might the Leafs be interested in? The Flyers have a ton of depth, especially in the offensive department, but nobody really sticks out like a sore thumb more than Jakub Voracek.
Voracek is in the final year of his contract, in which he has a cap hit of $2.25 million. While Jake has had a slow start, his recent play suggests that he seems to be picking up the pace. Talent has never been an issue with Voracek, as he's clearly one of the better puck handlers in the league. However, he has been known to be a bit of a streaky player. All that said, Jake is still somebody most teams would love to acquire.
Would Voracek and a pick/prospect be enough for Luke Schenn?
Jake becomes a restricted free agent at season's end, so if he were to be traded then no club would have to worry about him signing elsewhere. He will surely command a significant raise, but for a club like Toronto, they may be willing to look past that. Trading Schenn would open up the space needed to bring Voracek in.
Most likely, the Flyers would have to throw in a pick or a prospect to sweeten the deal, as Luke Schenn is highly regarded in Toronto, but luckily for the Flyers, they have a few extra picks to throw around this year. In my opinion, the Flyers and the Leafs are perfect trade partners.
So, what do you think? Would Voracek and a pick/prospect be enough to pry Luke Schenn out of Toronto? Or will it take more than that?
Follow me on twitter @ManayunkMike for the latest news, rumors, and more!
This article is
What is the duplicate article?
Why is this article offensive?
Where is this article plagiarized from?
Why is this article poorly edited?

Philadelphia Flyers: Like this team?