2011-12 NHL Season: Sharks Invade Jets Territory in First West Side Story Clash
January 13, 2012

Bruce Bennett/Getty Images
Before turning on the game, I resolved that if the San Jose Sharks and Winnipeg Jets started snapping their fingers and doing choreographed dancing on the ice, I was turning it off. Despite working in theatre, I have never been much into musicals.
I felt better when the referees were Dan O'Rourke and Kevin Pollock, not Officer Krupke and Lieutenant Schrank. And at no point did one of the Jets try to hook up with one of the Sharks' sisters.
For those who do not know the greatest musical in American history, those are references to West Side Story. It features Steven Sondheim's lyrics and Leonard Bernstein's score to a modern New York setting of Romeo and Juliet.
Instead of the rival families of the Capulets and Montagues, it featured rival white "Jets" and Puerto Rican "Sharks." Thursday's story took place on the West side of Canada and was the Sharks' first visit in over 15 years.
They made it a successful one.
Winnipeg star Dustin Byfuglien did not play Thursday, nor did fellow blueliner Zach Bogosian or centre Tim Stapleton. But with injuries to Martin Havlat, Colin White and Jim Vandermeer, the Sharks were hardly going to feel sorry for the Jets.
The Sharks dominated the faceoff circle in the first period, leading to a 14-10 edge in shots on goal. Yet the proof of their effort could be seen through also having the edge in blocked shots and hits despite fewer chances for either.
But the lamp was not lit on either side of the ice through the 33-plus minutes because of the stellar play of Ondrej Pavalec. All-Star Logan Couture finally broke through in the 34th minute on a great one-timer feed from Brent Burns. Brad Winchester added another tally in the third minute of the third period.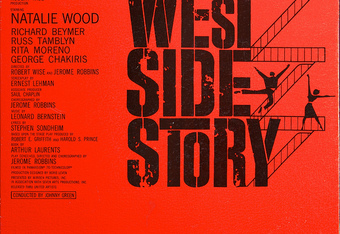 That was all Antti Niemi needed. After giving up two questionable goals and four total in just 31 shots Tuesday, he turned away everything Thursday.
Thanks to puck control (plus-18 in the faceoff circle) and great shot-blocking (19-12 edge), he only faced 24 for the game. San Jose out-shot their hosts in all three periods (37-24 overall), and still outhit them for the game, 28-19.
After the game, the Sharks traveled to Columbus for their contest Saturday. They beat the Blue Jackets January 5 in the first matchup of the season, and Columbus fired coach Scott Arniel shortly thereafter with the team at the bottom of the NHL standings.
If the Sharks can carry this kind of effort through their contest in Chicago Sunday, they could end the day as the top team in the league.