NFL Playoffs 2012: The 5 Worst Matchups of Divisional Weekend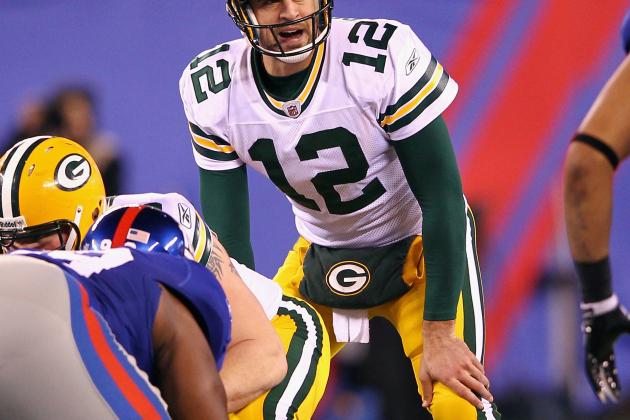 Al Bello/Getty Images

Well, we are now down to the final eight in the NFL Playoffs.
The remaining teams have shown they are battled tested and ready for playoff glory. However, no team is immune from failure, and all teams have weaknesses that can be exploited on any given Sunday.
Outlined here are five matchups that, on paper, appear to be mismatches and bear watching on Divisional Weekend.
(Notice: Absent from this slideshow is any mention of the New England/Denver matchup, as the Patriots and Tom Brady will have their way with Denver's defense, while Tebowmania will most likely run wild on the Patriots D)
Follow me on Twitter @Stacdemon
Begin Slideshow

»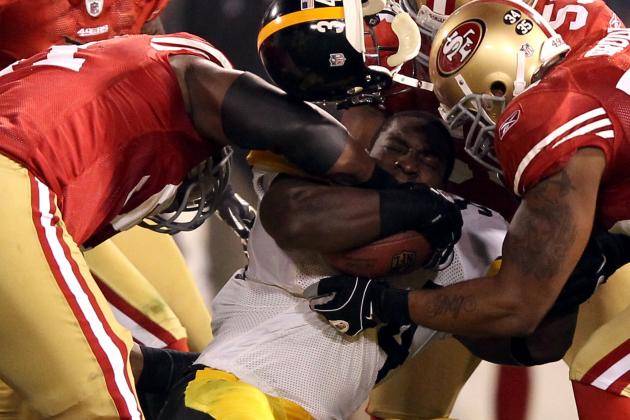 Ezra Shaw/Getty Images

If you don't know how good the 49ers rush defense is, then surely you have been living under a rock.
To say that the 49ers are stout against the run is an understatement of epic proportions. The 49ers rank No.1 against the rush, yielding only 77.3 rushing yards per game, while allowing only two rushing scores all year (with the first coming in Week 16)!
We all know Drew Brees can sling it, and while we know he doesn't have the comfort of playing indoors in this contest, he'll still have to pass, then pass and pass some more on Saturday. The Saints' backfield of Chris Ivory, Pierre Thomas and Darren Sproles will be no match for the 49ers rush defense.
If the Saints are to win this game, they will—as they normally do—win it through the air.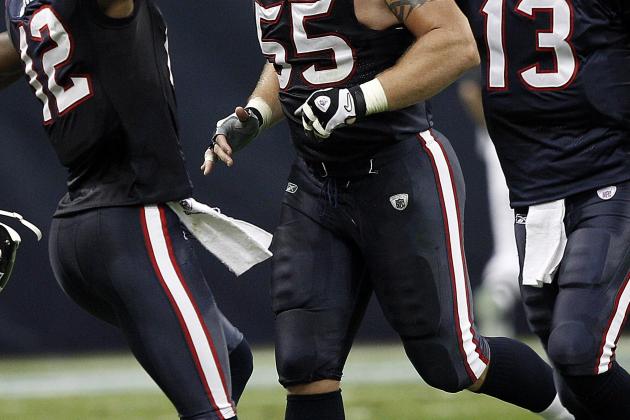 Bob Levey/Getty Images

This will certainly be foreign territory to Yates, as no one is expecting him to do anything with his arm.
While Yates has proven to be a serviceable quarterback in the last few weeks filling in for Matt Schaub and Matt Leinart, the prospects of trying to move the chains against the Ravens will be daunting to the umpteenth degree.
The Ravens' pass rush will rattle Yates up front, leaving him little time to connect with his receivers (including a not 100-percent healthy Andre Johnson). The Ravens rank fourth against the pass this year (196.3 yards per game) and are well-rested. So they should feast on the wide-eyed rookie.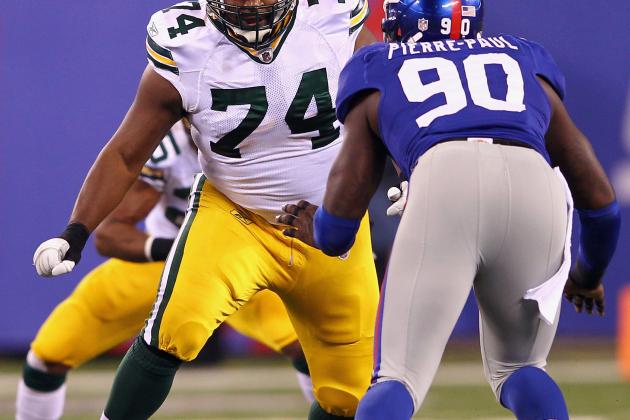 Al Bello/Getty Images

Although the Packers are bringing back tackles Bryan Bulaga and Chad Clifton to shore up the line, the Packers' O-line may be in for a rude awakening with the way the Giants are pressuring quarterbacks.
The Giants have been relentless in applying a pass rush over the last three weeks, recording 13 sacks (including two against the Falcons last week), while leaving opposing quarterbacks in their wake.
While Aaron Rodgers is very mobile, he may be on the run too much for his liking if the Giants continue their outstanding pass rush. Having to stop Justin Tuck, Osi Umenyiora and Jason Pierre-Paul will prove to be yeoman's work for the Packers' O-line.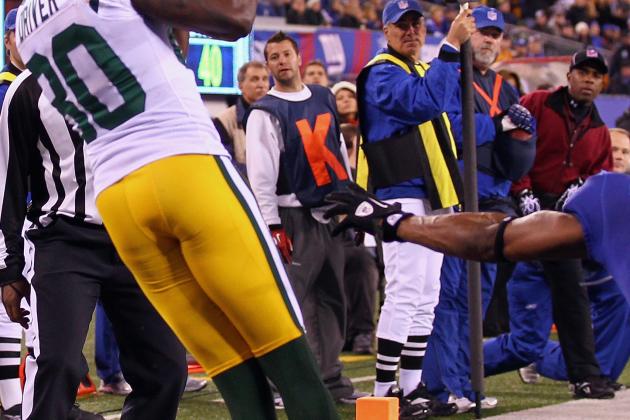 Al Bello/Getty Images

If the Giants can't get any pressure on Rodgers, then this could turn ugly real fast.
Even if the Giants do get pressure, Rodgers should be able to connect with his plethora of receiving weapons. How can the Giants secondary contain Greg Jennings (who is back from injury), Jordy Nelson, James Jones, Randall Cobb, Donald Driver and Jermichael Finley?
They probably won't—and if they can't, then this has all the makings of a shootout, much like the first time the two teams played in early December.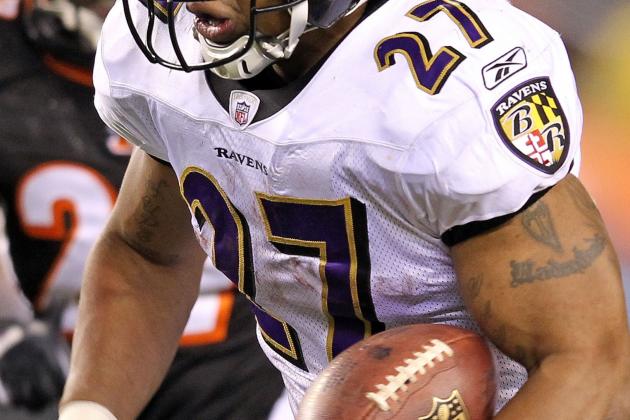 Andy Lyons/Getty Images

In what figures to be a defensive battle, both Foster and Rice could find running room sparse.
That's because the Ravens (92.6 YPG) and the Texans (96.0 YPG) rank second and fourth, respectively, in rushing yards allowed. While Rice and Foster are elite-level running backs, they are facing difficult matchups.
If I were a betting man, I would definitely go with the under in this game, as both squads boast outstanding defensive units with meandering, inconsistent offenses.