Nick Diaz and 10 MMA Fighters Who Could Tear It Up in a Boxing Ring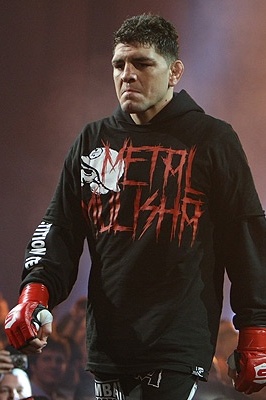 Mixed martial arts, as the name implies, comprises of a variation of offensive and defensive disciplines—boxing being one of them.
It's also safe to say that the majority of victories in MMA come as a result of TKOs or KOs, with punches playing a major role in said outcome.
MMA has welcomed some boxers into their realm, most notably former champions Ray Mercer and James Toney—neither of whom fared that well, especially the latter, who ended up submitted via arm triangle choke, courtesy of Randy Couture at UFC 118.
So with that said, we'll take a look at some fighters who could do likewise or even better in a boxing ring—by that, I mean tear it up.
Begin Slideshow

»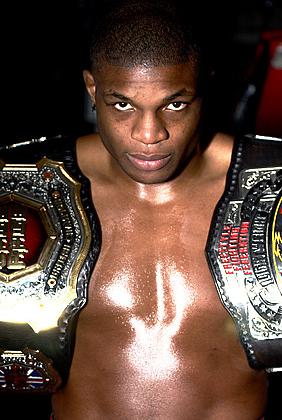 The former UFC and Strikeforce combatant is known for his fistic ferocity, having dispatched most his opponent's via lethal "Semtex."
Not necessarily a boxer per se, Daley will never shirk from a tear-up, especially one in a stand-up war, and he'd do likewise in a ring.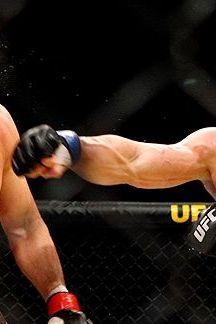 The former Pride middleweight titlist, though not defensively astute, he has some devastating bombs at his disposal which he's willing to detonate regardless of the oncoming fire.
Consequently, the likelihood that he gets tagged is nine times out of 10.
In addition, the chances Wanderlei Silva suffers a knock out is a dead-cert; however, "The Axe Murderer" is right for a tear-up.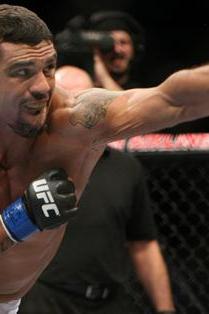 The former UFC light heavyweight champion has dangerous punching power—registering four knockouts (Terry Martin, Matt Lindland, Rich Franklin and most recently Yoshihiro Akiyama) in his last five bouts.
Belfort also has a professional boxing record of 1-0 (first round KO), though it might have been almost six-years ago, "The Phenom" has proven that he can and still could tear it up in a ring.
The Stockton native is one of those guys who's isn't afraid to go toe-to-toe and blow-for-blow, as was evidenced in his improbable come-from-behind victory against Paul "Semtex" Daley—knocking out the latter back in April of 2011.
Diaz's boxing skill set was also on display when he clinically upended BJ Penn to send "The Prodigy" into semi-retirement.
The 209 son's one-and-only professional bout was a unanimous decision win in 2005.
At present, he's being trained by former two-division world boxing titlist Luisito Espinosa and has also trained with Olympic gold medalist and current WBA and WBC super middleweight champion Andre Ward.
He has the heart as well as the good (dirty as well) boxing attributes to have an almighty tear up in the enclave of the pugilists.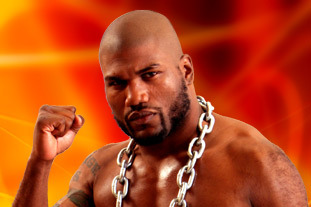 With knockout power in both hands (Wanderlei Silva, Chuck Liddell and Kevin Randleman can testify to that) and a cast-iron chin to boot, the former UFC light heavyweight champion could tear it up in the ring.
And if that's not enough to whet the appetite, Rampage has his mind set on throwing leather in the four-squared ring sometime in the not too distant future. Rampage said the following?
I hate fighting people who are scared. When you fight somebody who is scared you never know what they're going to do. They turn and run. That's why I'm gonna go to boxing. I'm gonna try boxing because they've got to stand with you. If I get knocked out I don't care because at least it's a fight. I've tried a lot of boxing, I'm falling in love with boxing and I know I can put butts on seats over there.
The UFC middleweight titlist has already tested the waters of the blood, sweat and tears persuasion.
Back in 1998, "The Spider" made his professional boxing debut, losing by way of TKO. However, seven years later he redeemed himself by scoring a second-round KO against Julio Cesar De Jesus.
Nevertheless, Silva still harbors thoughts of one day stepping back in the ring with a certain pound-for-pound great—Roy Jones Jr.
And who could blame him? Silva possesses some incredible striking techniques—he throws his punches with accuracy, precision and devastating effect.
His display against Yushin Okami at UFC 134 was both superlative and unique at the same time.
He can roll with the punches and has good foot movement as well.
So yeah—he could definitely rip it up in the ring.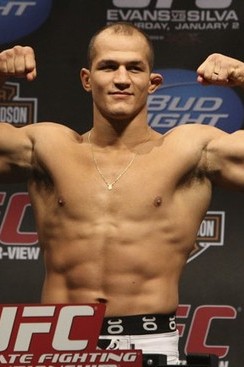 Current UFC heavyweight kingpin Junior "Cigano" dos Santos is widely regarded as the best standup striker in the division.
His one-round knockout to supplant Cain Velasquez as the champ went a long way in proving that.
It also illustrated that the Brazilian denizen possessed some exquisite power—the majority of his 14 wins having come by way of KO/TKO.
Apropos boxing, Cigano has expressed a desire to compete in the 2016 Rio de Janeiro Olympics.
With three Knockout of the Night honors, above-average head movement and a granite chin to boot, Cigano could definitely tear it up in the ring, though a Wladimir Klitschko or a David Haye would be pushing it.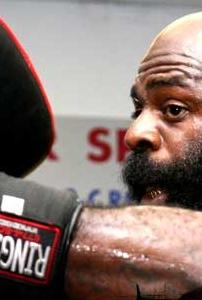 Kimbo Slice first came to prominence through his street brawling en route to becoming an internet sensation over night, which brought the attention of Dana White and the UFC.
His tenure there, however, was short lived, as he lacked the required MMA skill set needed to compete in the Octagon.
As the stand-up game has always been Kimbo's forte, he ventured into the sweet science and thus far has proven that he can tear it up in a boxing ring with three wins to the good in 2011—two via knockout and one unanimous decision win.
K.J. Noons was the first and last lightweight champion of the now disbanded EliteXC organization.
He has contended in three genres of sport—MMA (11-4, 8T/KOs) of which he still competes, kickboxing (12-2, 9T/KOs) and boxing (11-2, 5TKOs).
Noons last professional boxing bout was a sixth round unanimous decision win against Julio Perez back in October of 2009.
His boxing record alone lays credence to the fact that he could still tear it up in the ring.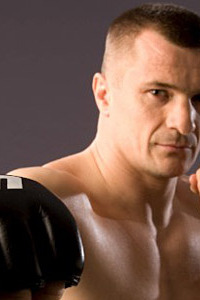 "Cro Cop," who had a storied career in both MMA and kickboxing, recently retired from the former following a third-round TKO loss to Roy Nelson at UFC 137.
Prior to his uneventful stint (4-6) at the Zuffa-based promotion, he was a renowned figure for the now defunct Pride FC organization where his brutal kicks and all-around brand of punishment were legendary.
With that said, before he began his career in mixed martial arts and kickboxing he'd compiled a more than impressive resume in the boxing amateur ranks—40-5, 31KOs.
Why he never turned pro is anyone's guess, still, if he'd ventured into any boxing ring no matter where or when, Mirko Filipovic would be guaranteed to wreck shop.
For additional information, follow Nedu Obi on Twitter.