Andrew Bailey: Will He Ever Be Better Than Papelbon?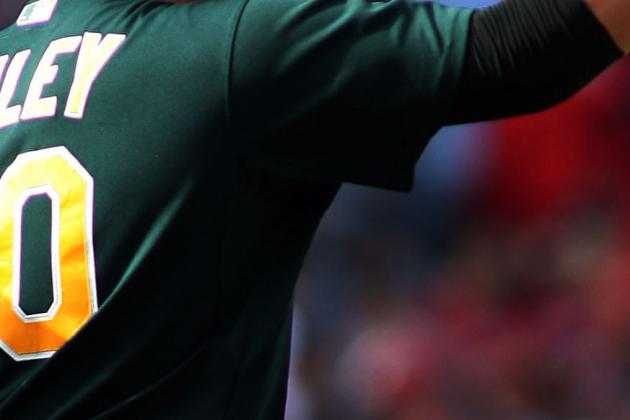 Jeff Golden/Getty Images

Andrew Bailey is going to be the replacement at closer for Jonathan Papelbon in 2012 for the Boston Red Sox.
Bailey is a young hurler at the back end of the Red Sox bullpen, but is that enough to get the job done in a big market such as Boston?
He has all the stats to do just as well as Papelbon, if not better. However, only time will tell if he can get the job done in a Boston uniform.
Begin Slideshow

»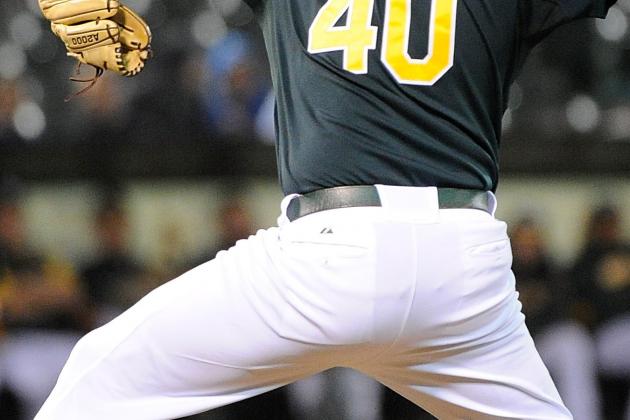 Thearon W. Henderson/Getty Images

Andrew Bailey wins this battle by a large margin.
Jonathan Papelbon finished with 219 saves and 29 blown saves in a Boston Red Sox uniform. This amounts to a .883 save percentage which is a great number, especially in Boston.
Bailey's save percentage is even greater as he has only blown nine saves in his young career. His career save percentage is .893 with 75 saves with the Oakland Athletics.
Hopefully, these first three seasons in Oakland are an indicator of things to come for Bailey as he turns over a new leaf in Boston in 2012.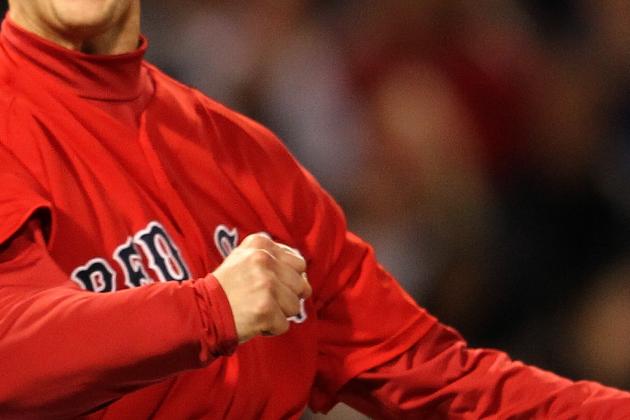 Jim Rogash/Getty Images

Sorry Sox fans, but Jonathan Papelbon did have a better save average than Andrew Bailey. Maybe that was because Bailey pitched for the lowly Oakland Athletics, but maybe not.
Papelbon averaged 31.3 saves in each of his seven seasons for the Boston Red Sox compared to the 25 per season Bailey saved. This number also includes a year where Papelbon was not the closer in 2005. Without that year, Papelbon averaged 36.5 saves per season which is just remarkable.
Ezra Shaw/Getty Images

Andrew Bailey rarely walks anyone and his career-high in walks was 24 back in 2009. Jonathan Papelbon's career-high came in 2010 with 28.
The Boston Red Sox should be happy they have a closer who has only averaged 16.3 walks per season. Who knows, maybe being in Boston will help him out even more.
The Philadelphia Phillies may have a closer who has averaged 16.4 walks per season, which is not too shabby, but it is just slightly worse than the now-Boston closer.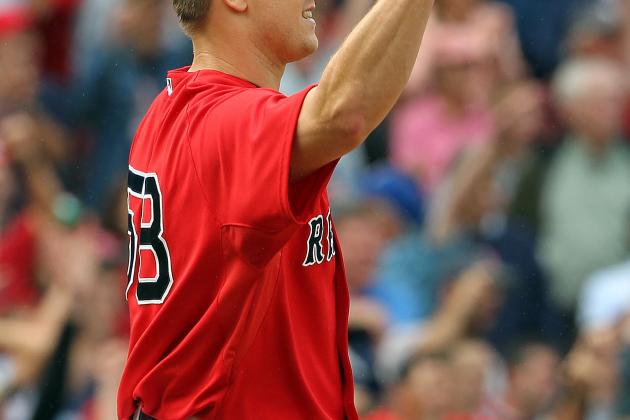 Jim Rogash/Getty Images

Jonathan Papelbon just ate up the innings in the bullpen for the Sox. He has averaged 61.1 innings per season since 2005 and does not get hurt often.
Andrew Bailey, on the other hand, averaged 58 innings in Oakland and has not pitched more than 49 innings since his rookie campaign in 2009 where he had an outstanding 83.1 innings pitched.
Bailey may want to try more to stay healthy in Boston, so they have a closer who can actually stay at the back end of the bullpen when the game is on the line down the stretch of the 2012 season and beyond.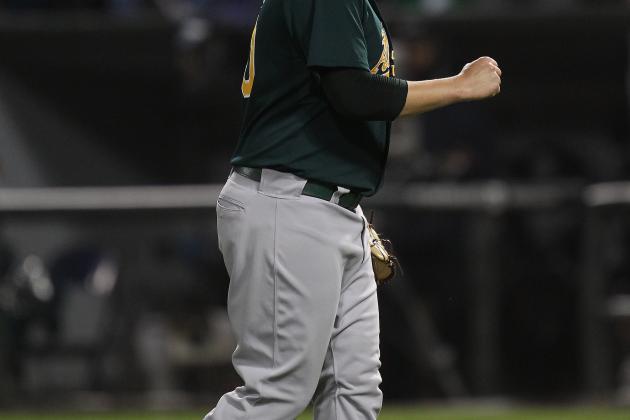 Jonathan Daniel/Getty Images

Andrew Bailey is the victor yet again as he has allowed only 43 runs throughout his Oakland Athletics' career—an average of 14.3 runs per season. Jonathan Papelbon was not bad either in a Boston Red Sox uniform with 18 runs per season which totals to 126.
Bailey's career ERA is 2.07 which could be lower as he finished 2011 with a 3.24 ERA and before that his ERA was just north of 1.50.
The 2.33 ERA of Papelbon is exactly what a team would hope for in a closer, but his 3.90 ERA in 2010 could mean trouble in Philadelphia.