2014 Winter Olympics: Picking Canada's Full Roster for Sochi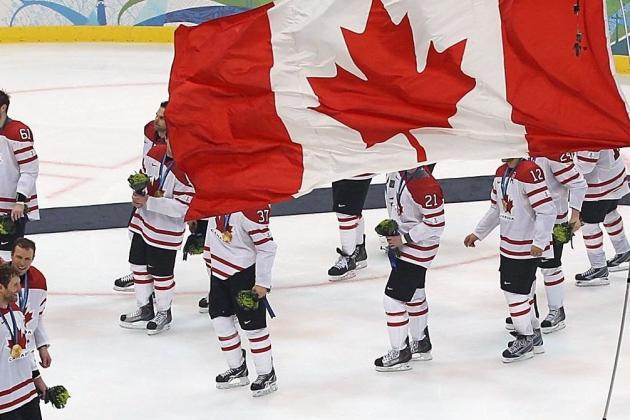 Jamie Squire/Getty Images

With the 2012 NHL All-Star Game roster announced on Thursday, now is a good time to look forward to another All-Star tournament: the 2014 Winter Olympic Games.
Canada will try to defend their gold medal against a talented field (in November, I looked ahead at a potential USA roster). There is a lot of talent for Canada to choose from again, and a lot of veterans of the 2010 Games that might find themselves replaced by a younger, faster player.
What follows is a potential 22-man roster for Canada to take to Sochi.
NOTE: The most obvious, game-changing player that should be on this roster is Sidney Crosby. However, because of the reality that his future health status is unknown at this time, I did not include him in this projected roster. So, please, no "where's Crosby" questions. Thanks.
Begin Slideshow

»
Jonathan Daniel/Getty Images

This is a no-brainer. He's the best all-around center currently playing in the NHL, and he was the Most Outstanding Forward in 2010. He'll still be in the middle of his prime in 2014 and could be a candidate to wear the "C" for Canada.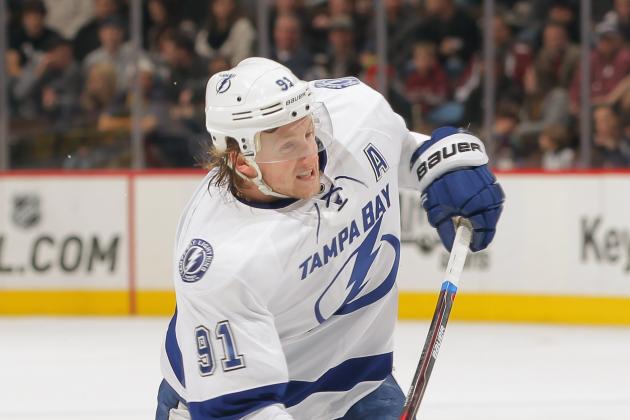 Doug Pensinger/Getty Images

He's one of the most electrifying centers on the planet, and the potential for him to be on the second line for Canada just makes them that much more potent. How does a team matchup with a roster that has a 50-goal guy at 2C?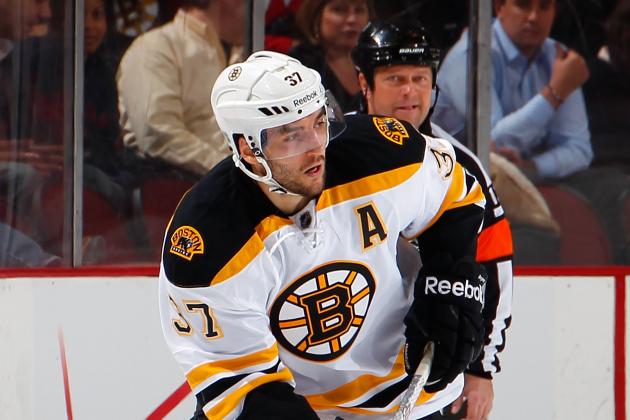 Paul Bereswill/Getty Images

A really good case could be made that Bergeron is the best defensive center in the game, and he's also productive on the offensive side of the ice. Between Toews and Bergeron, Canada could have two guys winning better than 60 percent of their faceoffs in the tournament.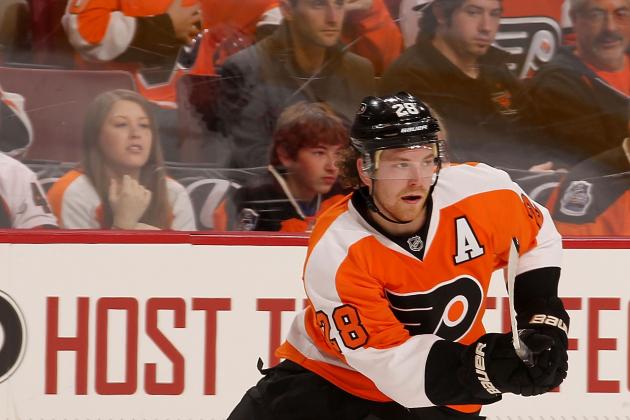 Nick Laham/Getty Images

One of the most dynamic young forwards in the game, he'll almost certainly be the top-line right wing when the 2014 Games begin. He might have a Hart Trophy in-hand by then, too.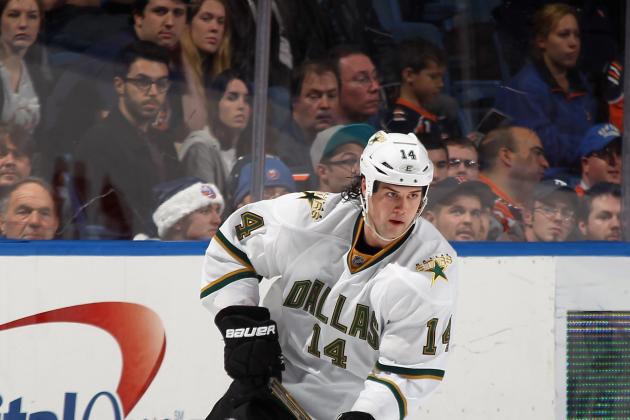 Bruce Bennett/Getty Images

Benn is the only Canadian-born left wing posting a point-per-game this year, and he's only getting better. It's possible that your first line for the Canadian Olympic team in 2014 is Benn at left wing, Toews at center and Giroux at right wing. If it is, good luck keeping up!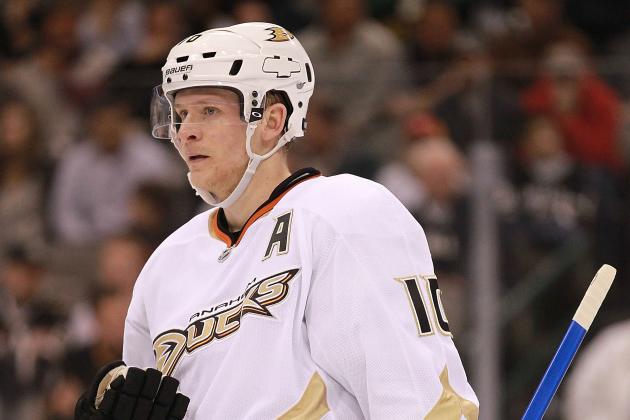 Ronald Martinez/Getty Images

Perry won the Hart Trophy as the league's most valuable player last year, but the emergence of Giroux could push him to the second-line right wing spot. If Perry and Stamkos are next to each other, that's two 50-goal guys together—on a second line?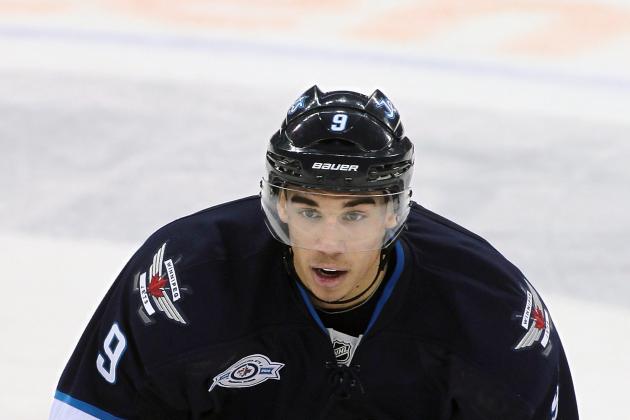 Marianne Helm/Getty Images

Kane's developing into a really nice power forward on the left wing in Winnipeg and, at only 20 years of age, still hasn't realized his potential. There's a chance that he finishes this year with 35-40 goals and 180-200 hits. Not a bad presence to have on the same line as two 50-goal guys in Stamkos and Perry. And that second line could be as fast as the projected first line.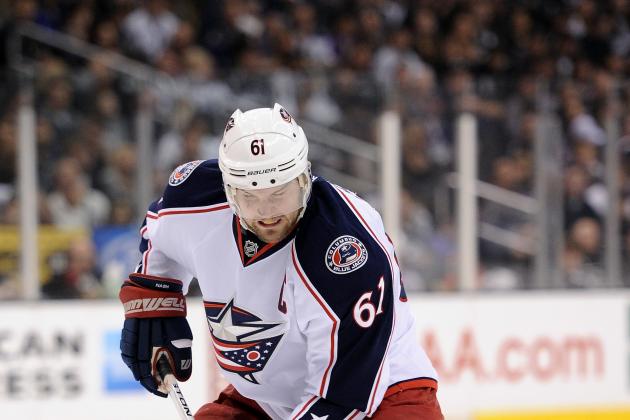 Harry How/Getty Images

How would you like to have a 6'4", 215-pound NHL captain with six 30-goal seasons on his resume as your third-line right wing? That might be the case for Canada and Rick Nash, who could saddle up on Bergeron's right side and make life miserable for opponents.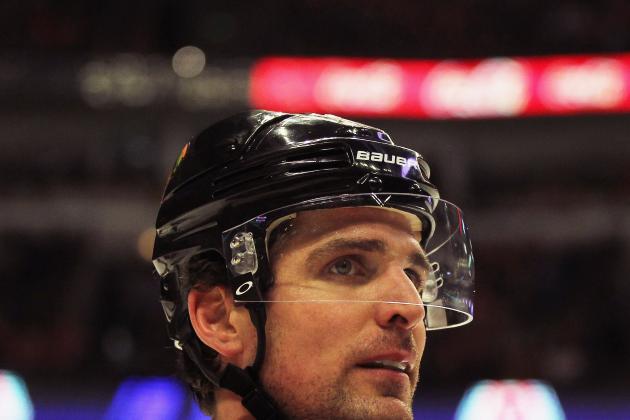 Jonathan Daniel/Getty Images

Sharp has actually played all three forward positions during his time in Chicago, and he's capable of winning more than 50 percent of his faceoffs if asked to be a center.
He's excelled playing the left wing opposite Patrick Kane and Marian Hossa in Chicago and has been among the best takeaway artists at the left wing position in recent years (second among LWs last year behind Benn). His versatility, scoring ability and defensive responsibility make him a great fit on a line with Bergeron and Nash.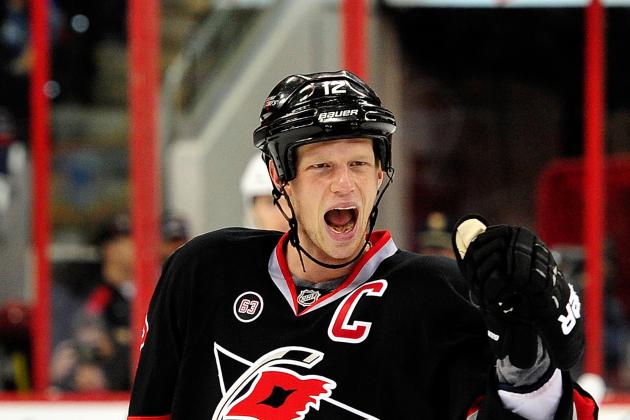 Grant Halverson/Getty Images

Throw out that this has been the worst season of his life. Staal is a good leader and has been a good, consistent scorer during his NHL career. He won't be in the twilight of his career by any means. As a fourth-line center, or as a swing forward, he's worthy of a spot on the roster.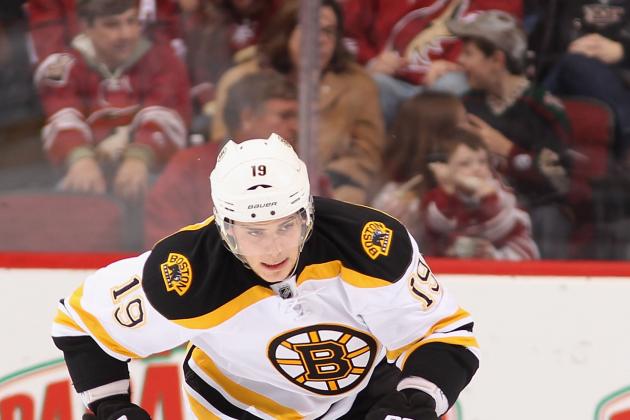 Christian Petersen/Getty Images

He's young, he can fly and he can play the wing or center spots. In the bottom line and bench forward spots, being able to produce offensively while being versatile is important, and he brings that.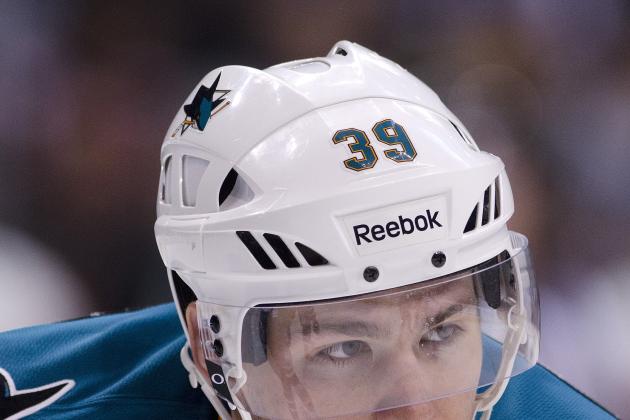 Rich Lam/Getty Images

His resume is only getting more impressive with time, and he continues to impress in San Jose. Again, he's able to skate at center and is an elite scorer, which gives the Canadians more options to keep opposing coaches up all night.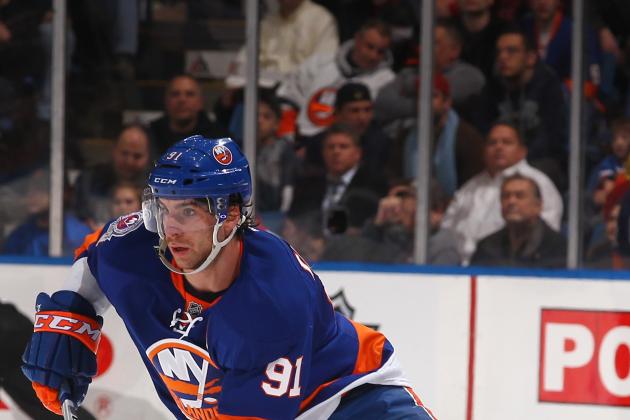 Al Bello/Getty Images

Again, at the bottom of the forward roster, versatility and scoring ability are important. Tavares is another center that wins over 50 percent of his faceoffs and can score when needed, and he was also among the leading Canadians in takeaways last year.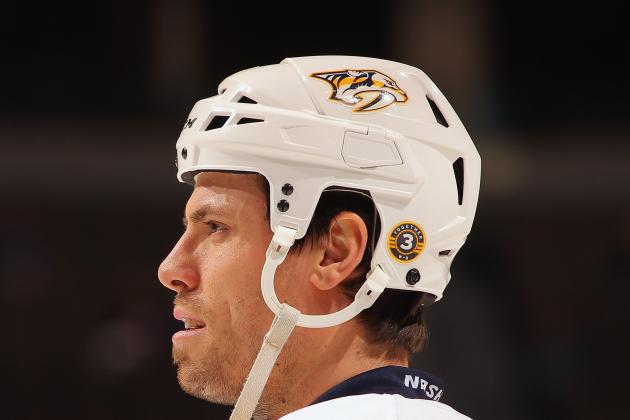 Doug Pensinger/Getty Images

He's a physical beast who's as good as it gets on the back end. He'll easily be a top-pair shutdown defenseman for Canada in the 2014 Games...the only question is which NHL team he'll be representing.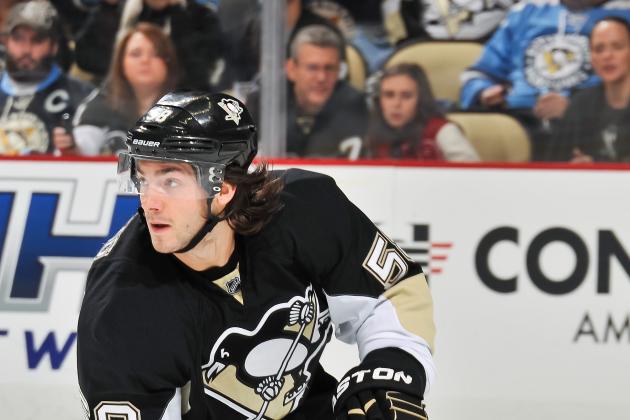 Jamie Sabau/Getty Images

An offensive-minded D-man that brings a physical game as well, pairing Letang with Weber is a sure nightmare for every team skating against Canada in the next Winter Olympics.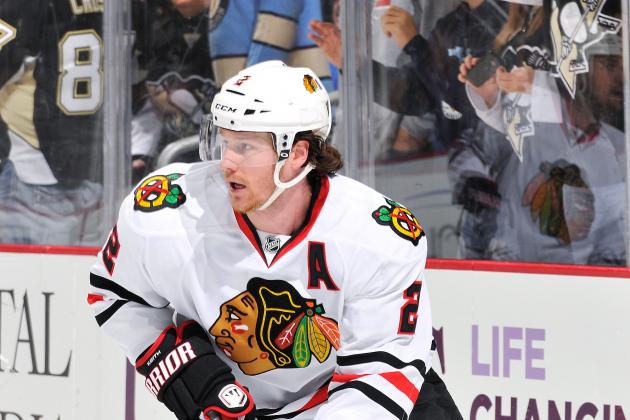 Jamie Sabau/Getty Images

He was the top ice-time defenseman for Canada in the 2010 Games, and he's still one of the most effective shot-blocking, puck-moving defensemen in the league. Sliding him onto the second pair behind Weber and Letang only shows how deep Canada will be in the next Games.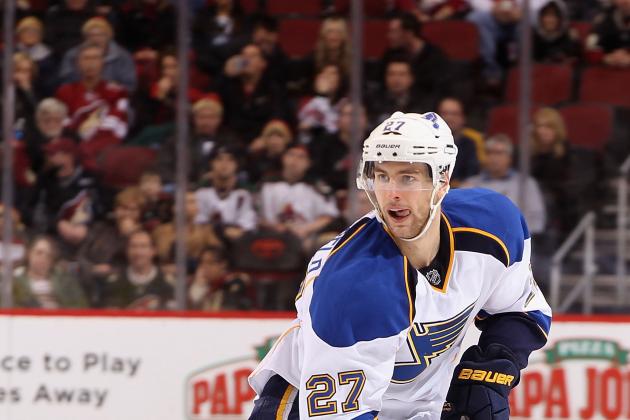 Christian Petersen/Getty Images

Pietrangelo is a big, young defenseman who is starting to turn heads in St. Louis. He's the kind of guy that plays a quality game on the back end and puts big hits on guys on a bottom pair.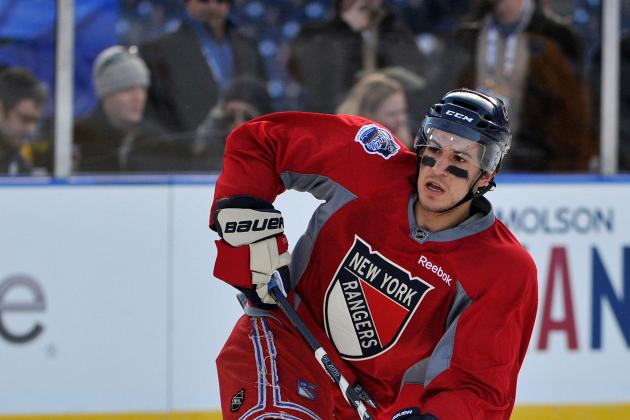 Christopher Pasatieri/Getty Images

Del Zotto is another guy who will hit, block shots and put the puck around the net effectively. These guys don't grow on trees, even if it seems like they do when looking at the options available for Canada.
Bruce Bennett/Getty Images

Girardi hits, he blocks shots and he puts the puck into places where talented forwards can finish as well. He's one of the more unsung defensemen in the league, and he's certainly deserving of ice time on the blue line for Canada.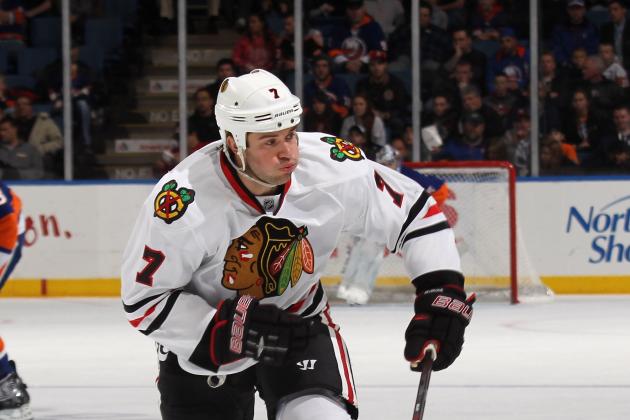 Bruce Bennett/Getty Images

Seabrook is a quiet, solid defenseman who went to Vancouver partnered with Keith, his wingman in Chicago, and wound up anywhere between the four and six D-man spot by the end of the tournament. There is always room for a physical, responsible defenseman on the roster, and his experience is big as well.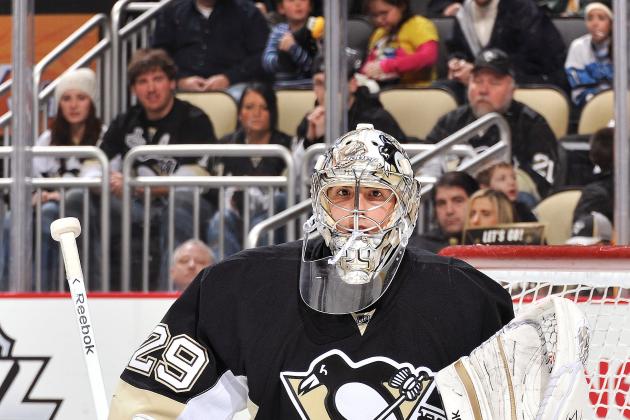 Jamie Sabau/Getty Images

He should get invited to Vegas as a Vezina finalist this year, and he has been the one guy through all the injuries that has consistently given the Pens a chance to win. He has a Cup ring already and will probably be the starter for Canada as they defend their gold.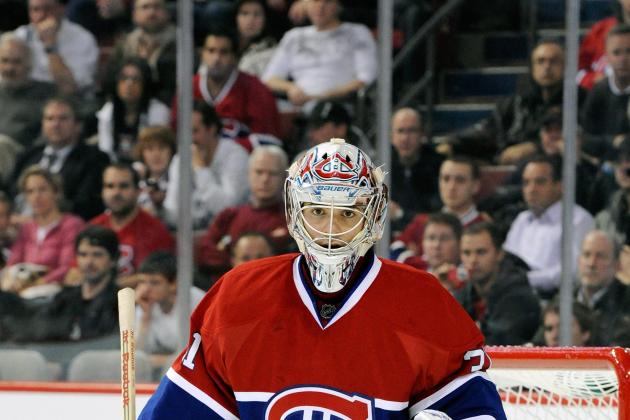 Richard Wolowicz/Getty Images

Price has obviously done very well over the last season-and-a-half for the Habs, and he will certainly be in the mix for one of the top two goalie spots on the roster when Canada gets ready for the Games in 2014.