Why Andrew Luck Is the Next Aaron Rodgers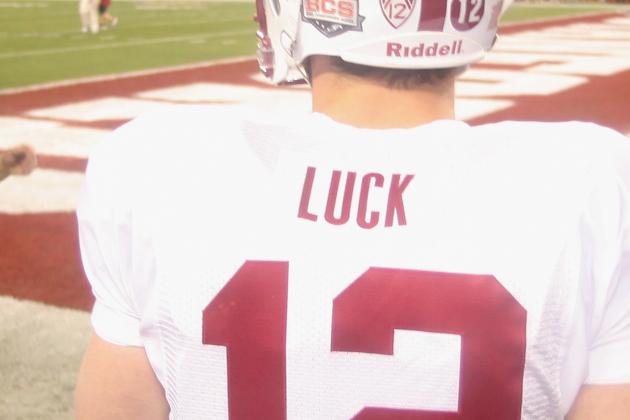 Donald Miralle/Getty Images

With the 2012 NFL draft approaching, pundits will constantly compare prospects like Andrew Luck to current NFL players in order to get a gauge on just what kind of player they will be. So, I figured I might as well get in on the fun.
Luck's best example of an NFL counterpart is Aaron Rodgers. The two are extremely similar in their physical build, athleticism, intelligence and arms.
Here's why Andrew Luck will be the next Aaron Rodgers.
Begin Slideshow

»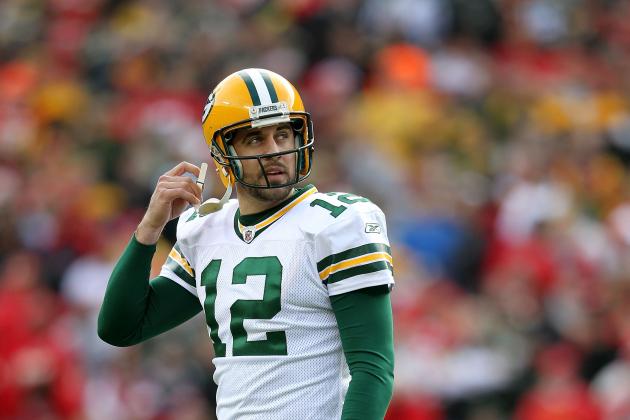 Jamie Squire/Getty Images

The most noticeable comparison between Andrew Luck and Aaron Rodgers is size. Rodgers is 6'2" and weighs around 225-230 pounds. Luck is a couple inches taller and weighs in at 235.
Not much of a difference. Rodgers is a bit smaller, but he is tall enough to see the field. Luck is a bit thicker than Rodgers, but he may slim down in the NFL a bit, building more muscle.
These guys are both prototypical in the size department.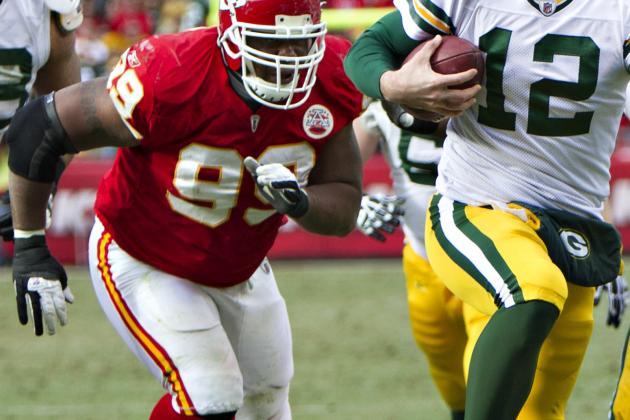 Wesley Hitt/Getty Images

Each of these guys is extremely athletic, especially in their abilities to run and escape pass rushes.
While neither of these guys is a Tim Tebow who will have designed runs called for him, they both are exceptional at avoiding the rush and making something out of nothing when the play breaks down.
Another manifestation of their athleticism is the fact that neither has had a significant injury. Rodgers did struggle with concussion troubles last season, but that has nothing to do with athleticism.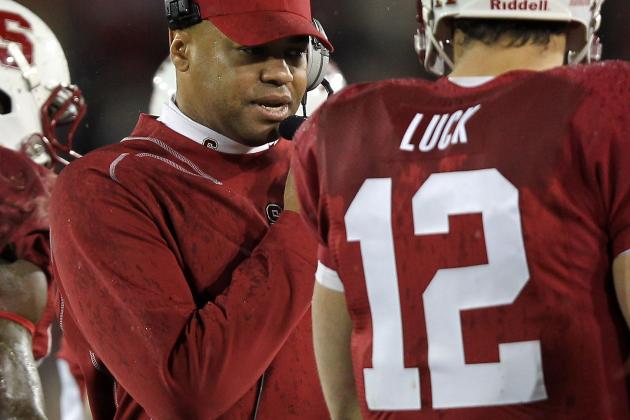 Ezra Shaw/Getty Images

Both Rodgers and Luck know the game of football extremely well.
Each of them went to great schools in Cal and Stanford, which are considered to be the closest thing to the Ivy League on the West Coast.
The system that Rodgers runs in the NFL is one of the most complex offensive systems in the league. An idiot has no shot at reading defenses and adjusting such elaborate plays.
Luck is a guy who, according to Stanford head coach David Shaw, has called is own plays from the line of scrimmage. To be able to handle that kind of mental responsibility in college shows an exceptional understanding of the game.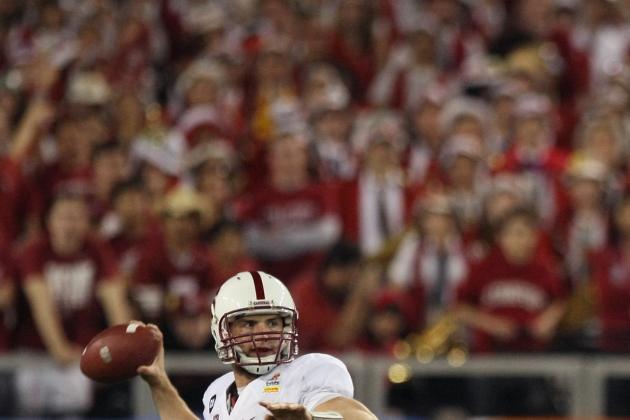 Donald Miralle/Getty Images

One of the most interesting similarities between Luck and Rodgers is their arm strengths. Neither of them has exceptional arm strength when it comes to throwing bullets.
Don't get me wrong, both have NFL-caliber arm strength. However, they rely much more on their precision and accuracy.
When a quarterback can place a ball exactly where he wants to, he doesn't need as much speed on it.
NFL general managers prefer accuracy over arm strength. That's why Rodgers is an elite quarterback and why Luck will follow in his footsteps.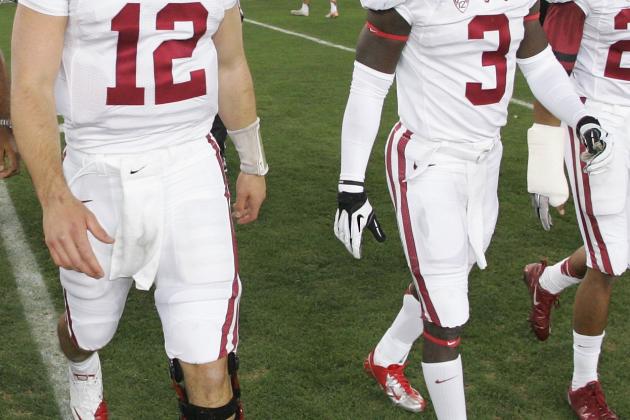 Pool/Getty Images

The best quality that Rodgers and Luck have in common is that both are good leaders.
Rodgers led the Green Bay Packers to a Super Bowl victory in just his third season as the starter and has now led them to a No. 1 seed in the NFC. Luck has led the Stanford Cardinal to a 23-3 record in the past two seasons.
Both are fiery guys on the field, who keep their composure off of it. They continuously put their teams in the best possible position, with both their play on the field and their actions off of it. Those are the makings of a strong leader who leads by example.
Andrew Luck is a leader and is the next Aaron Rodgers.