2012 NFL Draft: 3 Possibilities for the Minnesota Vikings for Pick No. 3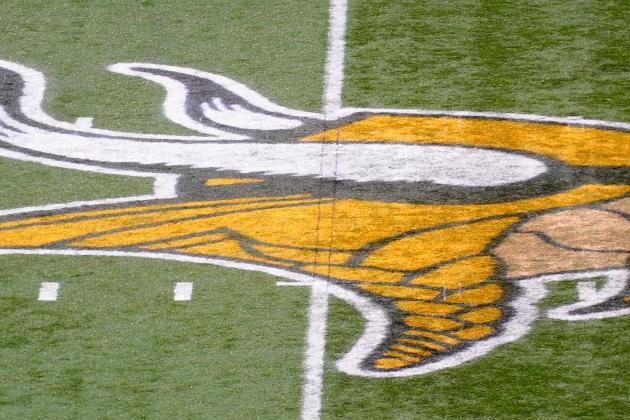 Hannah Foslien/Getty Images

To say that this 2012 draft class is thin would be an understatement. If a starved Hollywood actress could get thinner then it would be this class.
After the big three of Andrew Luck, Matt Kalil and Justin Blackmon, there is a huge drop off in production. Thankfully, the Vikings have endured a strenuous season and have been awarded the third pick in this year's draft.
That means Minnesota has a chance at these coveted prospects. But not all cookie cutter molds are the best option. The Vikes have to think wisely when making this decision.
Who will it be?
With the third pick in the 2012 NFL Draft, the Vikings select the playmaker of the future! Could the next purple people eater come from this class?
Begin Slideshow

»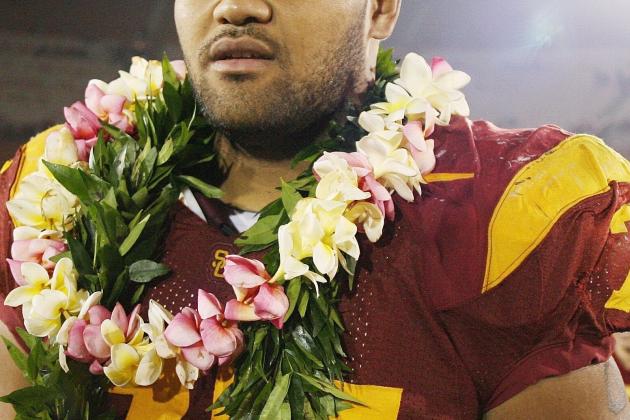 Jeff Golden/Getty Images

If the sun will continue to shine, then the Colts will take Andrew Luck. It is a certainty. The question now becomes who do the St. Louis Rams take?
I see them picking the wide receiver Blackmon. Sam Bradford needs a deep threat and the OK State product provides that explosiveness.
That leaves the Vikings with former USC offensive tackle Matt Kalil. In no way is that a bad thing. Kalil is the best offensive tackle prospect since Jake Long. He will be a guaranteed opening day starter. While the Vikings have other holes they need to fill one can't simply pass up on Kalil.
He would give Christian Ponder time to make good passes and let a (hopefully) healthy Adrian Peterson run wild. Charlie Johnson was not the best option at left tackle this season and Kalil will provide a much-needed boost as a franchise tackle.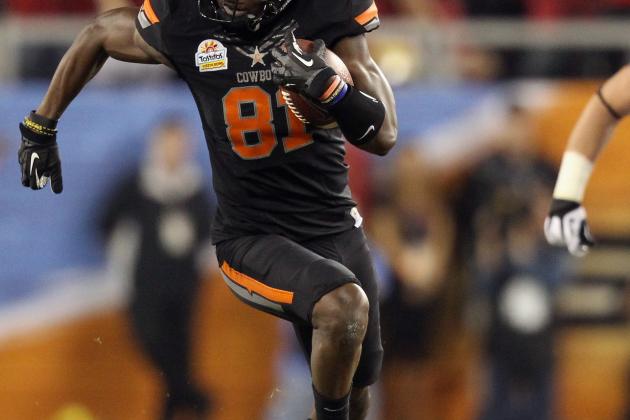 Christian Petersen/Getty Images

Another highly likely situation is that the Rams take Matt Kalil for all the reasons that I just said. That lets the highly-touted Justin Blackmon to fall in the hands of the Vikings.
Blackmon has already proven that he is an elite recover lighting up stadiums with his physicality and speed. Having a target like Blackmon will only make second-year quarterback Ponder even better. He fights for yards after the catch and is able to run block when needed.
Blackmon will be a huge improvement over Percy Harvin. His presence also takes the load off the hands of Harvin. No longer is Harvin needed to be an elite receiver and can go back to doing what he did before Sidney Rice left.
Blackmon is tough and nails and a true fighter. We could be seeing Ponder to Blackmon touchdowns for a while to come.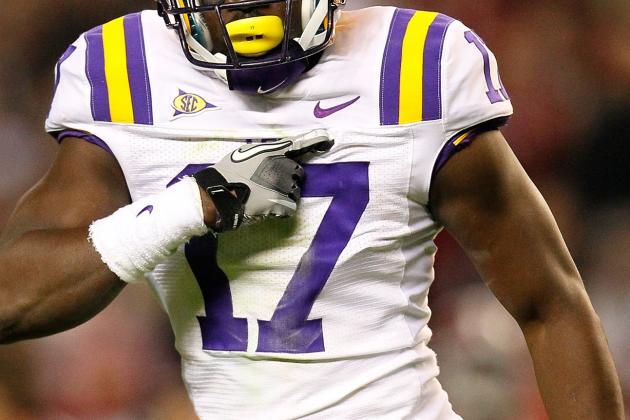 Kevin C. Cox/Getty Images

This pick shouldn't be out of the question. While there are problems on offense, Minnesota also faces challenges on the defensive side of the ball. This cornerback from LSU would be a player that could shut down opposing receivers and force turnovers.
This is a Vikings team that ranked 26th in the league this season when it came to defending the pass. Jamarca Sanford led the team in interceptions with two. Claiborne is a shutdown corner and will help an atrocious secondary.
Claiborne has can't-miss prospect all over his DNA. He will make a huge impact from day one.
Picking between Claiborne, Matt Kalil and Justin Blackmon is a favorable position for the Vikings and hopefully the front office will make the right decision come draft day.