NFL Draft 2012: Highlighting Teams with the Biggest Defensive Needs
January 12, 2012

Gregory Shamus/Getty Images
NFL teams don't land top-10 picks without having massive, glaring needs.
One position out of 11 doesn't truly win or lose football games—although quarterbacks in this day and age are making it harder and harder to say that—but filling a major need can change the complexion of an entire football team.
One of the biggest problems in the NFL today is shutting down opposing offenses. With the elite quarterback play taking over, defensive weaknesses are being exposed on a weekly basis.
With that said, here are the three teams that have the biggest defensive needs in this year's draft.
Minnesota Vikings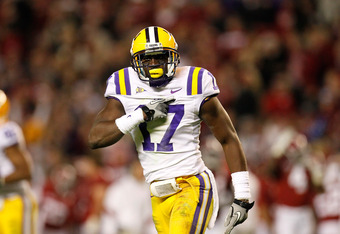 Kevin C. Cox/Getty Images
Minnesota was absolutely horrendous against the pass this season and would've been even worse if not for Jared Allen.
The Vikings desperately need a cornerback to play on the outside and help take away the team's best opposing receiver, and they need a safety that can cover as well.
While they have some huge needs offensively, too, drafting Morris Claiborne out of LSU at No. 3 overall would be a huge play for this team.
Tampa Bay Buccaneers
Much like the Vikes, Tampa Bay desperately needs help at the cornerback position. Ronde Barber simply isn't a serviceable starter anymore on the outside.
The Buccaneers need to make a decision on the future of Aqib Talib as well as he enters a contract year.
Tampa was one of the worst pass-rushing teams in the league this year and it was the league's worst rush defense as well.
Needless to say, this team desperately needs help defensively.
Carolina Panthers
With a defensive-minded coach at the helm, the Panthers' biggest need is almost always going to be on the defensive side of the ball.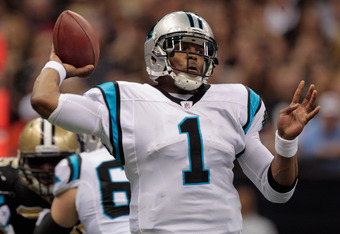 Chris Graythen/Getty Images
Ron Rivera's team was in the bottom third of the league in both run and pass defense.
It doesn't matter what position it is—unless WR Justin Blackmon somehow falls down the board—the Panthers are going to take the best available defensive player.