World Football: 20 Funniest YouTube Viral Videos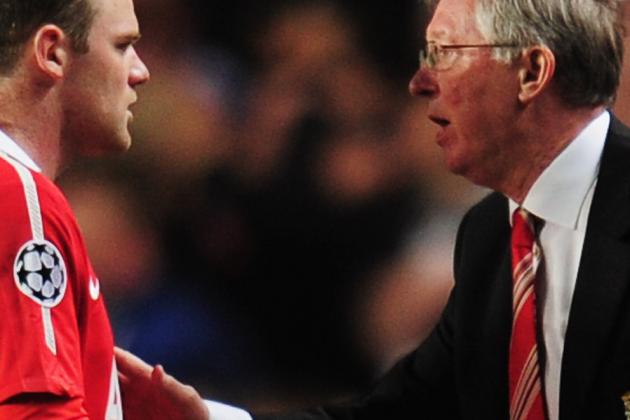 Shaun Botterill/Getty Images
These two are in a video thats quite funny
There are some pretty funny moments in football, and in this day and age, basically everything makes it onto the Internet.
The videos in this list vary in category from commercials to compilations. Some of these videos have really high viewing numbers and others, not so much.
Here are some of the funniest football videos on YouTube.
Begin Slideshow

»
Bryan Carrasco has to be applauded. His dive/flop is just plain funny. If you can pick up any of the Spanish from the commentators, you''ll realize just how amused they are.
The fact that the referee was just a couple feet away and did not see the incident properly makes it even funnier.
These guys just couldn't buy a goal. If they were playing the crossbar or goalpost challenge, they certainly would have won. The crowd's reaction says it all.
I don't remember which site I saw this on first, but it wasn't YouTube. I was a bit surprised the view count wasn't much higher. Still, this is pretty funny if you know the background, and I am sure most football fans do.
It is always funny seeing a compilation of misses, and there is no exception here.
There are other compilations of misses, but this one was pretty highly viewed and encompassed a good number of fails that can be seen in other videos.
I'm not trying to be mean. The song just really, really makes this video funny.
This video is hilarious. A pretty good compilation here. It got 32 million viewers too.
Another pretty good compilation, and this one received 37 million viewers.
This video received eight million viewers. Embedding is disabled, so here is the link.
This compilation gives Zinedine Zidane's head-butt on Marco Materazzi a whole new outlook, and it is pretty funny.
There are some funny moments in here, and that's justified by the almost two million viewers.
This team has some pretty innovative celebrations, and they are pretty funny, too. The fishing celebration is really well done.
Pepsi had some pretty funny football commercials, and here is one. The part with Roberto Carlos near the end is pretty good.
This video has definitely made the rounds. The keeper is so happy about his achievement and unaware of all else. Make sure the ball's stopped for sure next time man.
It takes a little while for the funny part to come, but I think it's worth it. Overall, a pretty good video.
Mario Balotelli can drive expensive cars and dazzle crowds with amazing goals, but he cant handle a bib. Some funny stuff here.
This older ad is definitely fun, but it's funny too. The tackle from the referee and the faces at the end are priceless.
This is another older ad from Pepsi with some humor. The cheekiness of the young fan definitely makes this video funny.
Players diving is an annoying part of the game, but when you watch compilations like this, it is pretty funny too.
You just have to wonder what some of these defenders were thinking. Some were unlucky, but others really did themselves no favors. In any case, there are some pretty funny own goals in the mix.
Goalkeeper mistakes are pretty funny, and this is no exception. The mistakes themselves are humorous, but the reactions after enhance the whole incident.