WWE Weekly 5: The Failed Ventures of Vince McMahon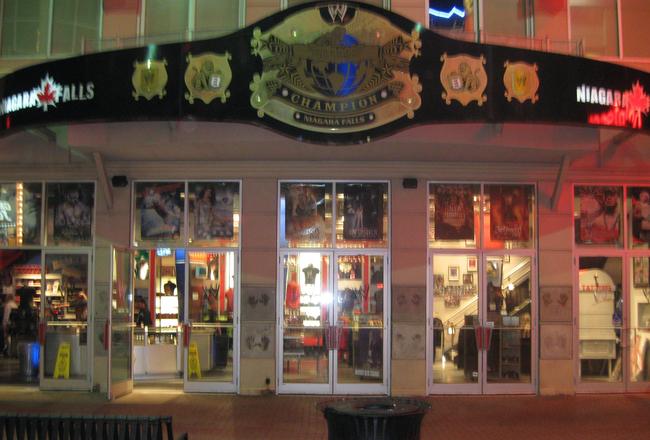 Photo: accessniagara.com

Vince McMahon is a brilliant man who has taken WWE and made it into a global company worth nearly a billion dollars. He has turned wrestling from a carnival act into a full-blown entertainment extravaganza.
This does not mean he has not had his share of setbacks.
WWE has nearly claimed bankruptcy in the past, and Vince and Co. have had their fair share of flak regarding steroids, drugs, sexuality and bloody violence.
Vince has made numerous attempts to branch out from the wrestling business—some good, some bad. The most notable venture would be WWE Films, which has produced multiple titles starring WWE superstars like John Cena and Kane.
During this week's WWE Weekly 5, I will look back on some of Vince McMahon and WWE's most unsuccessful attempts to expand their brand.
WWE Niagara Falls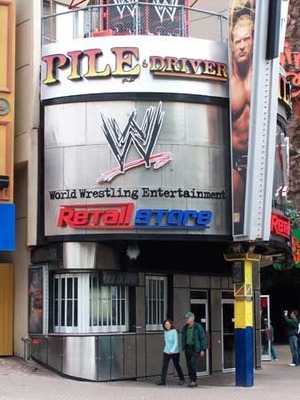 Photo: accessniagara.com
Something not all fans may realize was WWE had a retail establishment right by Niagara Falls.
It was a part of an entertainment complex and featured numerous different things for fans to do.
There was a ride called The Piledriver, which was similar to the Giant Drop ride at Six Flags.
The retail store sold WWE merchandise and often featured superstars signing autographs.
Televisions displayed WWE PPV events and other WWE videos for fans to keep themselves entertained, while other parts of the store featured video games for fans to play as well as interactive consoles.
The closing in March of 2011 did not see all WWE merchandise scrapped, as the store now standing there still sells WWE merchandise in one section.
WWF New York/The World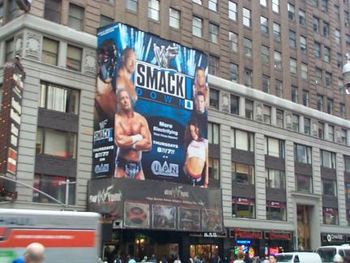 Phot: wwe.com
This was a night club owned by WWE in Times Square.
It was decorated in a WWE theme and featured a gift shop selling WWE merchandise.
The complex was open from 1999-2003 and often hosted special events where wrestlers would appear and sign autographs.
The main attraction was that they showed PPV events and all TV shows WWE produced and charged a small fee at the door which was much lower than the cost of buying the PPV at home.
Some fans may remember during the Invasion angle that Kanyon tried to take over the club on Raw and rename it The Alliance. It was a storyline which was ditched the following week.
It was also featured in many early WWE videos games as a setting for matches and videos.
Linda McMahon closed the club in 2003 after deciding WWE needed to focus more on global expansion.
WWE Fan Nation/Universe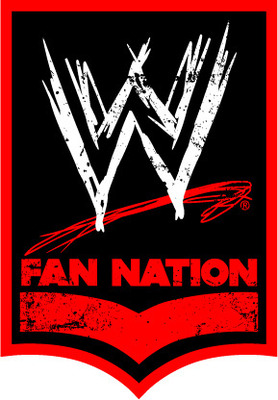 Photo: wwe.com
Before all the fans of WWE were clumped together as the WWE Universe, that term actually represented a WWE online social network.
WWE launched the site in November of 2008 and offered features similar to MySpace and Facebook like blogging, sharing pics and chatting with friends.
Most notably was Matt Hardy's blog on the site, which was made before he used any Twitter or YouTube resources. He would often talk about life on the road, and it was a nice glance behind the scenes.
With more and more fan pages on FaceBook popping up, WWE decided to close the site in January of 2011 and focus on their own Facebook and Twitter profiles as well as encouraging Superstars to develop their own online images.
WBF World Bodybuilding Federation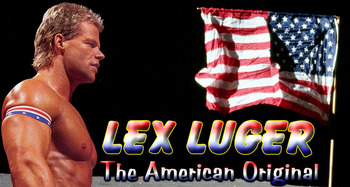 Photo: findwallpaper.info
One of Vince McMahon's earliest attempts at branching out was in 1990, when he started the WBF.
It is no secret that Vince has always favored the roided-out look, but this was just proof.
The federation closed in 1992 after little interest developed and poor PPV buy rates for their events.
Lex Luger was scheduled to compete in 1992, but he suffered an unfortunate motorcycle accident and could not compete.
Lou Ferigno was also scheduled to compete one year but eventually pulled out after negotiations with McMahon fell through.
The WBF was the biggest black mark on Vince's record for many years, until the last item on this list was put into action.
XFL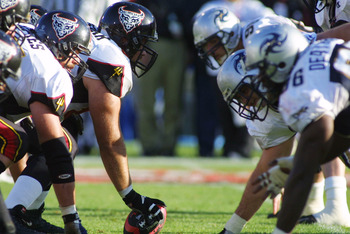 Scott Halleran/Getty Images
Oh, what fond memories wrestling fans have of the XFL's one and only season.
This is far and away Vince McMahon's biggest failure, but he would tell you differently.
The league consisted of only eight teams, which were all company-owned.
The teams consisted of a much lower number of players with much lower salaries than that of NFL players.
The games featured fewer rules, more scantily clad women and several backstage segments.
The two most notable names to come from the league were Ron Carpenter and Bobby Singh, who both won the XFL Championship as well as Super Bowl XXXIV with the St Louis Rams.
The league was noted for offering a $1 million prize to the championship-winning team to split between players.
WWE will often make fun of the failure of the XFL on their TV shows.
Keep Reading