Ranking Each NBA Team's Starting Center for 2012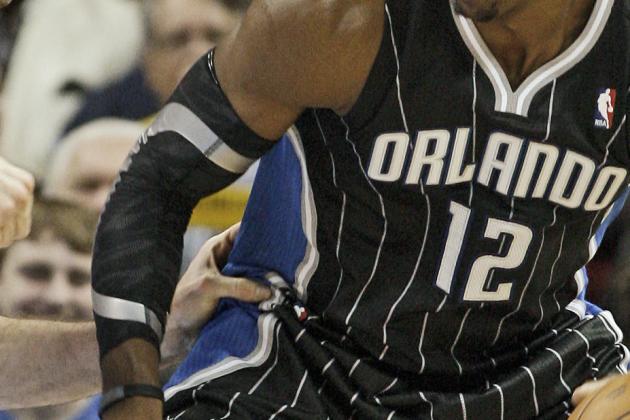 Brett Deering/Getty Images

Contrary to popular opinion, the center is the most important position on a basketball team. They set the tone of the game more than any other player. Teams that are lucky enough to have a great one are immediate contenders, and I've ranked them 30 through one.
No player contributes to more areas of the box score than the center. He scores (high percentage, nonetheless), rebounds and blocks. The very best centers also have good touch with passing.
Without further ado, I give you the early-season rankings of each team's starting center.
Begin Slideshow

»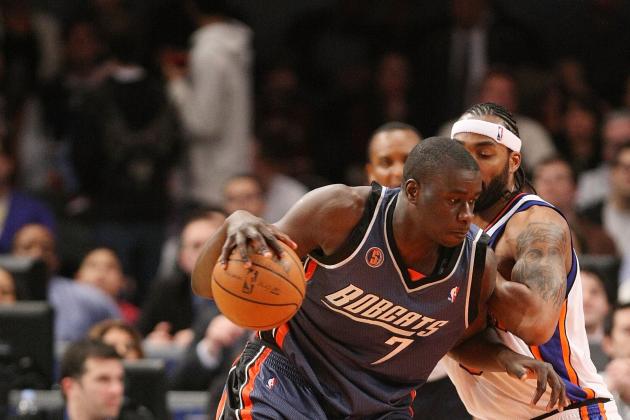 Nick Laham/Getty Images

DeSagana Diop is the starting center in title only. He starts every game, plays for around 14 minutes and is done.
The Charlotte Bobcats, though, are more impressive than I anticipated.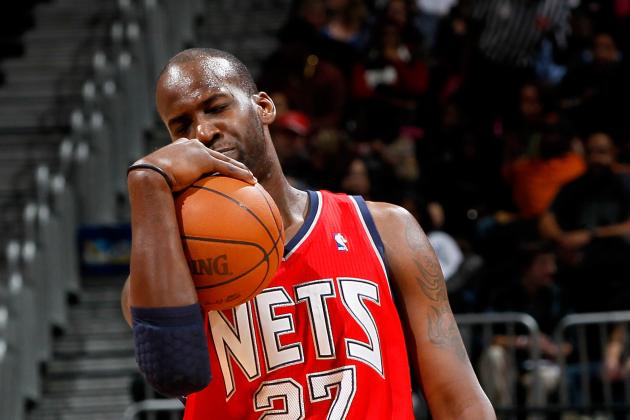 Kevin C. Cox/Getty Images

Johan Petro has been thrust into the starting spot for the New Jersey Nets because of Brook Lopez's broken foot.
He's doing all he can, but Kris Humphries is sucking up all the rebounds after his new lease on life.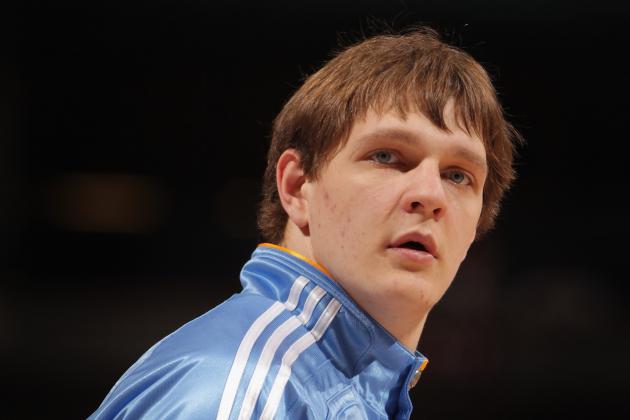 Doug Pensinger/Getty Images

This dude almost hung up the Carmelo Anthony-to-New York trade. Luckily for the Denver Nuggets, he didn't.
Four points and 3.5 rebounds per game later, we can all laugh about that.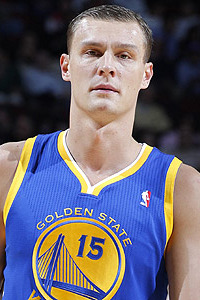 The last of the Terribles (as I've named them) is Golden State's Andris Biedrins. He's a decent center, but he's been awful this year.
That hair is amazing, though.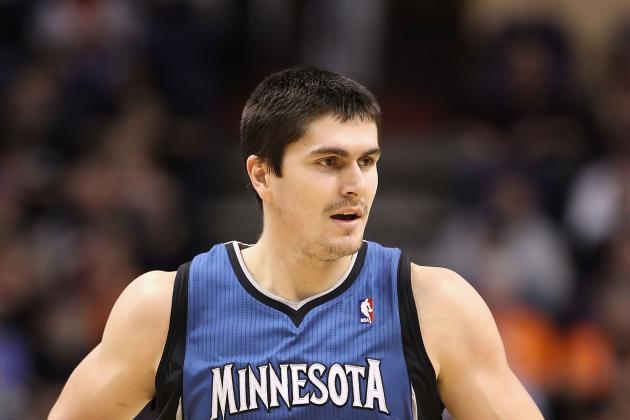 Christian Petersen/Getty Images

What happened to Darko Milicic? He was drafted before Carmelo Anthony, Dwyane Wade and Chris Bosh, so he at least used to be good, right?
No. No, he didn't. Now he's wasting away with the Minnesota Timberwolves.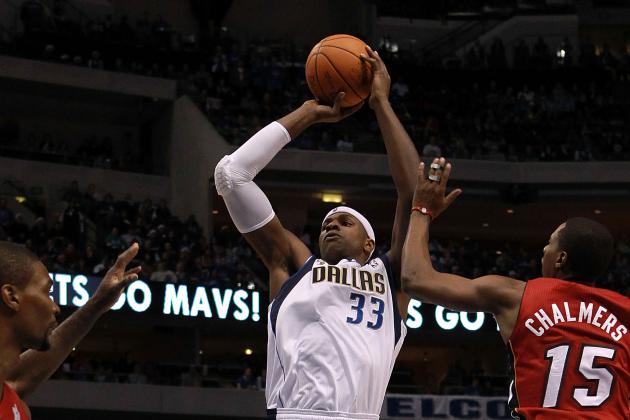 Ronald Martinez/Getty Images

Replacing Tyson Chandler for the defending champion Dallas Mavericks starting lineup isn't an easy task, but Brendan Haywood is doing okay.
If he can find a semblance of his former Washington self, he'll be even better.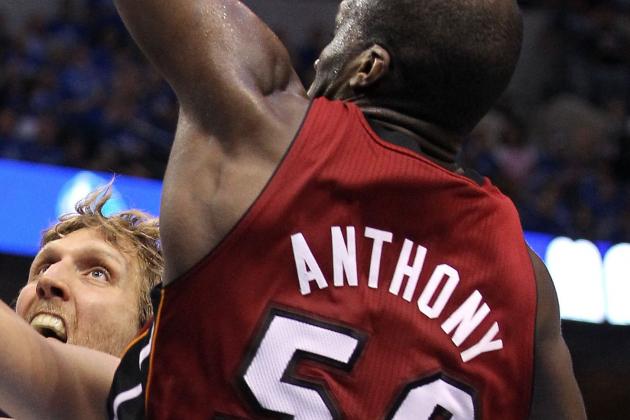 Ronald Martinez/Getty Images

If Joel Anthony were any better than he is, they Miami Heat would have to trade him because it's the Big Three, not Four.
Luckily, they won't have to worry about it since Anthony is, at best, average.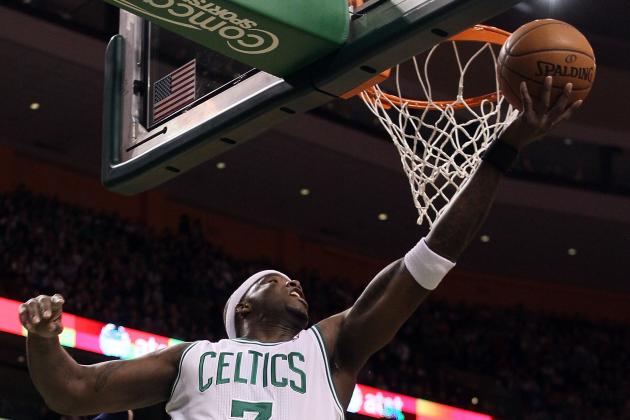 Elsa/Getty Images

The Boston Celtics aren't asking Jermaine O'Neal to be the star he was with Indiana, and he has delivered.
The 33-year-old is a placeholder until the Celtics figure out something else for next year and beyond.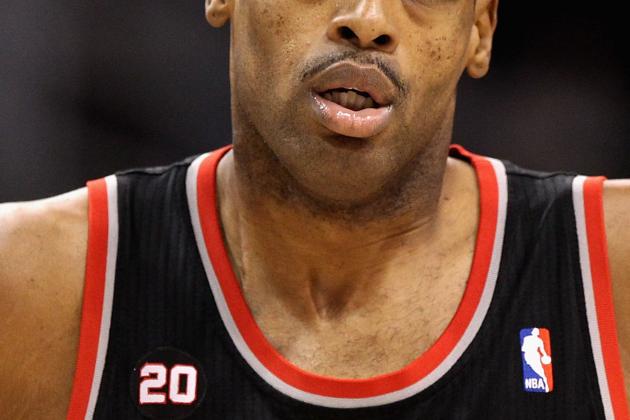 Christian Petersen/Getty Images

Man, I respect Marcus Camby. At 37, he is one of the oldest players in the NBA, but he still plays and contributes 24 minutes per game.
His points are way down, but Camby is averaging 8.7 rebounds and 1.2 blocks per game.
Show 'em how it's done, old man.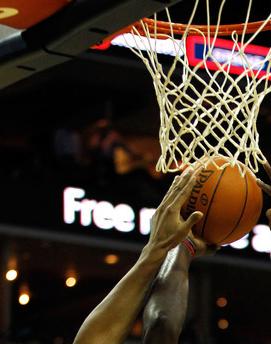 Samuel Dalembert has been neither good nor bad early on this 2011-12 season.
With the recent emergence of Houston Rockets point guard Kyle Lowry, Dalembert may have more scoring opportunities in the near future.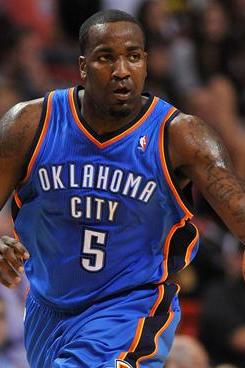 Is it just me, or does Kendrick Perkins seem to massively underachieve every year? Maybe my expectations are too high.
The Oklahoma City Thunder hardly need him to score a lot, so he's done a good job manning the middle.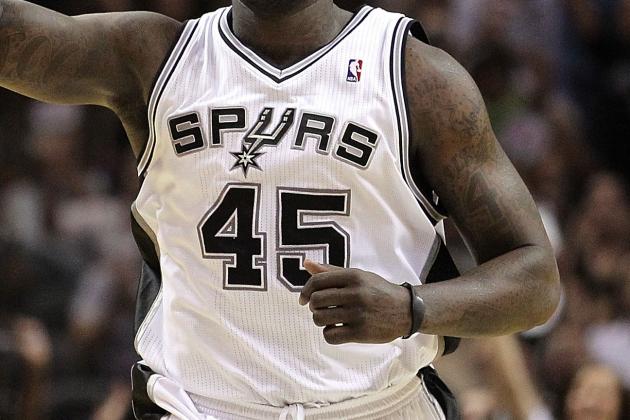 Ronald Martinez/Getty Images

The vastly undersized DeJuan Blair (6'7") is a bull underneath the basket.
He has 10 points to go along with six rebounds for the San Antonio Spurs this year.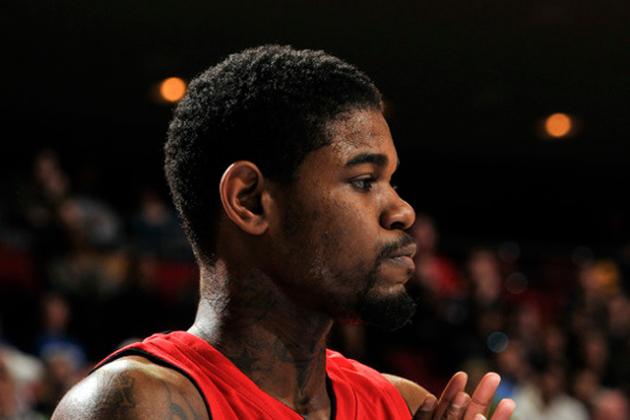 Playing out of position, Toronto Raptors starting center Amir Johnson has performed admirably.
The 6'9" power forward/center is very athletic and can get hot for four- to five-game stretches.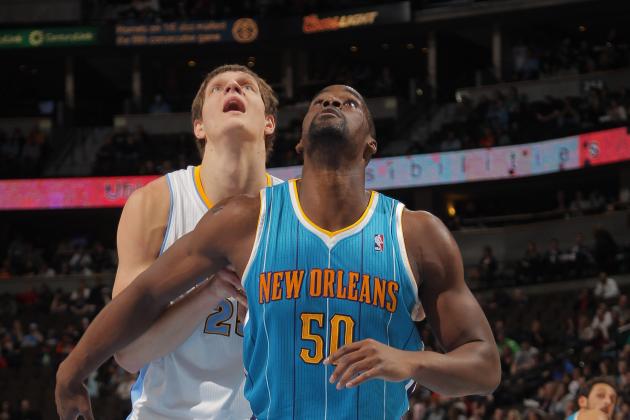 Doug Pensinger/Getty Images

Emeka Okafor has steadily gotten worse over his seven-year career. He started as the Rookie of the Year in 2005, but now is a marginal center at best.
With Carl Landry producing quite well off the bench, Okafor might find himself losing minutes with the New Orleans Hornets.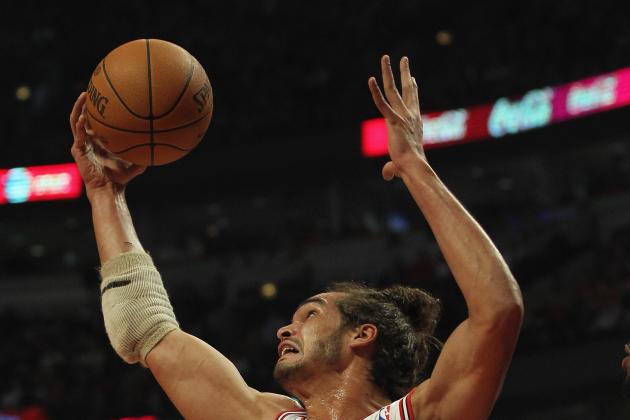 Jonathan Daniel/Getty Images

Joakim Noah has no business being ranked in the middle of the pack of starting centers, but the numbers don't lie.
With only seven points, seven rebounds and one block per game thus far, Noah needs to step it up now if the Chicago Bulls hope to continue their hot start.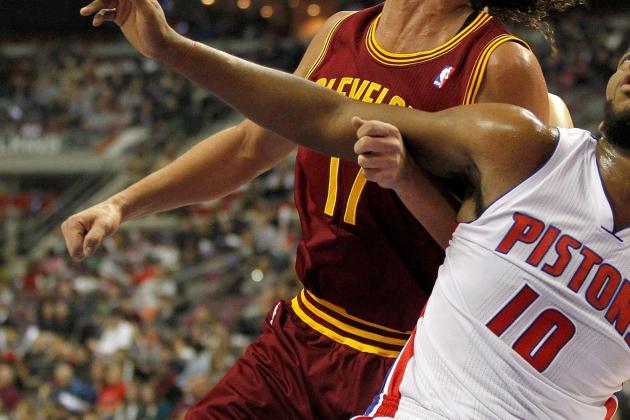 Gregory Shamus/Getty Images

The Cleveland Cavaliers center is really underrated.
Anderson Varejao has steadily improved each year and he's nearly averaging a double-double this year.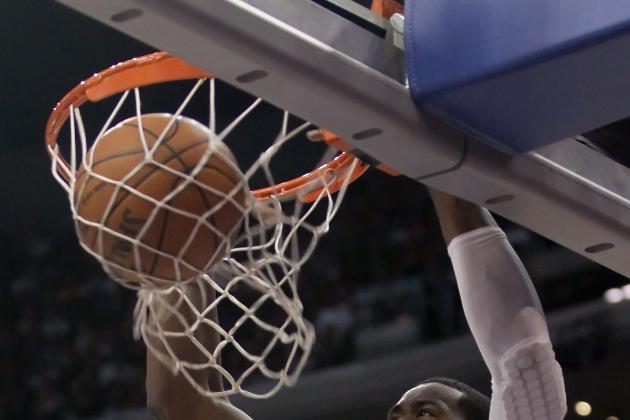 Jeff Gross/Getty Images

DeAndre Jordan is one the NBA's most athletic centers, and that's now on full display with the Los Angeles Clippers' retooled lineup.
He leads the league in blocks and already has six- and eight-block explosions this season.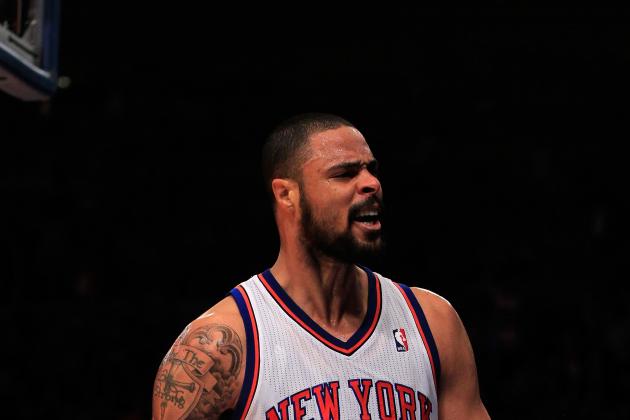 Chris Trotman/Getty Images

Tyson Chandler is following up a championship season in Dallas with a solid start with the New York Knicks.
Eleven points and nine rebounds per game will take them far into the playoffs.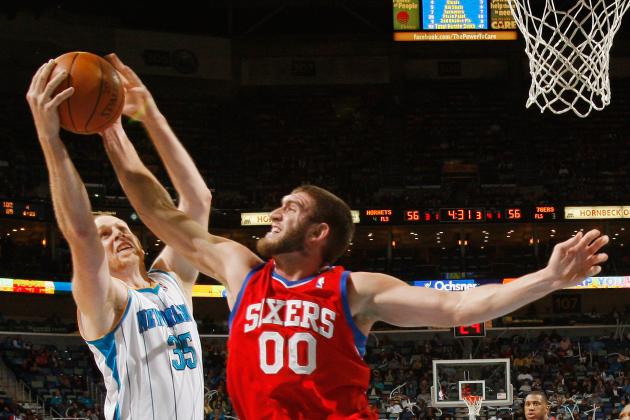 Chris Graythen/Getty Images

After four so-so years in the NBA, Spencer Hawes is finally showing why he was the 10th overall pick in the 2007 draft.
If he can continue at this pace, the Philadelphia 76ers stole him from Sacramento in their trade last year: Samuel Dalembert for Spencer Hawes and Andres Nocioni.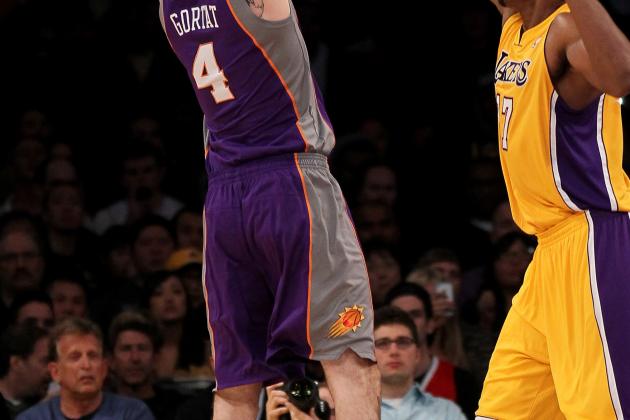 Stephen Dunn/Getty Images

A change of scenery did a lot of good for Phoenix Suns center Marcin Gortat.
Whether it's a fresh start or the insane passing abilities of Steve Nash that's gotten Gortat going, you can't deny 13 points, seven rebounds (I expect that to increase) and 1.5 blocks per game.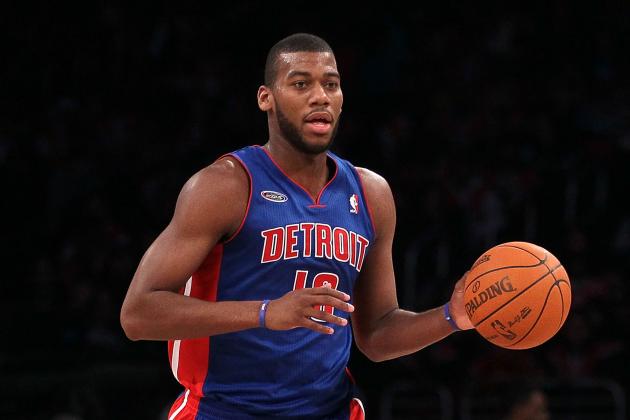 Jeff Gross/Getty Images

In just his second year, Greg Monroe is showing himself to be a legitimate center in the NBA.
I expect the Detroit Pistons to begin building a contender around Brandon Knight and him.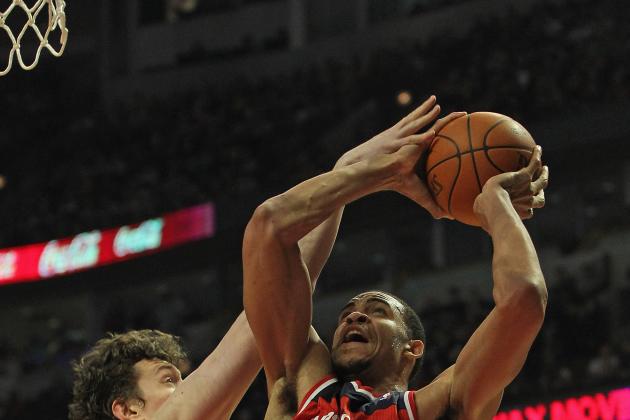 Jonathan Daniel/Getty Images

I've talked a lot about athletic centers in the NBA. The most athletic of them all is the Washington Wizards' JaVale McGee.
McGee is a tremendous leaper, helping him compile rebounds and blocks. At just 23 years old, expect even bigger things to come.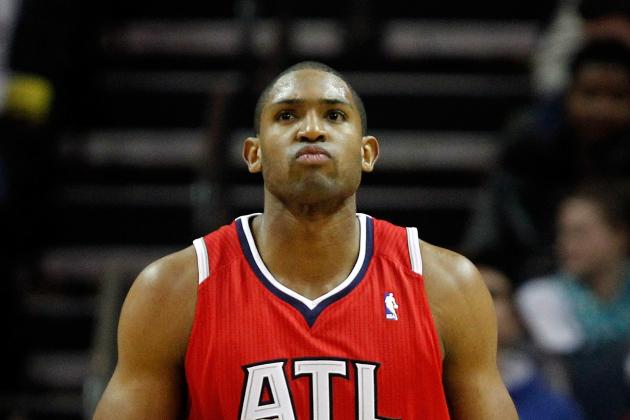 Streeter Lecka/Getty Images

While his rebound totals are a little off his typical pace (seven instead of nine), Al Horford is still putting him his typical very good season.
You can track the improvement of the Atlanta Hawks with the career of Horford.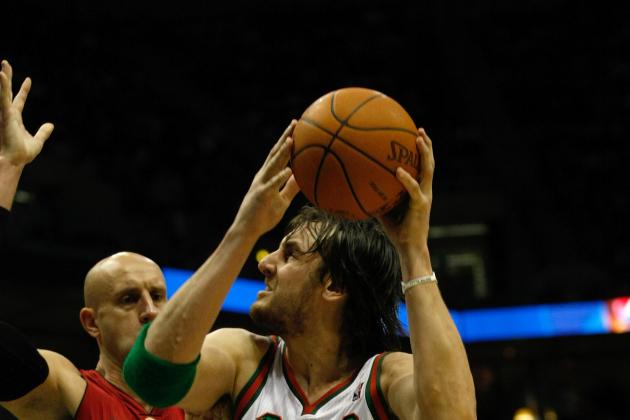 Scott Boehm/Getty Images

The issue with the Milwaukee Bucks center Andrew Bogut has been injuries.
When healthy, he is one of the game's top centers. Right now, he's healthy with 14 points, 10 rebounds and 1.6 blocks per game.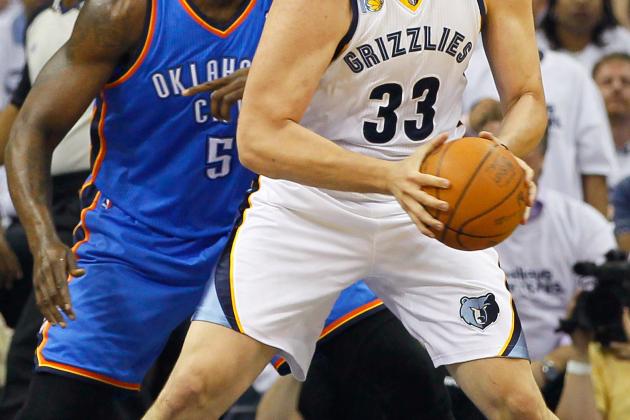 Kevin C. Cox/Getty Images

After re-signing with the Memphis Grizzlies, Marc Gasol has done his best to fulfill his contract.
Carrying the load for the injured Zach Randolph, he has been fantastic in the early going.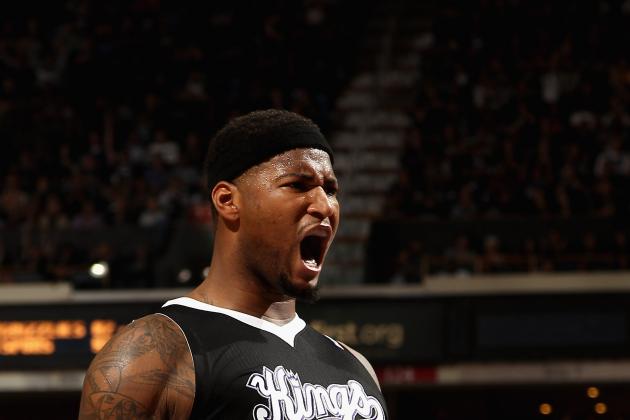 Ezra Shaw/Getty Images

Apparently all DeMarcus Cousins needed to excel was a new coach for the Sacramento Kings.
Since Keith Smart was inserted as the interim head coach, Cousins has averaged 18 points, 13.5 rebounds and 1.8 blocks per game.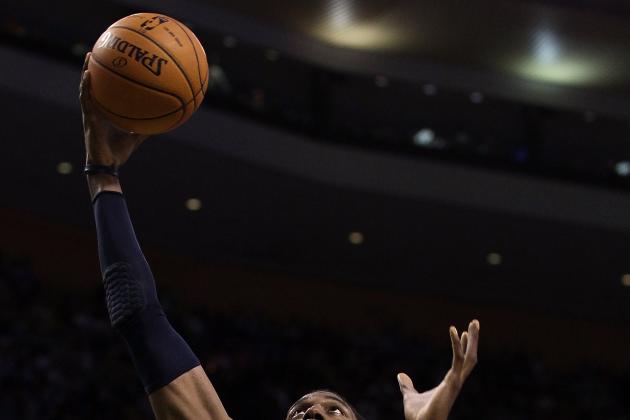 Elsa/Getty Images

I'm a huge fan of the Indiana Pacers and their center Roy Hibbert. He's on the verge of a breakout into stardom.
With such a dearth of true centers in the NBA, Hibbert's 7'2" leaves no doubt that that's exactly what he is. Finally, he's averaging 10 rebounds per game, like he should.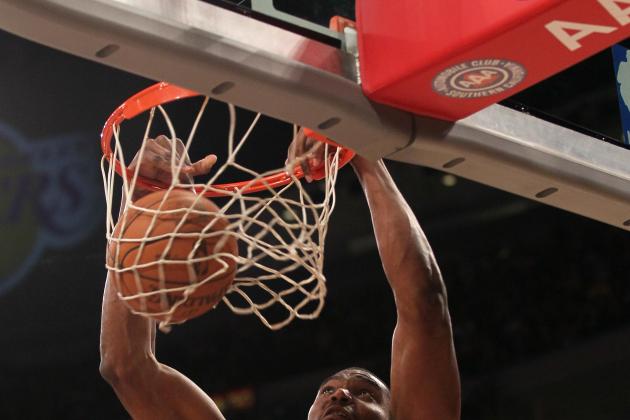 Stephen Dunn/Getty Images

Off to a terrific start, Andrew Bynum is coming into his own with the Los Angeles Lakers.
Until he proves he can stay healthy (completed only one season out of six), he remains a little low on the rankings.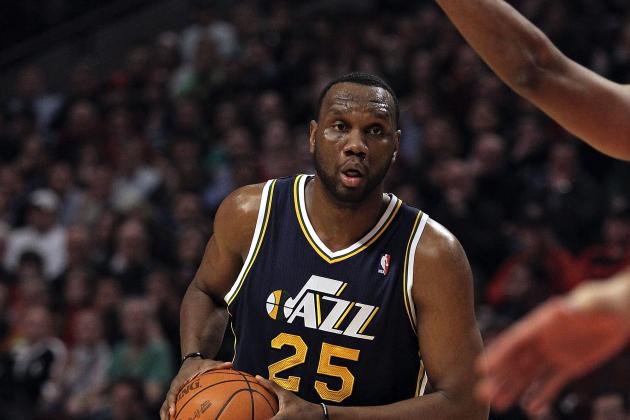 Jonathan Daniel/Getty Images

You don't hear a lot about Al Jefferson because he played with Minnesota before being traded to the Utah Jazz.
But his 19 points, nine rebounds and nearly two blocks per game are hard to ignore. Jefferson is a stud center.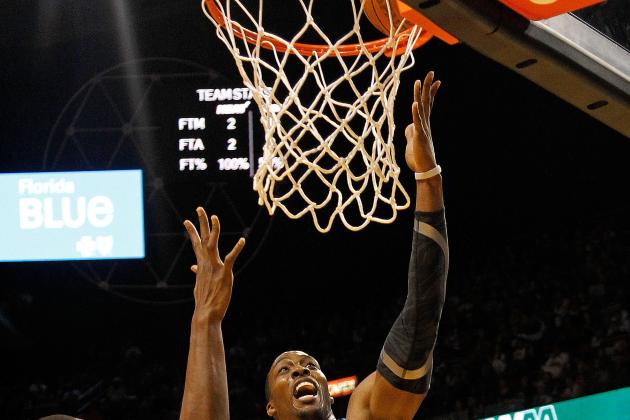 Mike Ehrmann/Getty Images

Was there any question about who the top center in the game was? Dwight Howard makes the Orlando Magic a viable contender in the East every year.
Not only is he the NBA's best starting center, he is the game's most dominant player.
(Also, his shoulders are the size of Texas.)