30 Bold MMA Predictions for 2012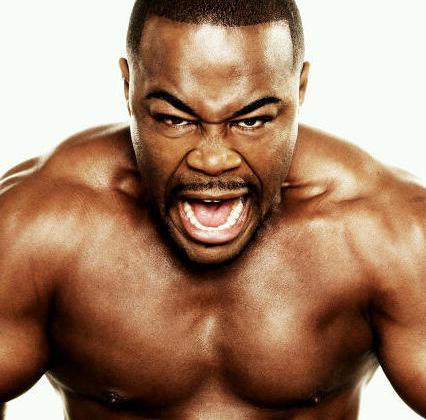 Already a few steps into the new year, we begin to look back on one of the greatest years in MMA history.
2011 provided fans with spectacular fights, amazing finishes and grueling decisions.
As we continue into 2012, MMA fans' expectations will continue to grow along with the sport's popularity.
As expected, 2012 has potential to be the biggest year of all time for MMA, as organizations like the UFC are rapidly approaching the mainstream.
The following slides display 30 bold predictions for MMA in 2012.
Let's take a look.
Begin Slideshow

»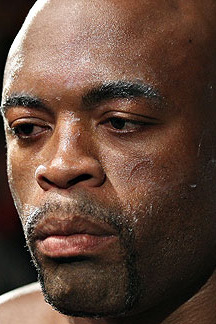 As we know, Anderson Silva has been out of the Octagon for quite some time due to an injury he endured leading up to and during his bout with Yushin Okami at UFC 134.
While Silva is set to return at some point in 2012, fans shouldn't expect "The Spider" to be the fighter he once was.
Especially if he's going to be squaring off with Chael Sonnen.
Silva will fall in the new year.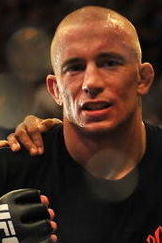 Georges St-Pierre is currently in the roughest stretch of his MMA career, as he's suffered a series of injuries that have prevented him from fighting inside the Octagon.
St-Pierre is currently battling an ACL injury that will sideline him until at least the midpoint of 2012.
However, with the severity of his injury, it wouldn't be shocking news to hear St-Pierre won't fight again until 2013.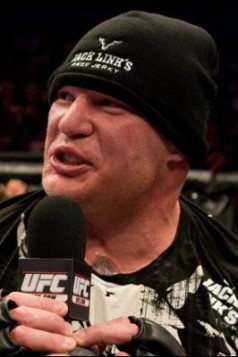 Following his knockout defeat to Alistair Overeem at UFC 141, Brock Lesnar shocked the world by announcing his retirement.
Since then, there has been active speculation that Lesnar would be taking his talents back to the WWE for good.
But fans shouldn't be surprised if his love for the sport of MMA becomes too much for Lesnar to handle.
Similar to Randy Couture, it's likely we could see Lesnar back in action at some point in 2012.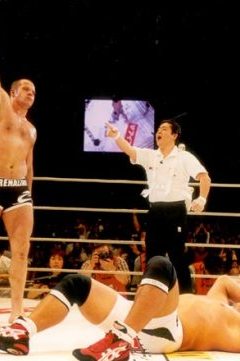 Say what you will about the collapse of Fedor Emelianenko.
But Fedor has since bounced back from his three consecutive defeats with victories over Jeff Monson and Satoshi Ishii.
It's likely Fedor is beginning to get back to the dangerous fighter we once knew.
Only time will tell.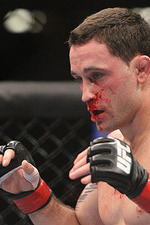 Frankie Edgar is arguably the toughest fighter in the UFC today, as he's used his heart and will to succeed to override his weaknesses.
However, your heart will only get you so far, especially in the UFC.
Edgar will be taking on an extremely strong opponent in Benson Henderson at UFC 144, which could be the last time we see Edgar with gold wrapped around his waist.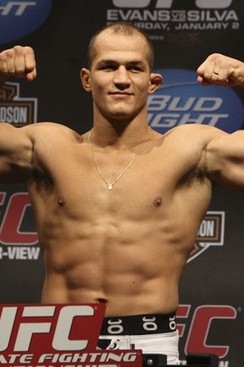 There was a great deal of hype revolving around the UFC debut of Alistair Overeem when he took the Octagon to take on Brock Lesnar at UFC 141.
To his credit, Overeem lived up to the hype with a first-round knockout victory over the former WWE superstar.
However, Overeem will face the toughest opponent of his career when he meets Junior dos Santos in 2012.
This time, it'll be dos Santos who reigns supreme.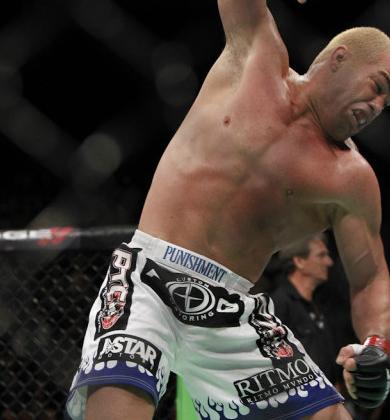 Many have questioned whether or not Tito Ortiz should step away from the sport of MMA, as his career has taken a significant dip south.
With one more fight remaining on his contract, many believe it will be the last fight of Ortiz's career.
However, what if Ortiz wins in impressive fashion and finishes his opponent?
Will Ortiz believe he still has more in the tank?
Ortiz is a manipulator and could talk Dana White into giving him one more contract.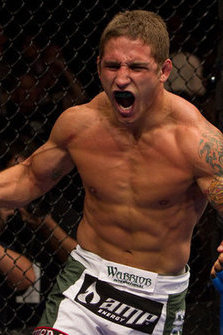 Chad Mendes will be taking on the toughest opponent of his career when he meets Jose Aldo at UFC 142 in Rio de Janeiro, Brazil.
Aldo hasn't lost in any WEC or UFC bouts up until this point in his career.
But Mendes' wrestling is something Aldo has never seen before, as he has the tendency to overpower his opponent on the ground.
If Aldo can't defend against the takedown, his title may be switching shoulders.
Joseph Benavidez will take part in a four-man flyweight tournament to declare the new 125-pound champion in the UFC.
While competition will surely be rigorous, Benavidez is the most complete fighter in his newly added division.
Benavidez will wear UFC gold in 2012.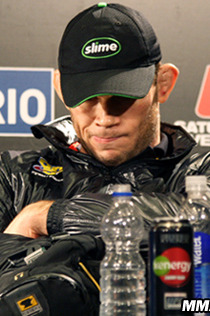 At one point in his career, Forrest Griffin was considered one of the best 205-pound fighters in the world.
Griffin even held the UFC light heavyweight title for a short while.
Since then, though, Griffin's career has taken a turn for the worse, as it appears he's losing his love for the sport.
It shouldn't come as a surprise to see Griffin hang up the gloves for good in 2012.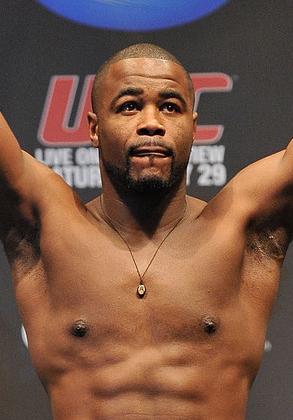 Phil Davis is slated to take on Rashad Evans at UFC on FOX II.
While much of the talk has revolved around Davis' wrestling skills, many are forgetting Evans is a former Division I wrestler himself.
So, not so fast.
Evans is a former UFC champion for a reason and will prove that when he takes the Octagon on national television.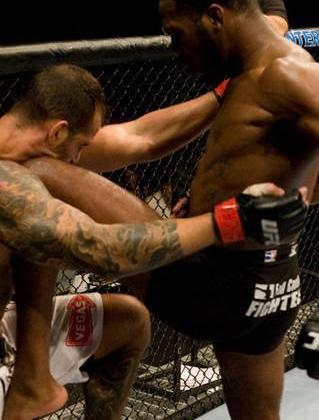 Jon Jones recently stated that he'd like to fight four times in the new year.
However, it's very rare for a champion to fight four or more times throughout a 12-month span.
If anyone can do it, though, it's "Bones" Jones.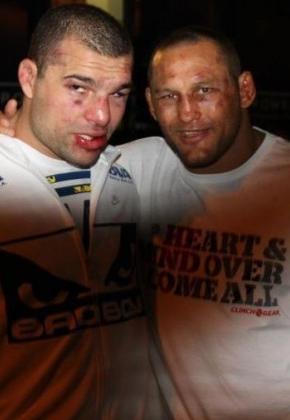 Dan Henderson met Mauricio "Shogun" Rua at just another fight at UFC 139.
At least it was supposed to be.
At the end of the night, both Henderson and Rua awaited a judges' decision for arguably the greatest fight the sport of MMA has ever seen.
Following their historical bout came immediate talk of a rematch.
Well, 2012 may just hold that rematch.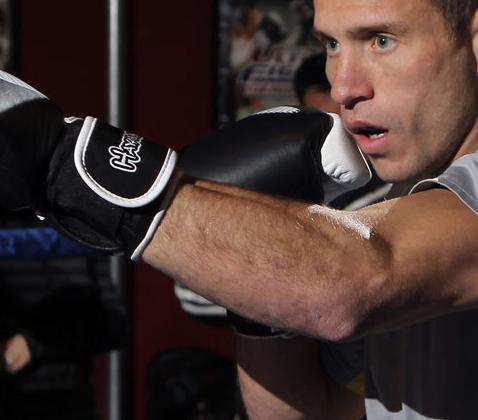 Donald Cerrone has high expectations leading up to his co-main event bout with Nate Diaz at UFC 141.
However, "The Cowboy" lacked explosiveness, as he demonstrated one of the more disappointing performances of his career.
With 2012 being a fresh start, expect Cerrone to shine in the new year and make another run towards the top of the lightweight division.
Cerrone won't lose in 2012.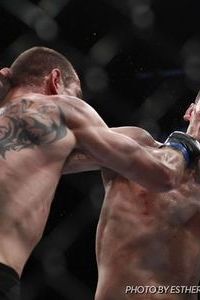 Nate Diaz had an awful lot of bark leading up to his bout with Donald Cerrone at UFC 141.
To his credit, the outspoken Diaz backed up his words with a unanimous decision victory over Cerrone.
But Diaz has yet to face the meat of the lightweight division, as it's likely he could face the likes of Frankie Edgar, Benson Henderson and Gray Maynard in the new year.
Things might be not such smooth sailin' for Stockton's finest.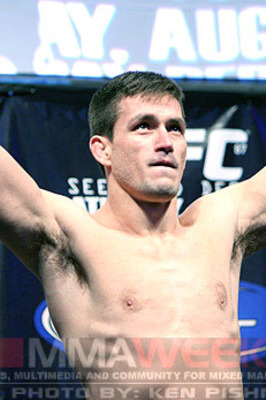 Michael Bisping will enter the Octagon to take on Demian Maia at UFC on FOX II, which will be aired on national television on January 28th.
Bisping will be the heavy favorite heading into his bout, but fans shouldn't count out Maia.
Maia has established himself as one of the best submission artists in the UFC and has the conditioning to go the distance with Bisping.
Maia will reign supreme in front of the world.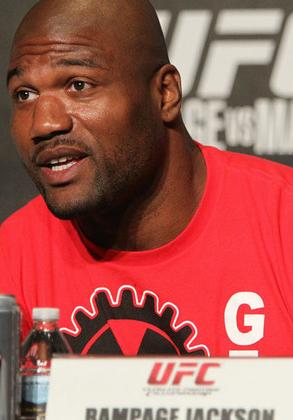 Quinton "Rampage" Jackson and Muhammed "King Mo" Lawal have had their fair share of words for each other over the past several weeks.
With things heating up more than ever, it's time for the UFC to bring Lawal over to the highest level of MMA.
Jackson vs. Lawal has potential to be one of the best sellers of 2012.
It's very likely this light heavyweight showdown will occur.
Jason "Mayhem" Miller put a lot of hype into his bout with Michael Bisping at The Ultimate Fighter 14 Finale.
Unfortunately for his fans, Miller didn't live up to expectations and was on the receiving end of one of the worst one-sided affairs we have ever seen.
If Miller falls again in 2012, it's likely it could be his last straw in the UFC.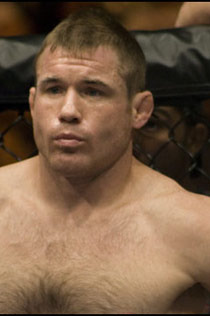 For some reason or another, Matt Hughes remains an active fighter in the UFC despite not having won a fight in over a year.
Hughes has lost two consecutive bouts and hasn't defeated a legitimate welterweight opponent since 2009.
Dana White will give Hughes at least one more opportunity to get his career back on track before either cutting him loose or forcing him into retirement.
With all he's accomplished in his career, it'd only be right to see Hughes hang it up on his own.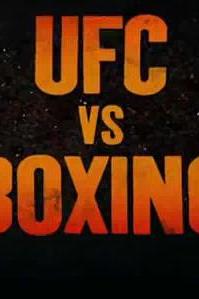 Since MMA was first established years and years ago, it's feuded with the sport of boxing.
However, with the emergence of the UFC, boxing has taken its fair share of bumps and bruises.
Not only does MMA provide a variety of entertainment, but it also has the mainstream names to offer its fans.
While boxing certainly has Floyd Mayweather Jr. and Manny Pacquiao, it can't stay up to speed with the variety that MMA brings to the table.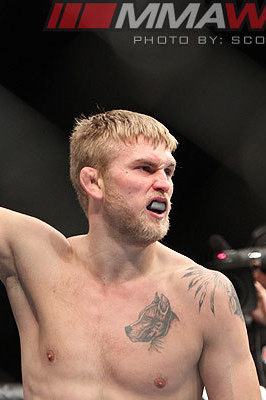 Alexander Gustafsson is one of the most promising up-and-coming fighters in the UFC today, as he's posted an impressive 5-1 record, winning in his last four outings.
However, it's Gustafsson's ability to finish a fight that's caught the attention of many.
Gustafsson is set to take on Antonio Rogerio Nogueira in his home country of Sweden in 2012, which will only be the beginning of an undefeated year for the "The Mauler."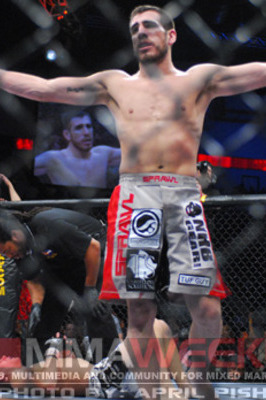 After making the transition to the featherweight division, Kenny Florian endured a series of injuries that have ultimately prevented him from taking the Octagon as of late.
Florian will now be making the transition back to the lightweight division with hopes of getting his career back on the right path.
Florian still has all the ingredients and the skill set to make one last run towards a UFC championship before he calls it quits in an exceptional career.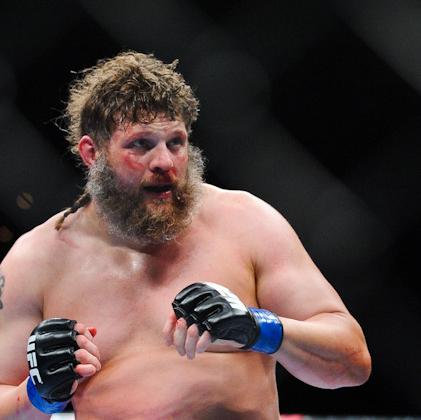 Not only did Roy Nelson look impressive in his knockout victory over Mirko "Cro Cop" Filipovic at UFC 136, but he looked like a brand new fighter too.
Through secret ninja training, Nelson was able to shed eight pounds and pack on solid muscle.
As Nelson prepares for his showdown with Fabricio Werdum at UFC 143, fans can expect to see an even trimmer "Big Country."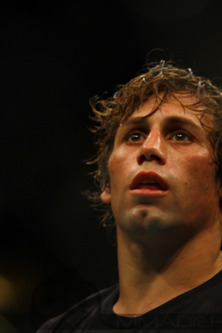 After a dominating performance over Brian Bowles at UFC 139, Urijah Faber earned himself a title shot against current bantamweight champion Dominick Cruz.
Faber and Cruz currently hold a split series, as Faber defeated Cruz at WEC 26, while the champion got his revenge in a decision victory at UFC 132.
The two are set to take on each other at some point in 2012, and it will be Faber who reigns supreme in their grudge match.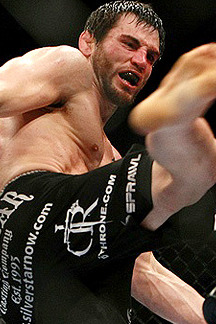 The world couldn't believe their eyes when they saw Jon Fitch fall to the floor in an eye-opening 12 seconds at UFC 141.
Fitch was defeated by Johny Hendricks, which was his first loss since UFC 87.
With the loss behind him, Fitch can now fight with nothing to lose.
A loss could have been the best thing that's happened to Fitch, as his main focus can be on finishing fights and moving back up the welterweight ladder.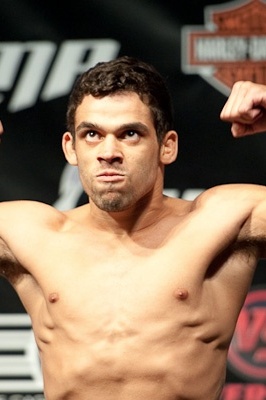 It's rare that a fighter can display a résumé similar to that of Renan Barao and still go somewhat unnoticed.
For those of you who don't know Barao, he's a bantamweight who's gone 28 consecutive bouts without a single defeat.
Barao is set to take on Scott Jorgensen in the beginning of February, which could ultimately solidify his shot at either Dominick Cruz or Urijah Faber.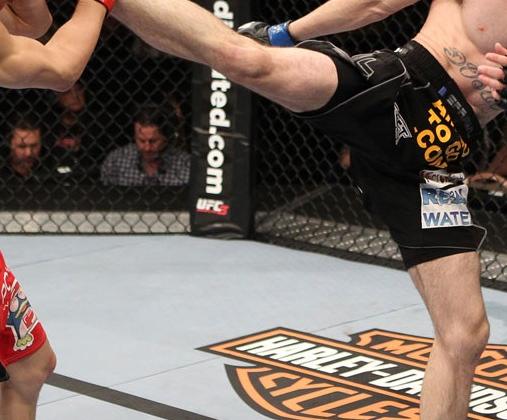 Hatsu Hioki received an unbelievable amount of hype leading up to his showdown with George Roop at UFC 137.
While Hioki may have escaped with a split decision victory, many believe he didn't even win the fight.
Hioki is also believed to be the third-best featherweight in the world.
Fans are sadly mistaken, and Hioki will prove he's not worth the praise when he squares off in 2012.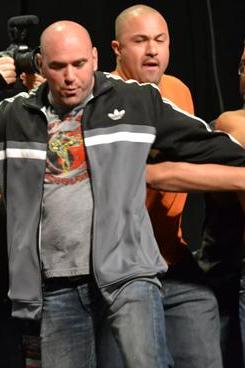 BJ Penn entered the Octagon at UFC 137 with hopes of defeating the very outspoken Nick Diaz.
"The Prodigy" had dominated the opening round but failed to finish as Diaz took home a unanimous decision victory.
Following their fight came talk of a rematch, as Penn isn't thrilled with Diaz and wants a second shot at his fellow welterweight.
Depending on how things go with Diaz's matchup against Carlos Condit at UFC 143, it's likely we could see Penn back in the Octagon fighting for revenge.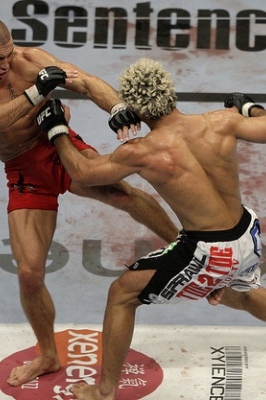 Josh Koscheck is one of the best fighters in the UFC's welterweight division.
Unfortunately for Koscheck, he's been caught in the middle of the pack, which ultimately means it could be quite some time until he receives his shot at gold.
As a result, there's a great chance we could see Koscheck make the transition to the middleweight division, giving him a fresh start to things.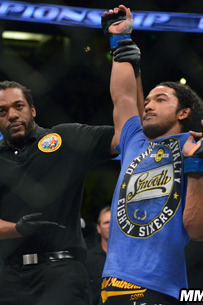 Benson Henderson will be fighting for the chance to be declared the newest UFC champion when he takes on Frankie Edgar at UFC 144 in Japan.
Henderson's strength, conditioning and well-rounded skill set is just the right ingredient for an Edgar upset in 2012.
If Henderson can knock off Edgar, it could be a while until he gets dethroned.
Henderson will remain the lightweight champion all year long.
For additional information, follow Garrett Derr on Twitter.