Broncos vs. Patriots: Tom Brady Needs Playoff Win More Than Tim Tebow
January 12, 2012

Doug Pensinger/Getty Images
Many eyes will be on Tim Tebow as the most anticipated playoff matchup of the weekend takes place, but the truth of the matter is, there is way more pressure on Tom Brady to win on Saturday night. 
Few expected it to be the Denver Broncos battling the New England Patriots in the AFC divisional round game, but thanks to some late-game heroics by Tebow again, Denver advanced. 
Tebow has been scrutinized all season long, but he's done a superb job leading the Broncos this far. He needs a victory too, but should Brady fail, it will do much more damage to his legacy.  
Having already beaten Denver this year, the Patriots are expected to have little trouble against the Broncos. 
However, it's a playoff game, so Denver will be pumped up and should play better than the first time around. This means Brady has be on the top of his game, because a loss against Tebow would be devastating. 
Recent Failures 
Brady hasn't won a playoff game since beating the San Diego Chargers in the AFC Championship game for the 2007 season. The Patriots went on to lose the Super Bowl to the New York Giants, ruining their hopes of a perfect record. 
Since they've lost the last two playoff games they've been in, there is an immense amount of pressure for Brady and company to finally see some postseason success. 
The fact that he's up against the league's most talked about player only makes matters worse. Brady has to show he's still a truly elite quarterback, but a loss against the Broncos would drop him in the overall rankings of today's top quarterbacks. 
He may have the Super Bowl rings, but it's been too long since Brady has really shone in the postseason, which is why he desperately needs a win on Saturday.
Tebow's Done Enough 
Few people believed Tebow would find any success as an NFL quarterback, but here he is in the second round of the playoffs. 
While he'll always face criticism for his style of play, Tebow has shown that he can win in the NFL, and that's what matters most.
Sure, he's had some terrible games, but not many quarterbacks get the opportunity to lead their team to playoff victories so early in their career.
And as Michael Signora points out, the Broncos QB has been clutch time and time again, proving that he is here to stay in the NFL.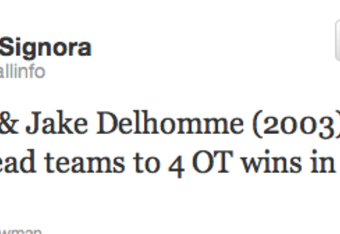 Tebow doesn't need this win for his legacy. Of course it would be great for him, but a loss isn't going to be the end of Tebow.
It wouldn't be the end of Brady either, but it would certainly raises questions as to whether or not Brady has fallen off.
That, along with the fact Tebow has plenty of other chances to lead the Broncos to postseason wins, is why Brady needs this win more than Tebow. 
At the age of 34, Brady is taking a backseat in the public eye because of guys like Tebow, Aaron Rodgers and Drew Brees. An impressive win on Saturday night would show everyone that Brady still has the clutch gene. 
Prediction 
In Week 15, the Patriots thrashed the Broncos 41-23, but this weekend will be different.
It's going to be a closer game, but in the end, Brady will prevail. He knows how much negative attention another playoff loss would bring him, and because it's against Tebow, it would intensify it so much more. 
With the help of Wes Welker and Rob Gronkowski, Brady will lift the Patriots over the Broncos and into the AFC Championship game.