2012 NFL Draft: Robert Griffin III and Underclassmen with Brightest NFL Futures
January 12, 2012

Ronald Martinez/Getty Images
Yes, Andrew Luck technically is an underclassmen.
No, I'm not going to include him on this list. It just seems like a cheap thing to do.
However, if you are wondering which underclassmen will be stars in the NFL, look no further, for you have come to the right place.
Robert Griffin III, QB, Baylor

I always have concerns about mobile quarterbacks like Griffin, namely surrounding their durability. After watching Michael Vick for the past two seasons, you realize how unsustainable asking your quarterback to also be a running back can be.
However, while Griffin isn't as big as a Cam Newton or Tim Tebow, he is already a more polished passer. He completed 72.4 percent of his passes this year, throwing for 4293 yards, 37 touchdowns and only six interceptions.
To me, Griffin projects as a faster version of Donovan McNabb in the NFL. He's a high-character guy that will look to beat teams in the pocket, but will give them headaches with his ability to scramble for long gains.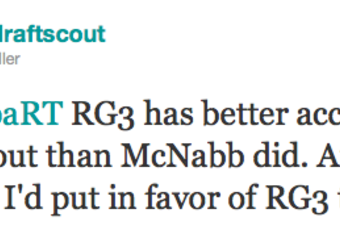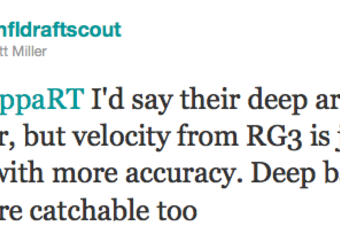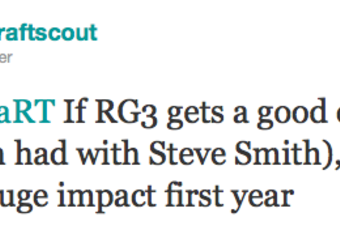 He might end up being even better than McNabb. He's going to be fun to watch.
Matt Kalil, OT, USC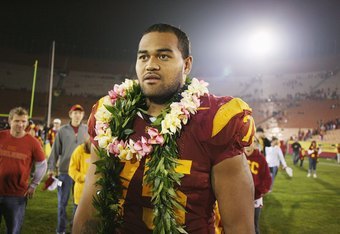 Jeff Golden/Getty Images
Unless they trade out of the No. 2 pick, I expect the Rams to select the left tackle out of USC to protect Sam Bradford's blind side and go after a wide receiver in free agency.
You won't hear about Kalil a whole lot—talking about offensive lineman is sort of boring, isn't it?—but he'll be an anchor for this team's line over the next decade.
Alshon Jeffery, WR, South Carolina
I've said before that I think Justin Blackmon projects similarly to Michael Crabtree, which is my way of saying he'll be an average to above-average NFL receiver but never become a star.
However, I love Alshon Jeffery.
He might not have the top-end speed of a Calvin Johnson, but Larry Fitzgerald ran right around a 4.5 in his 40-yard-dash, so that doesn't concern me.
What's more, Jeffery is excellent at going up and getting the ball, which makes him at worst a solid possession receiver and excellent red-zone threat. At best, he'll be an elite receiver in the NFL.
Morris Claiborne, CB, LSU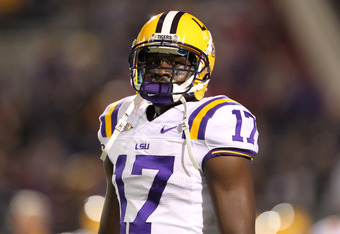 Joe Murphy/Getty Images
All you need to know about Claiborne is that there are people who think he'll be even better than his former teammate at LSU, Patrick Peterson, in the NFL.
His game is more polished and, despite being overshadowed by the hype surrounding Tyrann "The Honey Badger" Mathieu, he was the best corner in college football this season.
Trent Richardson, HB, Alabama
For my money, Richardson is as safe to project as an elite NFL running back as Adrian Peterson was back in 2007, and he doesn't have the same injury concerns.
He's agile, runs with excellent power and seems to shed tacklers as easy easily as a Playmate sheds clothes.
Much like a Playmate, he'll get paid because he does so.
Hit me up on the Twitter—it's the best way to spend the last year of existence.