NFL Playoff Predictions: Alex Smith and Sleepers Who Will Excel
January 12, 2012

Whitney Curtis/Getty Images
We already know all about Tom Brady, Ray Rice and Patrick Willis. Each has the potential to lead their team into the next round of the playoffs. However, we do not know too much about Alex Smith and the following underrated players who will be just as responsible for their team's success. 
It is why these players will be the deciding factor if their team's season continues. 
Baltimore Ravens Wide Receiver: Torrey Smith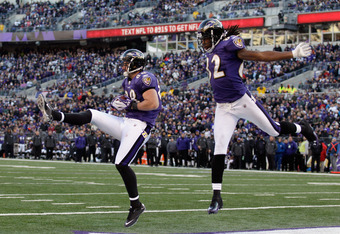 Rob Carr/Getty Images
Smith exploded onto the Ravens roster this year with a huge game in St. Louis in which he caught five passes for 152 yards and two touchdowns. Since that game, Smith has proven to be a very solid No. 2 receiver for the Ravens. 
To go along with being the Ravens' deep threat for quarterback Joe Flacco, Smith has come up with some clutch catches. For example, it was Smith's tough catch to win the game against the Steelers that helped the Ravens win the AFC North. 
In the Ravens' first game against the Texans, Smith had a good outing. He caught three catches for 84 yards. However, this time around, Smith should see his production level spike, with the Ravens' top receiver Anquan Boldin playing in his first game since knee surgery. 
New England Patriots Running Back: Stevan Ridley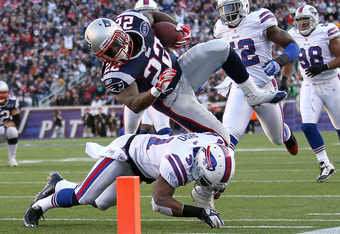 Jim Rogash/Getty Images
Ridley has come on strong in the final three weeks of the season. He has carried the bulk of the Patriots' rushing attempts and has been New England's hottest running back with 210 yards. 
Against the Broncos three weeks ago, Ridley was able to rip 65 rushing yards on only 11 attempts, which breaks down to 5.9 yards per carry.  
During the Wild Card Round, the Broncos gave up 121 rushing yards on 17 carries to Steelers backup running back Isaac Redman. Redman was able to torch the Broncos defense and average 7.1 yards per carry. His longest run went for 32 yards.  
This week, Ridley should be able to have the same success as he did in their first meeting. New England will be able to turn to Ridley to help open the passing game for Tom Brady
San Francisco 49ers Quarterback: Alex Smith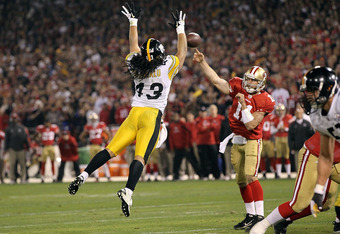 Karl Walter/Getty Images
Smith has come under an enormous amount of scrutiny in his first six years in San Francisco. However, he has seen his career rejuvenated this season and is putting up his best ever stats since arriving in the NFL. 
This year, Smith has seen his best numbers when playing at home. He has an amazing 12 touchdowns to only three interceptions, a 62.7 completion percentage and has thrown for 1,620 yards. 
Even if Brees and the Saints put pressure on Smith and the 49ers by scoring points, Smith has proven this year that he can handle it. In games where the 49ers are winning-or-losing by seven points or less, Smith has seven touchdowns to three interceptions, with 1,605 yards. 
Smith can handle the pressure of the Saints defense and will guide this 49ers team to another victory, just like he did in the regular season. 
These three players may not be Pro Bowlers or even the first person people think about when they bring up their teams. However, after this weekend, they will be a hot topic because of their huge playoff performances.