Which Diaz Brother Will Be the First to Wear UFC Gold?
Use your ← → (arrow) keys to browse more stories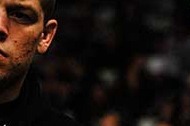 Leading into 2012, both Nick and Nate Diaz have emerged as top contenders in their respective divisions.
Recently, the Season 5 winner of The Ultimate Fighter topped the wily and rising Donald Cerrone just a few weeks ago. In the Fight of the Night performance, the younger Diaz showed his obvious boxing prowess, stifling Cerrone with his combinations and relentless pressure, a style which is mirrored by that of older brother Nick Diaz.
The former Strikeforce welterweight champion entered the UFC last October with a lot of praise and fanfare behind him. The world-renowned fighter was fresh off a stint in the San Jose based promotion which saw him defeat the likes of Dream champion Marius Zaromskis, K.J. Noons, Evangelista Santos, Paul Daley and former UFC champion Frank Shamrock.
In those battles, Diaz showed both his striking skills and his daunting submission arsenal. Questions still remained whether or not the Stockton fighter was UFC-caliber. He answered all when he tangled with former two-time world champion B.J. Penn, deftly defeating the Hawaiian with his unrelenting pace and superior boxing technique which battered and bruised Penn over the course of three rounds.
With the victory, Diaz has now become a top contender in the 170-pound class where he will now be taking on Carlos Condit this February for the interim welterweight title.
Both brothers have proven to be formidable opponents for any man they face, though the elder of the two has shown that his experience and championship tilts make him prime and ready to capture gold, though Nate is not too far behind.