Nick Diaz and the 17 Biggest Slackers in MMA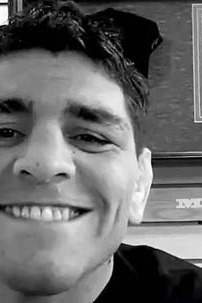 If you compete at the top of the sport, the pinnacle of where every fighter hopes to be is in the UFC.
However, even the elite of the MMA world, including Nick Diaz, have had their moments where opting not to show up for press conferences and escaping like a ninja from your trainer's house have become common place.
The Stockton fighter is known for ruffling feathers thanks to his questionable decisions, making him one of many fighters who at point or another have become "slackers."
Begin Slideshow

»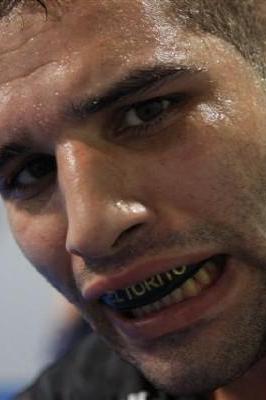 A former top prospect in the lightweight class, Olympic judoka Ferrid Kheder was to make his Bellator debut last March, however the Frenchman refused to step onto the scales for his bout against two-time tournament finalist Toby Imada.
Kheder was removed from the tournament and was replaced by Josh Shockley. Since then, Kheder has suffered two consecutive losses. Call it karma.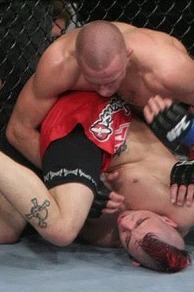 After spending nearly eight years in the sport, you would think that Dan Hardy's ground game would be up to par.
However, in three of his last four outings, the Brit has suffered losses thanks to the glaring holes in his ground game, which the former contender saw widely exposed in his five-round bout with champion Georges St-Pierre.
"The Outlaw" enlists the help of both Roy Nelson and submission whiz Eddie Bravo in order to get his ground game up to par. Clock in more hours, Hardy.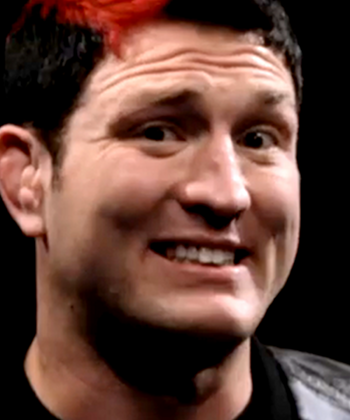 UFC President Dana White stated that Jason Miller displayed the "worst stand up" he has ever seen in his battle against Michael Bisping at The Ultimate Fighter 14 Finale.
The head honcho's sentiments were later shared by Miller himself. You'd think after facing striking aficionados like Robbie Lawler, Kala Hose, Hiromitsu Miura and Denis Kang in the past, that his stand up would be up to par.
Nope.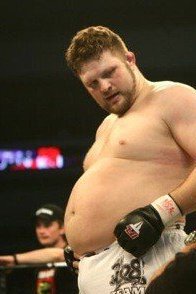 A steady diet of Burger King has cultivated this impressive physique, which worked for a while, that is before "Big Country" began to noticeably fatigue in battles against Junior dos Santos and Frank Mir, respectively.
Nelson has been making strides as of late and has recently toned up, most notably in his last outing against Mirko Cro Cop, where a leaner Nelson TKO'd the PRIDE legend in three.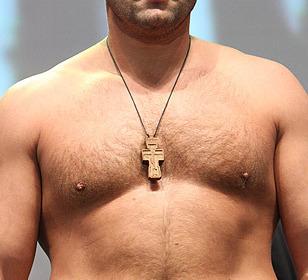 mmaweekly.com
Call it stubbornness or a sense of comfort, but Emelianenko has long been comfortable being the short, stocky, chubby guy of the heavyweight division.
For a long time, his impressive skill set has been able to guide him to victory, but as the sport progresses and the athletes become bigger and better, the Russian has found out that size is everything.
Let's go to 205, sir.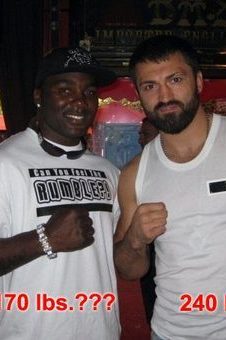 In between fights and on his offseason, Anthony Johnson has been known to balloon upwards of 200 pounds and more.
The former welterweight star has several times come in overweight for 170-pound affairs, often having a percentage of his purse fined due to his negligence.
Now that Johnson will be fighting in the middleweight class, the Georgia native will be able to eat more comfortably whilst having more leeway for weighing in come fight time.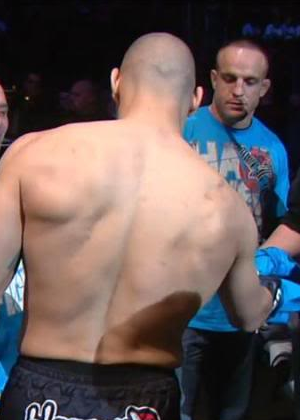 We all knew that Matt Serra enjoys his pasta and other Italian dishes, but man, did he let himself go.
The former UFC welterweight champion has always been known to be a man to enjoy his foods and down time more often than others. It's hard to imagine the guy ever used to fight at lightweight.
Maybe not so much a slacker, but more so a food connoisseur.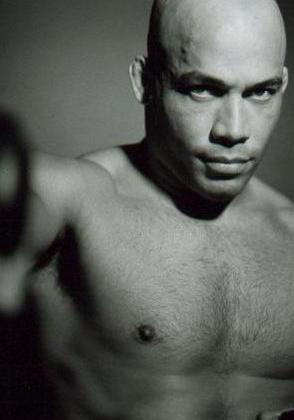 If you don't remember Bobby Southworth, it's because he hasn't left much to be remembered by.
The Season 1 veteran of The Ultimate Fighter eventually found his way to Strikeforce in 2006, where he eventually became the organization's 205-pound champion after defeating veteran Vernon White by a lackluster unanimous decision.
A fighter like Southworth, a huge light heavyweight with real knockout power, is a frustrating person to watch. His talents go to waste when he opts to fight cautiously, rather hoping to edge a win rather than gun for a finish, to which his battle with Anthony Ruiz could lay credence.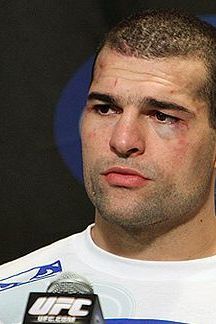 After his victory over Forrest Griffin at UFC 134, Mauricio Rua admitted that in previous outings that he did not train as adequately as he should have, often coming in underprepared for pivotal battles, hoping that his natural talents will carry him to victory.
In his last outing against Dan Henderson, despite turning in arguably one of the best fights of all time, "Shogun" was noticeably fatigued at the end of the second round, relying on his heart and determination to carry him into the later rounds.
Rua should quit his stubborn ways and permanently set up shop with Kings MMA, under the tutelage of his former head trainer in Rafael Cordeiro, rather than being surrounded by a bunch of "yes men" in his own academy at UDL.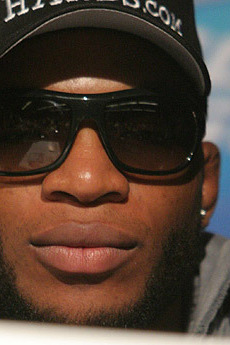 mmaweekly.com
In four of his last ten outings, Paul Daley has came in over the welterweight limit of 170 pounds.
Statistically, that means 40 percent of the time, you can expect the heavy-hitting Brit to be unprofessional.
In fact, in a recent bout with Jordan Radev last September, Daley clocked in at a staggering 176 pounds, forfeiting a percentage of his purse in the process.
Georges St-Pierre catches plenty of flack for not finishing fights, and rightfully so.
In the early stages of his career, St-Pierre was rife with plenty of aesthetically pleasing performances against some of the best fighters in the world.
However, after suffering a knockout loss to Matt Serra some years, something hasn't been quite right with the welterweight great.
Instead, we now have a wrestling-prone Karate specialist who coasts to victory despite having wilted his opponents several times in a single bout.
His battle with Jake Shields last April is perhaps the best example of that. As St-Pierre rocked and dropped the former Strikeforce champion on several occasions, he failed to follow up for the finish.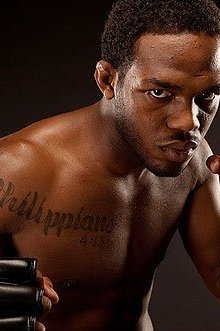 I say lazy because he seemed unconcerned against (Lyoto) Machida's stand up. After watching the fight, I think he should have tooled Machida in the first or at least used a clinch to wear down.

I think an uncocky (Jon) Jones would be equivalent to Roy Jones' dominance in the middleweight division of boxing.
I didn't say it; Randy Couture did.
In the past, Woodley has shown he has both knockout power and some jiu-jitsu skills that rival most in the Strikeforce welterweight division; however, the uncrowned champion hasn't won the favor of any fans in his most recent performances.
In his last outing, Woodley had his way with top prospect Jordan Mein, taking down the Canadian at will, though he did nothing with his superior position, rather riding out the clock and hoping to take the decision.
His wife can even be heard in the background during the broadcast, screaming, "come on baby, the boys are watching!"
If your wife is not happy with your performance, you know you messed up.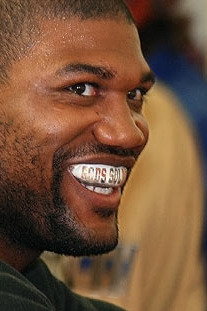 Take your pick.
Jackson has been known to balloon upwards of 250 pounds when he's not fighting and may have very well taken Forrest Griffin lightly in their championship tilt some years ago.
Jackson seemed to be edging Griffin early with his superior striking; however, he faded as the bout wore on, eventually dropping a decision to the TUF winner.
Plus with a budding acting career, Jackson's fighting career has seemed to take a backseat as of late, though he definitely will have plenty of motivation when he faces Ryan Bader this February as "Rampage" returns to Japan, home of the now-defunct PRIDE organization, for the first time in years.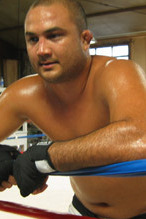 If BJ Penn should be criticized for anything, it's that he's so talented that he often looks unprepared come fight time.
His Achilles heel has always been his conditioning, which has been exposed time and time again.
Often, if you can survive the early onslaught of "The Prodigy," then you stand a good chance of the Hawaiian tiring out.
sherdog.com
No-showing two press conferences leading into the most important fight of your career, a championship tilt against a pound-for-pound great in Georges St-Pierre, constitutes Nick Diaz as being a huge slacker when it comes to the world of MMA.
Fearsome fighter, sure. Media-friendly? Not so much.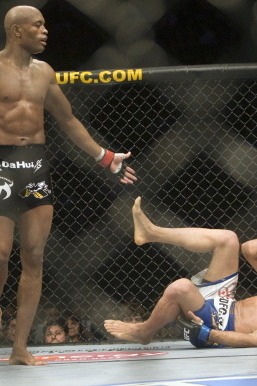 In his battles against Thales Leites, Demian Maia and Patrick Cote, Silva proved just how far ahead of the curve he really is, seemingly toying with his opponents.
However, what all these fights share is a lack of the killer instinct that Silva so often possesses, particularly his battle with Demian Maia. UFC President Dana White was personally appalled by the lackluster performance.