Bud Selig: Two-Year Extension Reportedly Approved, Announcement Tomorrow
January 12, 2012

Jamie Squire/Getty Images
MLB Commissioner Bud Selig's two-year extension has reportedly been approved, and it will be announced tomorrow, tweeted Jon Heyman of CBSSports.com.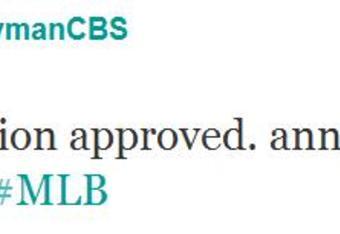 Selig has been commissioner since 1998. He became chairman of the executive council in 1992 after the owners ousted Fay Vincent. He could approach Kenesaw Mountain Landis as the longest-serving commissioner in MLB history. Landis served from 1920 to 1944.
He's overseen popular changes like the wild card, interleague play and the World Baseball Classic. He's also convinced owners to accept revenue sharing.
However, his tenure has also been marred by baseball's strike in 1994 and the rampant steroid use that became known as "The Steroid Era."
He's instituted testing for performance-enhancing drugs since.