All-Time NBA Teams: New Jersey Nets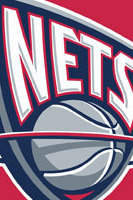 The New Jersey Nets are still searching for an NBA title. They currently have a star player in Deron Williams and an owner who is hungry to bring success to the franchise.
The Nets would find it a lot easier to win the NBA title if they put together a team with the best players of all time from each position.
Begin Slideshow

»
Doug Benc/Getty Images

Jason Kidd has led the New Jersey Nets during their most successful time. With Kidd at point guard, the Nets went to back-to-back NBA Finals in the 2001-02 and 2002-03 seasons.
Jason Kidd will go down as one of the best point guards in the history of the NBA, with some of his best years coming with the Nets. Had he not won an NBA title last season with the Dallas Mavericks, his best postseason accomplishments would have came with the Nets.
Stats with the Nets:
In 506 games, Kidd averaged 14.6 ppg, 7.2 rpg, 9.1 apg and 1.9 spg.
It is a shame that we never really got to see how good Drazen Petrovic really could have been. He tragically died in a car accident at the age of 28, just as he was entering his prime. Michael Jordan used to hate playing against Drazen, and the Nets could really use an elite scorer like him right now.
Petrovic was increasing his points-per-game total each year with the Nets, and in his final season, he averaged 22.3 points per game. It is possible that he could have continued to increase his points-per-game number if he had not passed away.
There is not one Nets fan that wouldn't love to hear the announcers say "Jason Kidd to Petro for three!"
Stats with the Nets:
In 195 games, Drazen averaged 19.5 ppg with a 51.1 field goal percentage and a 43.7 three point percentage.
Julius Erving was on the New York Nets when they were in the ABA league, but he was still a Net.
Julius "Dr. J" Erving could have kept up with any player in a slam dunk contest. With his unbelievable jumping ability and ability to palm the basketball like it was a tennis ball, Erving made some of the most memorable "highlight reel" plays of all time. He was also one of the best players to ever play in the league.
Stats with the Nets:
In 252 games, "The Doctor" averaged 28.2 ppg, 10.9 rpg and 5.2 apg.
Tim DeFrisco/Getty Images

Derrick Coleman was the first overall pick in the 1990 NBA draft. Expectations were high for him and although he may not have lived up to these lofty presumptions, he was still one of the best Nets of all time.
Coleman averaged around 20 points per game and 10 rebounds every season with the Nets.
Stats with the Nets:
In 348 games, Coleman averaged 19.9 ppg, 10.6 rpg, 3.1 apg and 1.6 bpg.
The Nets have not really had an elite center in their history, but they are hoping to change that by acquiring Dwight Howard as soon as possible. When the Nets were still the New York Nets in the ABA, they had a center named Billy Paultz, and he is probably the best center they have had in their history.
Paultz was a key player in the Nets' 1774 ABA championship season. Paultz was a similar player to Brook Lopez; both are not overpowering centers. However, Lopez has potential to surpass Paultz as the best center in franchise history if he stays with the team.
Stats with the Nets:
In 404 games, Billy Paultz average 15.6 ppg, 11.2 rpg and a 50.1 field goal percentage.
Chris Trotman/Getty Images

Many consider Deron Williams the best point guard in the NBA today, which is why the Nets are trying to do anything they can for him to re-sign with the team.
The sample size of Williams on the Nets has not been large, but there is a reason why the Nets risked so much to add him to their team. They are hoping that Deron is the "second-coming" of Jason Kidd and that maybe he can do something that Kidd never did: bring the franchise an NBA Championship.
Stats with the Nets:
In 21 games, Deron has averaged 15.9 ppg, 4.2 rpg and 10.6 apg.
"Vinsanity" came to the New Jersey Nets in 2004 and was paired with Jason Kidd. The expectations for Carter in Jersey were high, and although he never was able to get the Nets back to the finals, he did become their all-time NBA leader in points per game. Ever since his departure from the team in 2009, the Nets have struggled to compete in the league.
Stats with the Nets:
In 374 games, Carter averaged 23.6 ppg, 5.8 rpg, 4.7 apg and was a three-time All-Star.
Kevin C. Cox/Getty Images

In the 2001 NBA draft, the Nets acquired Richard Jefferson via trade with the Houston Rockets. Alongside Jason Kidd, the Nets became an elite fast-break team and went to back-to-back NBA Finals.
Richard Jefferson has the third most points in Nets history.
Stats with the Nets:
In 489 games, Jefferson averaged 17.4 ppg, 5.4 rpg and 3.0 apg.
Rick Stewart/Getty Images

Buck Williams leads the Nets all-time in games played, minutes played, points and rebounds. Williams was one of the best "big men" in the '80s and did not average less than 15 points per game until his final year with the Nets in 1989.
Stats with the Nets:
In 635 games, Buck averaged 16.4 ppg, 11.9 rpg and was the 1981-82 Rookie of Year.
Jim McIsaac/Getty Images

Brook Lopez has been discussed in trade talks involving the Nets and Dwight Howard. However, the Nets' center is now injured and has yet to appear in a game this season.
In just three seasons with the Nets, Brook Lopez has established himself as one of the best centers in the league. He is a solid scoring "big man" and could be an elite center if he can improve his rebounding.
Stats with the Nets:
In 246 games, Brook has averaged 17.4 ppg, 7.6 rpg and 1.7 bpg.
Chris Graythen/Getty Images

The Nets have had some good head coaches, but none had the amount of postseason success as Byron Scott did.
Scott may not have the same career resume as Larry Brown and Chuck Daly, but neither of those two were able to bring the Nets to back-to-back NBA Finals.