WWE Life of a Wrestler: Beginnings, Dreams and Trials
Image Courtesy of: dory-funk.com
"The beginning is the most important part of the work." - Plato
If you're reading this, I assume you are a fan of professional wrestling. As such, you are part of a group that sees fit to make their voices heard, as all other fans of television shows, sports, movies, video games—practically anything—do.
Week in and week out, we watch, analyze, criticize and lament over every single detail presented to us in the hours of professional wrestling that we witness. Revelry in the positives of the show is far outweighed by the mass of outright complaints and vitriol.
Of course, this is natural. Once you become a fan of something, your attention doesn't go to praising what you already know you love. It goes to the things that worry you, that make you feel that programming, creation or whatever it may be could fail.
While we do this each week, we sometimes forget what we are given. Men and women go out each week and perform for an audience. They give us everything they can because they have worked hard to make it to where they are today.
While many will continually be criticized for a lack of ability in one or many different forms, each of them came a long way to make it where they are today. They are not there purely for the money. They are there because they are living out a dream.
They compete in the biggest company in professional wrestling after spilling blood, sweat and tears upon the mats that they left behind. There is no easy way to simplify what these men and women have done to get where they are today.
Instead, in a way of understanding the story, I set forth for you a simple yet grueling journey that has lead some down a similar path to the WWE. This is merely a story of one path where there are many, but they all share similar traits. And they almost all had to begin with a simple dream....
Begin Slideshow

»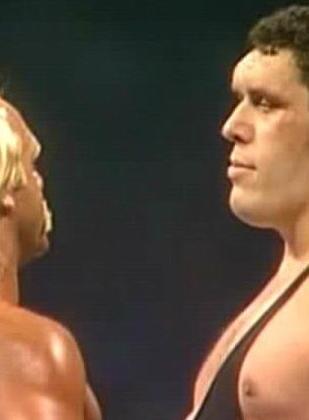 Image Courtesy of: retrorebirth.com
Our moments of inspiration are not lost though we have no particular poem to show for them; for those experiences have left an indelible impression, and we are ever and anon reminded of them. - Henry David Thoreau
As a kid growing up, most will hear about professional wrestling in some way. It could be from a friend, a family member or just that crazy kid who sits in the back of your fifth-grade class.
Somehow, certain kids take that chance, and they watch professional wrestling for the first time. At first, it might seem comical, ridiculous, amusing or intriguing. Whatever the emotion, something must catch your eye in order for you to keep coming back.
Soon, you go from merely glancing and watching on a desultory basis to frequently making sure to catch the latest episodes. Each Monday night, it doesn't matter what homework you have, because when Raw starts, you are glued to the screen.
That is the turning point to becoming a fan. However, it takes something more for that fan to become truly invested. While watching a typical show, something catches your eye more than usual. Something magical. Something so profound and interesting that you can't forget it.
Whether it was Hulk Hogan bodyslamming Andre the Giant at WrestleMania III, Stone Cold Steve Austin delivering a stunner to Vince McMahon or simply a truly amazing match, something sticks. Something is left in your psyche that you cannot remove.
Before long, you start going to live events, talking about the shows with anyone who will listen and then, you have a grander thought.
What if I could do that?...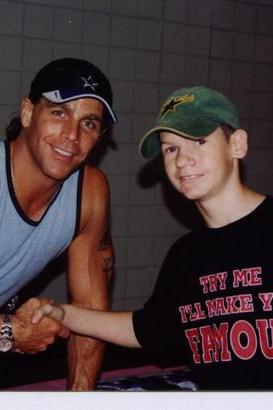 Image Courtesy of: myspace.com
Dreams are like the paints of a great artist. Your dreams are your paints, the world is your canvas. Believing is the brush that converts your dreams into a masterpiece of reality. - Anonymous
This thought nags at you. It eats away at you. You simply can't think of anything else. As you grow up, you go to many events. You go to see the stars who inspired you. One day, you come face to face with the superstar who performed in that one defining moment.
In that space of time, you see everything click. You see decisions like going to college, getting a job and succeeding in your dreams all line up. You are finally able to make a decision.
Of course, this decision is difficult. One that will take countless hours of grueling physical and mental training to reach that ultimate goal, but you have finally decided that you want to be a pro wrestler.
When that decision comes to you, it is the start of a bold journey.
You finish up your high school education and decide to find your safety net by getting a college degree. During this time, you begin looking around.
You have to find the place that will be your training ground. No matter how much you think you know, you won't get anywhere without that foundation of training.
When you finish college, you have decided to enroll in a wrestling school to begin what you plan to be your true career in life....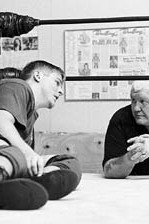 Image Courtesy of: ruralmissouri.coop
"A dream doesn't become reality through magic; it takes sweat, determination and hard work." - Colin Powell
Once you have enrolled at a wrestling school, you are faced with a hard truth: This won't be easy. You are forced to train for long hours of simple exercise. You are conditioned to succeed.
This is not the immediate fantasy of success expected. No running your mouth on the mic and having incredible contests in the ring in the first week. No, this is about getting to the point where you can even be trusted to compete in that ring.
After weeks of pure training, you get to step into that ring for the first time, but you don't see an opponent; just your trainer. You are merely here to feel that mat underneath you.
Months and months pass, and while you have limited time in that ring, you never feel like you're being prepared properly. It gets frustrating.
This isn't supposed to be about feeling and conditioning. This is supposed to be about entertaining.
When you realize that your perceptions are wrong, you let go, and time finally begins to pass more quickly. You get more time in that ring. You get more focused. Soon, you are allowed to compete a bit here or there.
After a good amount of time, you are even getting the opportunities to wrestle in front of small local crowds. Before you know it, you have passed through the whole school, and you are ready to make it big....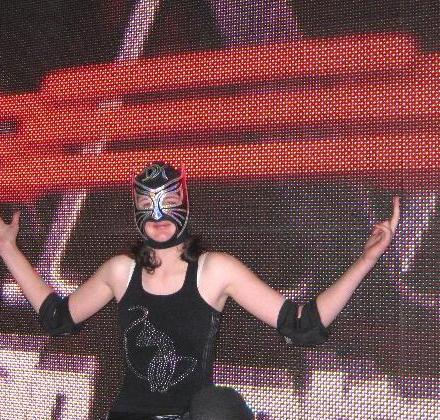 Image Courtesy of: mexicodaniellakaylin.webs.com
If you believe that some day it's going to happen, some day it probably will happen. You just have to make sure you're there when it's happening, and ideally you're at the front of the parade, and the principle beneficiary of when it happens, but it's not a kind of thing where you just sort of sit back and wait. - Steve Case
But things don't quite work as quickly as you wanted them to. After sending in a notice to the WWE, you are left for weeks without a response. An older man comes to your door eventually with a proposal, but it is not exactly what you wanted.
You are being offered the opportunity to wrestle in a small local company. It is decent money, and they promise to give you a real shot if you can hold your own.
You compete regularly, booked like a star, winning match after match, but you don't really seem to get over. You're visibly green in the ring, and some of your opponents feel they have to carry you too often. In response, you lose your push to an extent and begin moving down the card.
You have to fight for your spot. You spend hours outside of the promotion training in a local gym. You push yourself harder than you ever have, and it begins to show.
You have better contests and even begin carrying some of your veteran opponents. Management feels better and better about you as they push you back up, and you respond with more and more strength.
Soon, bigger companies come calling. You end up getting a huge break with a company in Japan called NJPW. You become a solid wrestler in that organization as well.
Image Courtesy of: wrestlingforum.com
Leaders aren't born; they are made. And they are made just like anything else, through hard work. And that's the price we'll have to pay to achieve that goal, or any goal. - Vince Lombardi
One night, you are told by the bookers that you are going to be wrestling in a no-disqualification contest where you will need to bleed. Having never done this before, the idea is a bit unnerving. Your veteran opponent, however, promises to help you through.
The two of you battle in a contest that is vicious and gets to be dangerous. At one point, a chair shot glances over your skull in a fashion that breaks you open the hard way, which wasn't originally the plan.
Your eyes sting as the red liquid from your head pours down, blanketing your face. You can feel the blood stick to your skin and hair.
You still are having trouble seeing anything as you battle back with lefts and rights against your opponent. With impaired vision, you try to climb a ladder much to the content of the crowd. Your opponent lies on a table below, and you plummet down, knowing he will move.
You can feel the wood splinter as your body crashes through the structure. A cut, which had formed on your back earlier, catches one of the splinters, causing you to cry out in pain. Luckily, the match is near over. You two are able to finish the contest, and you walk to the back with the crowd cheering, where medical staff take care of your wounds.
This won't be the last time you feel this pain. In fact, several of your matches get dangerously close at times to taking you beyond your limits and breaking something serious. But it's all a part of the dream....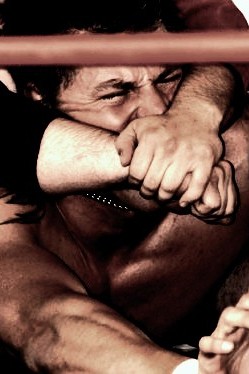 Image Courtesy of: nrwrevolution.com
Keep your dreams alive. Understand to achieve anything requires faith and belief in yourself, vision, hard work, determination, and dedication. Remember all things are possible for those who believe. - Gail Devers
Through your hard work, you have been moving up the card, and you are offered a lofty salary to go work for a United States wrestling company. You agree to go, feeling yourself inching closer to that final success.
This new company though isn't ready to immediately push you. You are faced with a series of bad losses, many of which cause you serious pain after bad spots by your opponents.
The burial is strange to you as you know that you're better than 80 percent of the roster at the least, but you are with the company now. There is no backing out now.
After putting over many stars and getting little real exposure for around a year, you are finally booked to win a serious contest with the company. During the match, though, you are performing a superplex off the top rope when your opponent falls backward, wrenching you out of the move.
You then land harshly on your right knee, hearing an audible snap. You hold in your cry of pain as the referee comes to view the injury. You have no ability to walk on the leg, so the match is called off. You are wheeled out by officials.
You find out that the fall was bad and will keep you out of action for five months.
You sit in a hospital those first few nights, thinking: Was this worth it?. But when you get home and turn on that television to watch another episode of Monday Night Raw, you only have one answer: Absolutely.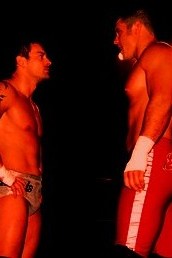 Image Courtesy of: chrisjericho.com
I learned this, at least, by my experiment; that if one advances confidently in the direction of his dreams, and endeavors to live the life which he has imagined, he will meet with a success unexpected in common hours. He will put some things behind, will pass an invisible boundary; new, universal, and more liberal laws will begin to establish themselves around and within him; or the old laws be expanded, and interpreted in his favor in a more liberal sense, and he will live with the license of a higher order of beings. - Henry David Thoreau
When you get back to the company, they give you an angle that sends you on a serious winning streak, eventually leading to a World Title reign. While you had held titles in previous promotions, this was a huge step due to the credibility of the company.
Upon your win, you break down in tears, overwhelmed by the importance of the moment. Month after month, you help lead the company.
During your time, you have great feuds with stars in the company, and you make a real name for yourself.
You bump into some stars who were current WWE talent who had come to watch an event. They give you praise for your effort, focus and talent.
You are grateful for the praise, though you don't quite understand yet what that exchange would lead to.
A month later, you get a call from a man who says he is a part of WWE's talent relations.
He offers you a chance to show what you got in a dark match for the company. You, with no hesitation, accept the offer, and you make your way to the WWE event where you will get you first ever tryout for the company...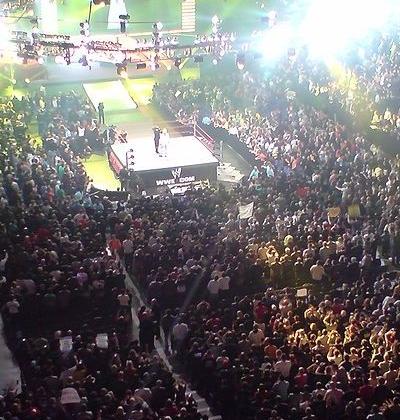 Image Courtesy of: en.wikipedia.org
So many of our dreams at first seem impossible, then they seem improbable, and then, when we summon the will, they soon become inevitable. - Christopher Reeve
A crowd of thousands surrounds you. Even though they are only a collection of voices, the sound is almost overwhelming.
You stand in the very ring where you once watched greats clash in epic struggles. You stand in the same ring that once drove you to this journey. You stand in the ring that you have always dreamed of competing in.
For the next eight minutes, you put your heart into the match itself, ripping away every doubt, reveling in everything finally coming to this point.
When it's over, you shake hands with numerous talents, some of whom you had watched and idolized growing up.
You get back to your hotel room, and you start thinking. Your eyes remain glued to that telephone, hoping to hear from the company once again to finally seal the deal.
You have to wait several days, but you get that call. You sign with the company to begin training in their developmental program, FCW. You agree wholeheartedly because now, the only thing standing in your way is you.
The goal finally is within reach. The beginning of the dream in front of you at last.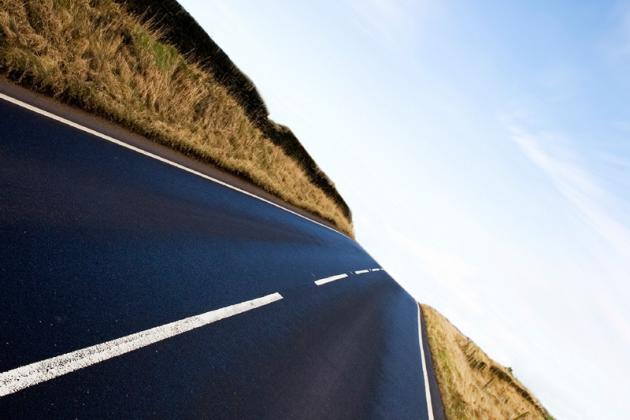 Image Courtesy of: cooldesktopbackgroundsx.com
Every action we take, everything we do, is either a victory or defeat in the struggle to become what we want to be. - Ninon de L'Encolos
That's the end of the first chapter of a wrestler's journey.
I hope you enjoyed reading it and that it allowed in some way to appreciate more how hard the road can be to just get a chance with the company.
While I still expect others to complain, and I know I will as well, it is important to keep in perspective everything these stars do to become wrestlers.
They work long and hard, and many still never even get an opportunity.
Each superstar in WWE today is there for a reason. They have worked and torn themselves apart at times to get to that big stage.
I hope to continue this journey in the second part of what will hopefully become a trilogy of works on the journey a wrestler faces in their time getting to the WWE, working as a WWE superstar and coming to terms with their own mortality as time takes their youth and ability away.
Thanks for reading!
Give any and all feedback, as I would really like to know where this article succeeded and failed for you so I can improve going forward for the whole journey.
Also, think about following me at Twitter. I promise I'm not nearly as preachy there: