Super Bowl Predictions: Aaron Rodgers and QBs Who'll Lead Teams to Big Games
December 10, 2014
Jonathan Daniel/Getty Images
The NFL Playoffs are ruled by one position and one position only, the quarterback. 
Don't believe me? Take a look at the last five players who have led their teams to a Super Bowl victory: Pittsburgh with Ben Roethlisberger, New Orleans with Drew Brees, Indianapolis and the New York Giants with Peyton and Eli Manning.
All of those quarterbacks are considered some of the best at their position, and it's why this year's Super Bowl will feature two of the best quarterbacks in the game: Green Bay's Aaron Rodgers and New England's Tom Brady. 
Why Aaron Rodgers Will Lead Packers to Super Bowl XLVI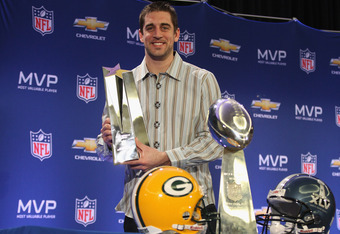 Streeter Lecka/Getty Images
With the road to the Super Bowl going through Green Bay, it favors Rodgers who was 7-0 this year at home. Rodgers had an insane stat line at Lambeau Field this year, completing 70 percent of his passes, with 2,149 yards, 24 touchdowns and only four interceptions.
If the game was close in the fourth quarter with the Packers either up by seven, or down by seven, Rodgers was able to lead his team to a crucial touchdown. 
In those spots, Rodgers stats were still solid with 25 completions on 36 passes, for 422 yards with five touchdowns and zero interceptions. 
The Packers should have no problem in handling their two opponents in the NFC playoffs. Their season will once again end in the final game of the year, the Super Bowl. 
Why Tom Brady Will Lead Patriots to Super Bowl XLVI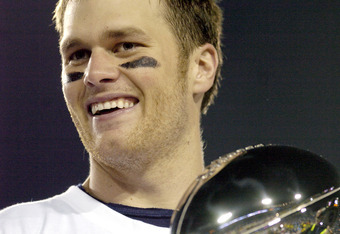 A. Messerschmidt/Getty Images
Just like Rodgers and the Packers, Brady and the Patriots road to this year's Super Bowl will travel through their home. 
At Gillette Stadium this year, Brady went an impressive 7-1, with a 66 completion percentage, 2,540 passing yards and 16 touchdown passes.
While playing at home has seen Brady have some big games, he will benefit this week from playing his divisional round opponent already. 
Against the Denver Broncos in Week 15, Brady went off on the Denver secondary for 320 yards and two touchdowns. With a full week off to rest and prepare for the Broncos, there is no reason why he shouldn't see the same stats this week as he did in their first game. 
Brady will excel at home against the Broncos and then move onto a dominating performance against either the Baltimore Ravens or Houston Texans. Because when the weather drops below 40 degrees—as temperatures do in Foxboro, Mass. in January—Brady has some amazing stats, throwing for 1,093 yards and eight touchdowns to one interception this season.
Brady and Rodgers will lead their respective teams to one of the best offensive Super Bowls in recent history. This will be a great matchup, where the final score will be somewhere in the range of 45-42.