Delonte West, Metta World Peace and a "Tim Tebow Psychosis?"
January 10, 2012
NBA championships and mental illness go together like Tim Tebow and John 3:16.
Tebow has thrown that biblical verse about God's love for the world into the twittersphere. Less intuitively, Delonte West's recent twitter troubles have reminded us of our need for world peace—Metta World Peace, that is.
In his less globally-conscious incarnation, when he was still known as Ron Artest, the Los Angeles Laker Metta World Peace faced up to a lifelong struggle with mental illness. His disordered thoughts had manifested in chaotic behavior, most ominously when he got into a melee during an infamous Pacers/Pistons game in Detroit. 
Peace only came to that brawl once the then-Artest had left the court.
Eventually, he forthrightly faced various psychological problems, an acknowledgment which was no empty confession. He put his money where his ring finger was.
Artest decided to sell his championship ring that he earned with the Lakers in 2009, and he gave the money to a campaign raising awareness about mental illness.
An honor for last year's NBA champions, the Dallas Mavericks, has once again brought such health concerns into the media spotlight.
Delonte West was not a part of last year's Dallas Maverick's title run, but as a current member of the Mavs' squad he was expected to accompany them to the White House for a celebration of last's year's unlikely upset of the Miami Heat.
West claimed he couldn't go, though, because he was once caught packing heat in an unlawful manner. According to West, that criminal record got him banned from seeing President Obama in person—though at least one Secret Service agent disputes that claim.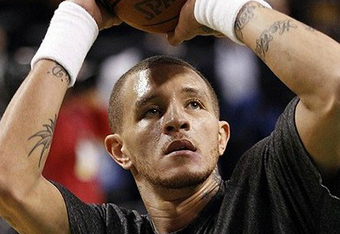 Delonte West has bipolar disorder, a mental illness that even when medicated can leave sufferers fighting wild mood swings, mania and grandiose thoughts. Those thoughts can form so quickly and fully that accompanying compulsive feelings are sometimes too compelling to resist.
West couldn't resist.  He went to Twitter, unleashing his torment in a series of bizarre tweets.
He, like all people suffering with mental illness, needs compassion. And, he needs unrelenting backing because the backlash against mental illness can be relentless.
Scouring media coverage of mental health is a disheartening enterprise. Take, for example, an article that appeared at this very same site, entitled "Rafael Nadal's Agnosticism Refreshing Break from Tim Tebow's Psychosis."
"Wait a second," you might be saying, "Tim Tebow has a mental illness?" 
No, not all.
This is the author's shorthand for something he doesn't agree with, "ostentatious" religion.
I assume that the author meant no malice here. Indeed, if he believes that religion—at least in its more conservative expressions—is a disturbing force in society, then it is understandable why he would use his patent writing talents to create countervailing winds against the torrent of overt religion in sports.He thus finds Rafael Nadal's honest and understated stance about religion "refreshing."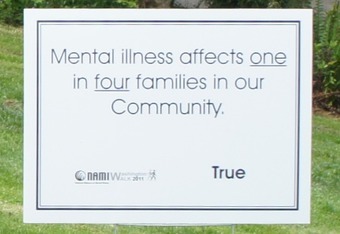 I normally would have no problem with an anti-religious opinion piece, if you are into that sort of thing.
What I can't stand is when someone perpetuates the stigma of the mentally ill, and does so with nary a twinge of self-restraint. 
People who really struggle with psychosis would give up their debilitation in a heartbeat. You need to have a heart to realize that, and you also need to have some awareness.
There are resources out there that might help someone to refrain from writing things like "I for one do prefer that they keep their psychoses to themselves." 
Again, to clarify, the author is writing about religion here, but that's what makes the cavalier mentions of mental illness that much more perplexing and perturbing.
He means religion.  He says mental illness.
His otherwise polished prose clearly convey that he has the intellect to learn the difference, but sadly he must never have been informed about the hurt that this kind of language can cause.
He added insult to his rhetorical injuries when in responding to comments on the article he says, "I guess, if you feel like making silly gestures with your hands and whispering to the air like a schizo, that's fine, I guess (?), but don't make it obnoxiously ostentatious, which is what Tebow does."
"Schizo" is a calloused pejorative for a person with schizophrenia. Our society is doing well in the areas of race and sexual diversity to make sure such derogatory name-calling stays out of print.
We need to do the same with mental illness.
Matt More at NBC Sports expressed reservations about sounding "holier than thou" when encouraging people to be sensitive to the complexities of covering stories about mental illness.
No need for the diffidence.  We don't need to worry about being sanctimonious in the face of social stigma.
There are still enough people fanning flames against the mentally ill—even unintentionally—for us to hit that fan hard, and if some of the holy crap gets on thou in the process just be glad that you can turn in the other direction.
A repentant turn-around is always commendable and we all need one on occasion.
In response to one of the many positive comments on his well-written and most likely well-intentioned article, the author of the Tebow "psychosis" article says, "Many people are strangely silent" in response to the article.
He meant that he was expecting some backlash from partisan tennis enthusiasts about a related discourse that pits Rafael Nadal against Roger Federer—both famous tennis players.
He didn't expect a backlash about the perpetuation of stigma against the mentally ill. And that is probably because he is a good person who had no intention of wounding people whom I assume he knows very little about.
Since it sits online, though, someone needs to address this painful language.
Let's break our silence and stand against stigma of the mentally ill, wherever it is found, and let's try to recruit people who have the talent and compassion to help the cause.
I hope the author I have been discussing is one of them.