2012 Australian Open: The Worst Draw Andy Murray Could Get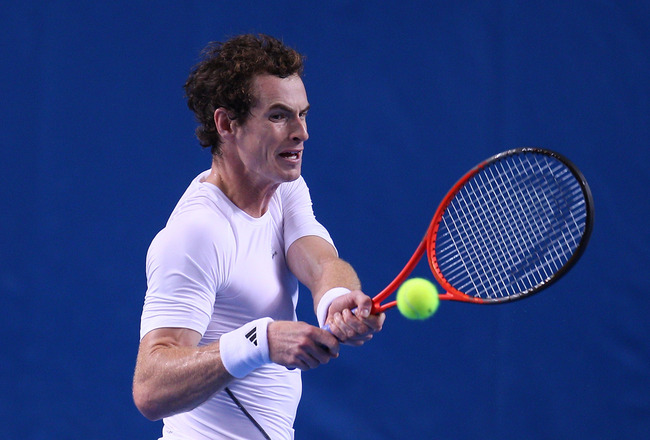 Scott Barbour/Getty Images
Andy Murray will begin his 25th attempt at winning a Grand Slam next week in Australia. So far, he has only ever been able to reach the final of a Grand Slam without actually winning a championship.
I wonder what Murray would give for an easier draw this week?
In this slideshow, I predict the draw that I believe will make it incredibly hard for Andy Murray to win his first Grand Slam this week.
Round 1: Marcos Baghdatis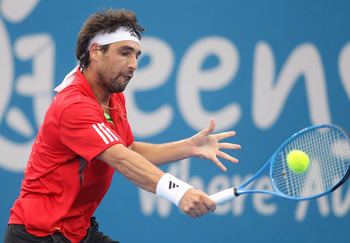 Bradley Kanaris/Getty Images
The Cypriot has an immaculate record in the Australian Open. In his first attempt at the slam in 2004, he lost to Roger Federer in the round of 16 after defeating seeded players Robredo and Ljubicic. Federer also brought an end to Baghdatis' second attempt, this time in the final after coming back from two sets down against David Nalbandian in the semifinal.
Since then, his attempts have been stopped by injury twice by Novak Djokovic, Gael Monfils and in an epic five-setter with hometown boy Lleyton Hewitt. It's amazing to think he is only 26.

Baghdatis has a good forehand and a two-handed backhand. He will play high-risk tennis and could really pressure Murray with an early break as well as crowd support. However, Murray might have a slight psychological advantage after his recent 6-2 6-2 win in Brisbane.

Another player to avoid: Ivo Karlovic. The big-serving Croat who is rarely broken is not the perfect opponent for Round 1.
Round 2: Bernard Tomic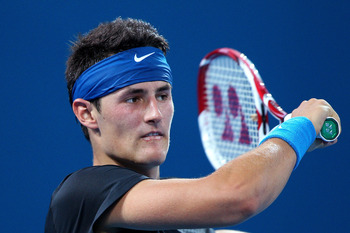 Chris Hyde/Getty Images
At only 19, Bernard Tomic is making a few waves on the tennis scene. Rising up to No. 37 in the rankings after his semifinal loss at Brisbane, Tomic is an unseeded player to avoid. The youngest ever junior boys Australian Open winner will have the home-crowd advantage. Last year's Wimbledon run really exposed Tomic to the world, and he looks like he has the potential to win a grand slam.

In his last Australian Open, he knocked out seeded Feliciano Lopez before losing in straight sets to Nadal. Tomic has a good record for a nineteen-year-old against the top 10 with two wins and six losses.
His unorthodox style could cause Murray a bit of worry early on, but Murray will eventually dismiss him fairly easily. Tomic would likely not be anything more than a tough ride for Murray than a definite threat.

Another player to avoid: Philipp Kohlschreiber. This German is always a handful for big players at Slams.
Round 3: Ivan Ljubicic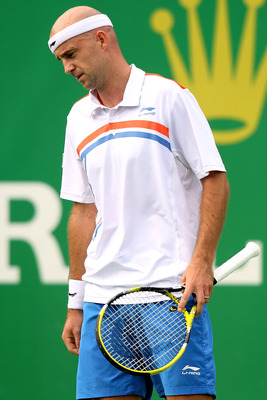 Matthew Stockman/Getty Images
This is one of my more debatable picks. I picked Ivan Ljubicic due to his head-to-head record with Murray —three wins and four losses—and his powerful serve, meaning Murray will likely have to win tiebreaks to win sets. Perhaps the only thing wrong with Ivan is his lack of good results in Grand Slams.

Andy will be expecting to beat whoever he draws into the third round rather comfortably, perhaps even more comfortably than some of the opposition he could draw in the opening rounds.
Another player to avoid: Kevin Anderson. The tall South African beat Murray on a hard court last season and, with his serve, could be a problem for any player.
Round 4: Gael Monfils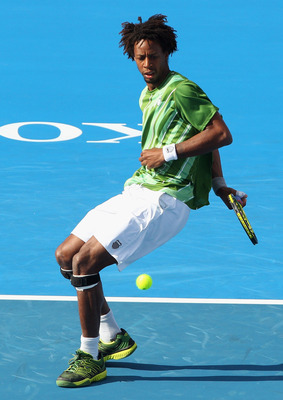 Lucas Dawson/Getty Images
I really see things getting tough in Round 4 if all seeds make it there. Gael Monfils is one of my favourite players on the tour who I feel can do well at any given Grand Slam. He won this tournament as a junior but since then has only managed to reach Round 4.

Monfils is another player with a decent record against Murray on hard courts with two losses and a win. If he is on form, Monfils' defensive, athletic game could cause Murray problems.

Another player to avoid: Milos Raonic. The big-serving Canadian has a real chance of making it into Round 4 and causing shocks against big players.
Quarter Finals: Jo-Wilfried Tsonga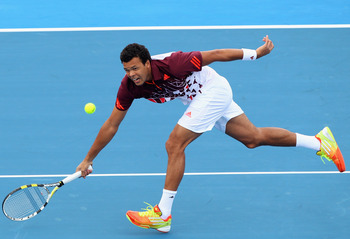 Lucas Dawson/Getty Images
Tsonga has generally had his best results in the Australian Open. He reached the final in 2008 with wins over Youzhny, Murray, Gasquet and Nadal, the quarterfinal the next year and a semifinal in 2010, beating Djokovic along the way. He is also the player outside the top four I feel most capable of beating a player in the top four on any given day, as shown with his win over Federer at Wimbledon last year.

Murray does have the advantage in the head-to-head record; however, Tsonga still has the psychological advantage of the Australian Open win from a few years ago. I can really see Tsonga forcing Murray to five sets if this match takes place.

Another player to avoid: Juan Martin Del Potro. Back in the top 16, Del Potro is a classy player as proven by his US Open triumph in 2009.
Semifinals: Rafael Nadal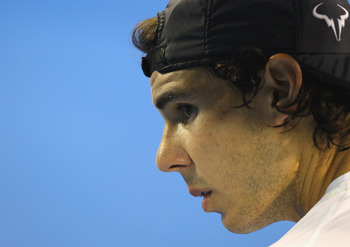 Lucas Dawson/Getty Images
Either option here is hard, Nadal or Djokovic. Nadal has a 13-5 record against Murray, but all of Murray's wins have come on the hard court, including a 2010 Australian Open quarterfinal, which Murray won. However, Murray always seems to lose to Nadal at the semifinal stage of a Grand Slam.

Nadal seems to have the measure of Andy on the big points, which has always been Andy's downfall when playing against Nadal. Nadal is never an easy match for anyone, but you expect him to be around this stage, so Andy will almost certainly need to defeat him to win the tournament.

Another player to avoid: Tomas Berdych. A real Grand Slam player can damage opponents if they take him lightly.
Final: Novak Djokovic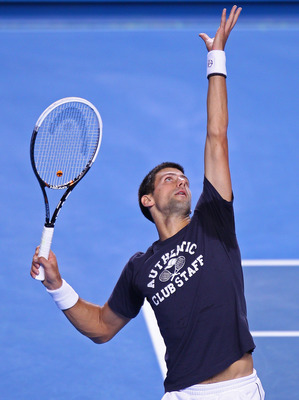 Scott Barbour/Getty Images
Novak Djokovic is the man to beat, and it has been that way for a year now. Last year, Djokovic dismantled Murray in the final of this very tournament. Although Murray was one of the few players to beat Djokovic last year, you have to think that mentally, the edge is with Djokovic.

Djokovic has the ability to beat Murray quite easily especially if he has made similar improvements during the last offseason. Once again, to win the tournament, it is very likely Murray will have to beat Djokovic, which will be a tough task.

Another player to avoid: Roger Federer. Another man with a big mental edge over Murray in Grand Slams, Federer is still incredibly dangerous.
Keep Reading