NFL Draft 2012: Pittsburgh and Teams That Are Desperate for Secondary Help
January 9, 2012
Doug Pensinger/Getty Images
If you're a Pittsburgh Steelers fan, you saw the 2011 season ripped apart because of terrible play from their secondary, particularly from the cornerback position. 
The Steelers, along with Detroit and Tampa Bay, need to desperately fix their secondary in this year's NFL Draft.
They should take one of these cornerbacks to help them plug a glaring hole in their team.
Pittsburgh Steelers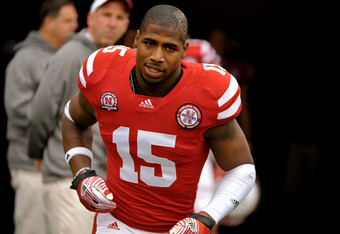 Eric Francis/Getty Images
The Steelers did have the No. 1 passing defense in the NFL during the regular season.
All of that was destroyed in one game by a quarterback that led the 31st ranked passing offense in the NFL. 
Cornerback Ike Taylor was beaten on four catches for 204 yards by Broncos receiver Demaryius Thomas.
That breaks down to an average of 51 yards per catch.
Before Taylor was burned for the game-winning 80-yard touchdown in overtime, Thomas was having a huge day with three catches for 124 yards.
Which is still an alarming 41 yards per catch.
Pittsburgh has to do something in transitioning Ike to a secondary role by drafting one of the better cornerbacks this year at No. 24, Nebraska's Alfonzo Dennard.
Dennard was a rock this year for Nebraska, shutting down some of the top receivers in the Big Ten Conference.
The Lions have one of the better offenses in the league.
Their secondary, however, was absolutely embarrassed in their wild card game against the New Orleans Saints. 
The blow out loss to the Saints 45-28, shouldn't have came as a surprise to Detroit fans.
The week before, they were ripped apart by Green Bay Packers backup quarterback Matt Flynn for 480 yards and six touchdowns. 
With Saints quarterback Drew Brews ending the Lions season after throwing for 466 yards and three touchdowns, the Lions have to do something to address this growing problem. 
At No. 23, the Lions have to take Northern Alabama cornerback Janoris Jenkins.
While a top 10 talent, Jenkins past off-the-field problems will allow him to be available at this spot for the Lions.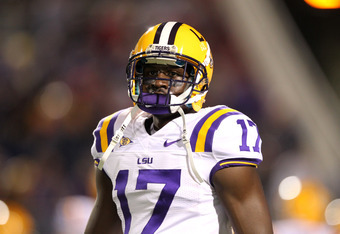 Joe Murphy/Getty Images
Tampa fell apart this year, losing 10 straight games. In those 10 losses, they gave up more than 30 points seven times.
If that wasn't bad enough, in their final five games of their season, Tampa's defense surrendered 203 points. 
The Buccaneers have to do something to fix this defense, and with the No. 5 pick, they have to select  LSU cornerback Morris Claiborne. 
Claiborne is the most talented cornerback coming into this year's draft.
He has been an anchor on the Tigers secondary that has helped the defense rank in the top three in the NCAA. 
With Tampa more than likely losing Ronde Barber to retirement and Aqib Talib continued off-the-field problems, they need someone to come in and be a starter from day one. 
These three teams are desperate for help at cornerback, and these three players will help them correct what held them back from being great this year.