Does Tim Tebow Have a Girlfriend?: The Latest on the Quiet Golden Boy's Love Life
January 8, 2012
The biggest mystery in the world of dating doesn't involve Kim Kardashian or Jennifer Aniston. It's Tim Tebow.
The Denver Broncos QB is one of the nation's most popular athletes in 2012, and any sort of nugget regarding his personal life is analyzed to death.
Somehow, the Mile High Messiah has kept his dating life completely secret. With his strong Christian faith, there are few opportunities for paparazzi to snap a picture in a public watering hole like most athletes.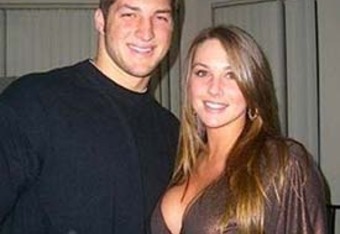 There are various pictures with women plastered on the Internet from his days in college at Florida. Each one features a huge grin from Tebow and a female who is incredibly good-looking. Virtually nothing is known about these women. 
That's not good enough. America wants to know more. Has he found anybody special in his two years in Denver?
A great place to meet women in Colorado is at the various ski resorts that litter the state. Plenty of ski bunnies for all.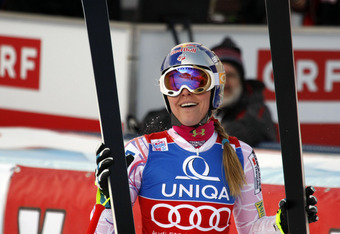 Christophe Pallot/Agence Zoom/Getty Images
Lindsey Vonn met Tebow at last year's ESPYs and has become good friends with his brother. TMZ reported that she isn't opposed to the idea of dating him, though. She recently divorced her husband in the fall.
Too bad Tebow would never date a woman who has broken the sacred bound that is marriage.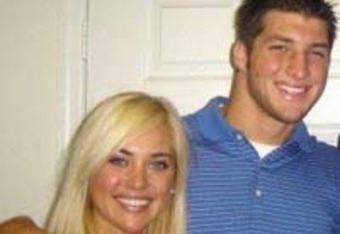 Recently, a Christian sorority girl created a YouTube video trying to convince Tebow to join her at prom. Despite their shared religious beliefs, I'm pretty sure this chick isn't the next Mrs. Tebow.
So what have we learned today? Absolutely nothing.
Tebow has provided us with almost zero ammunition on how to attack his personal life. Is it possible Tebow is either learning how to properly throw a forward pass or in church?
Are those his only two hobbies? Does he have any free time?
In the day and age of information overload regarding famous people, Tebow has done a splendid job of hiding any sort of love interest he may have.
But don't worry, we'll keep digging.