WWE
Chris Jericho and It Begins 2012: What Is the Real Message?
January 8, 2012
Since returning to the WWE last Monday night on Raw, many wrestling fans are wondering what Chris Jericho's agenda is and what he plans to say next. The "It Begins 2012" vignettes that have aired over the last few months on WWE programming only tell half of the story on Jericho's plans.
These vignettes depict a young boy and a young girl in various places, such as a classroom and a playground. They speak of the end of the world, and destruction of the unjust. Wrestling fans have speculated that Jericho represents the young boy. But new questions have come to light.
Who is the young girl? Is she a part of Jericho's plans? And how does she fit into his plans?
Over the last few weeks, news stories have circulated that Stephanie McMahon-Helmsley, also known as Stephanie Leveque, has been involved in some rigorous personal training regimens. Photos of those regimens have also been posted.
While some might dismiss this as just random wrestling news, others would speculate that Stephanie McMahon represents that young girl in the "It Begins 2012" vignettes. This could be a sign of a potential alliance between Chris Jericho and Stephanie McMahon.
McMahon and Jericho have collaborated in the past. Many wrestling fans will remember their brief alliance when Jericho was the WWE's undisputed champion. McMahon sided with Jericho in order to try to thwart her husband, Triple H, in his plans to overthrow Jericho to become the new undisputed champion.
Although the plan failed, their alliance was a major hurdle that Triple H had to overcome.
Why would Stephanie McMahon return to the WWE? And why would she align herself with Jericho again?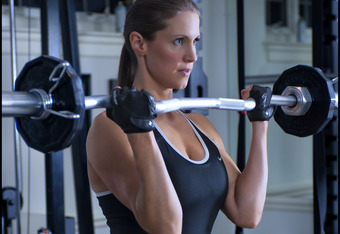 Retribution.
Since becoming chief operating officer in July, 2011, Triple H wields all of the power in the WWE. He gained this power by stepping over his own father-in-law, Vince McMahon, Stephanie's father. If this alliance between McMahon and Jericho were to take place, they could use that alliance to overthrow Triple H.
This would give Stephanie McMahon full control of the WWE, and possibly put Chris Jericho in a prime championship spot as a reward for aiding McMahon in her power struggle with her husband.
Stephanie and Vince McMahon have had their confrontations in the past, and it's no secret to wrestling fans that she would like to take control. Stephanie and her brother, Shane McMahon, previously attempted to take control of the WWE by using several former WCW Superstars.
So, this potential alliance with Jericho could be exactly what she needs to topple her husband and take the reins of the company.
No one really knows what Chris Jericho has in store for the WWE Universe, or what potential alliances, if any, are going to take place as a result of his return. Nor is Stephanie McMahon's return to the WWE set in stone.
One thing is for sure. If they did create a new alliance, it would be a massive hurdle that Triple H would have to once again overcome in order to keep control of the WWE.
Like the new article format? Send us feedback!