Chelsea FC Transfer Rumours: 3 Reasons Why Drogba Might Leave Chelsea FC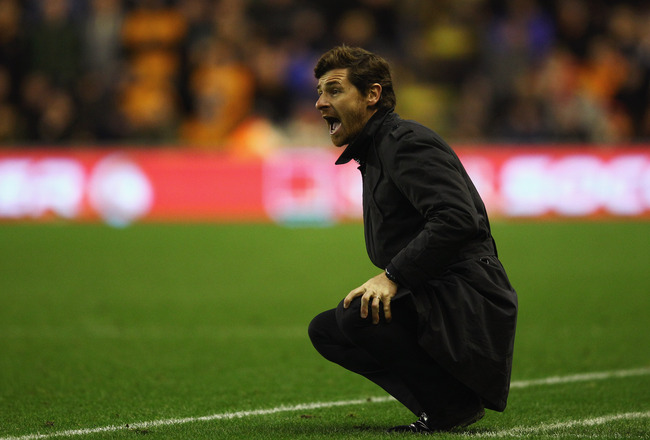 Richard Heathcote/Getty Images
The rumour mill is working hard to make up stories of Drogba's growing unhappiness at Chelsea. But how many of the stories are true?
For me, I believe Drogba will sign a new contract eventually. But there still is the possibility that this man will leave Chelsea on a free transfer in the summer, as he can now talk to clubs about a contract being in the last six months of his contract.
So here are some of the possible reasons he might decide to move on.
He Is No Longer the Top Drog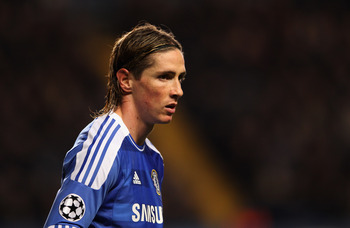 Scott Heavey/Getty Images
With the arrival of Fernando Torres, Drogba must of thought that his time at Chelsea was coming to an end. However, to his credit, he has hung in there and managed to force himself back into the starting lineup, showing glimpses of his old self against Valencia and Newcastle.
But being the age of 33, his time is coming to an end already. It's now, how long do you want Drogba around for?
Torres isn't the only player that has come in front of Drogba recently, with the eventual emergence of Daniel Sturridge and now with the signing of Juan Mata while also having Lukaku breathing down his neck. One injury, and potentially, Drogba could be fifth in the pecking order, though that is unlikely.
It is hard for every top player to accept when he isn't the player he once was. Unfortunately, he isn't, and we have to accept that just as much as he does.
But, and it is a massive but, will he agree to being a squad player? My heart says no.
Money Coming from Asia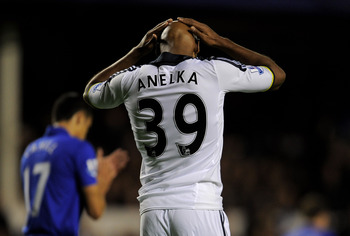 Michael Regan/Getty Images
With Anelka already moving onto Asia, questions have been asked about Drogba possibly joining him. Asian clubs also seem to be interested in Drogba, and seem to be willing to spend a lot on him.
With Drogba at 33 years of age, it's understandable that he will go where he gets offered the most money, unless he does actually still want to play at a high level. The main thing Drogba has to ask himself is, does he want to earn more money than a person needs or make himself arguably the best striker Chelsea have ever had, putting him at least on par with Osgood, Zola and Greaves?
I personally am torn. On one side, it might kick start Torres's Chelsea career knowing that he will be the main man at the Bridge, and on the other, he could mentor Lukaku like no other, Also, he is arguably my favorite Chelsea player of all time.
So, I'm probably leaning towards the latter, mainly through the sentimental value, I've seen a few games of him at the Bridge and fallen in love with him.
Surplus to Requirements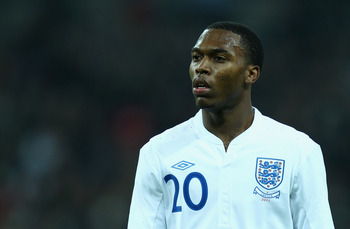 Julian Finney/Getty Images
With the emergence of Daniel Sturridge, finally, and the pressure to play Torres, Drogba just might find himself with no reason for sticking around.
So it might not be up to Drogba to say whether he stays or goes; he might end up being pushed out of the club. I hope that isn't the case, as he should leave on good terms if he leaves at all.
One thing I don't want to happen, though, is if Drogba's reputation starts to influence the decision on whether he stays or goes. I don't mean his playing reputation, but his controlling top-Drog attitude and he ends up staying when he's simply not good enough, if it comes to that at some point in the season.
Conclusion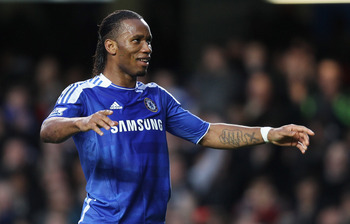 Ian Walton/Getty Images
Drogba reached 150 goals in his last match, drawing level with the late, great legend Peter Osgood and another legend, Roy Bentley. He has achieved everything except the Champions League, and that doesn't look achievable within the next couple of years. So what is left for Drogba to achieve in a Chelsea shirt that's realistic?
Maybe the only thing left for him to do is conquer another country, whether it's China or Russia. But as I've already said, the only thing left is total legendary status as possibly the greatest ever player Chelsea have seen, but that only has a small chance of happening, and only if he stays around to the end of his career.
So what do you think?
Keep Reading

Chelsea: Like this team?