Jay-Z and Beyonce: NBA Power Couple Celebrate Birth of Daughter Blue Ivy Carter
January 8, 2012
Al Bello/Getty Images
Congratulations to the part-owner of New Jersey Nets, Jay-Z, and his wife Beyonce, whose baby daughter Blue Ivy Carter was born in New York City's Lenox Wing Hospital last night.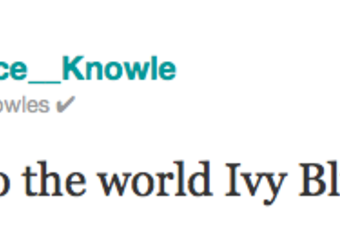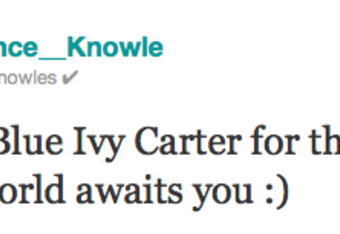 Actually, if we're being fair, Blue Ivy was born on her own floor of Lenox Wing Hospital last night. From the New York Daily News:
Beyoncé and her hip-hop hubby, whose real name is Shawn Carter, rented out the hospital's entire fourth floor for $1.3 million, the employee said.

On Saturday night, people were seen bringing bags of takeout and a dozen bottles of red wine onto the heavily guarded hospital wing.

After 11 p.m., even doctors and nurses were barred from entering the fourth floor, prompting one doc to complain that he had patients to see.

In an effort to keep images from leaking to the public, hospital workers placed tape over security cameras and are forcing employees to turn in cell phones when they arrive for their shifts, a source said.

Several security guards were spotted patrolling the perimeter of the hospital Saturday night.
It's probably going to be hard to keep lil' Blue Ivy from being spoiled when part of her birth story is, you know, having an entire floor of a hospital rented out so her parents could have privacy.
Or the fact that she'll be able to play pickup games of basketball with daddy on an actual NBA court in Brooklyn whenever she wants.
I can just see the MTV My Super Sweet 16 show based around Blue Ivy already.
But let's not be snarky on this day of joy for Jayonce. There are plenty of people making fun of the name, or trying to decipher the hidden meaning of or just being jealous of the fact that Blue Ivy is being born into so much money.
Get a life.
Instead, I'll take you out with some of the better Blue Ivy tweets.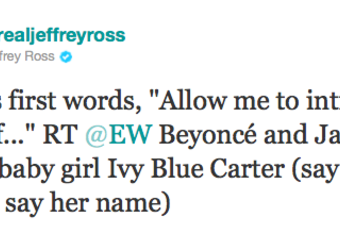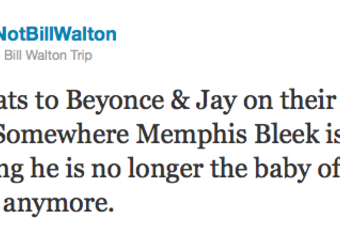 I didn't really get that one, but it seemed funny.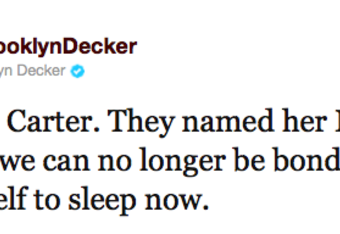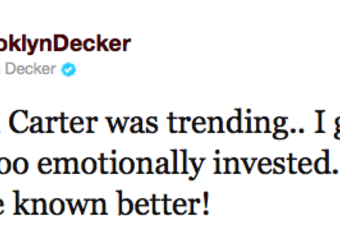 And I think we're good on the tweets for the day.
Hit me up on the Twitter—it's the best way to spend the last year of existence.