Miami Dolphins: 5 Players Who Need to See More Action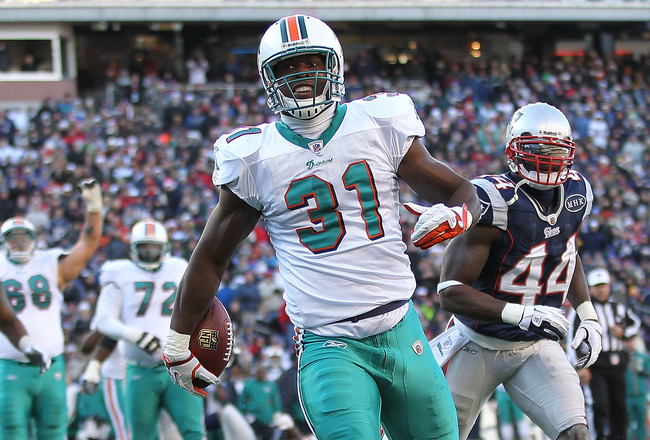 Jim Rogash/Getty Images
Tony Sparano was always the coach who wanted to follow the norms. Play your most experienced players, and show the rookies how to do it.
The problem with that is sometimes the rookies never got a chance. That was one of the biggest issues I had with Sparano. He never wanted to take a chance on anything, or anybody.
The Dolphins are filled with talent, and as the fans watch games every week, it seems like sometimes they see more than the coaches do in certain players. Here are the five guys who need to see more action in 2012.
Clyde Gates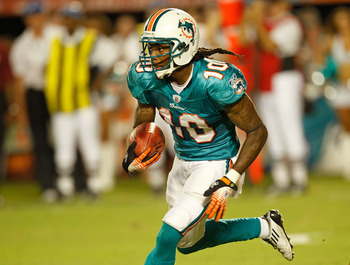 Mike Ehrmann/Getty Images
While he has played very well in the return game, Clyde Gates really hasn't had a fair shot at the wide receiver position. He is very speedy, and supposedly has great hands, but Tony Sparano never wanted to take a chance on him.
Hopefully, the next coach of the Miami Dolphins sees potential in Gates, because if he turns out to be a great receiving threat downfield. It can open up a whole new offense for Matt Moore.
If Gates can bring that same speed and handling that he has when he is returning kicks to the receiving side of things, he could definitely be a great player in this league.
John Jerry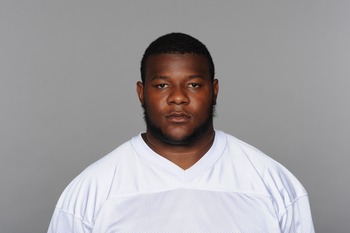 Handout/Getty Images
John Jerry, a second-year guard out of Mississippi has played respectively well this year. He had a tough job in taking place of injured Jake Long at the end of the year, which he handled extremely well.
It is safe to say that Marc Colombo will not be on the team next year, and with some shifts at offensive line, Jerry definitely has the potential to be a starter.
John Jerry has proved his worth on the Miami Dolphins, and fans would definitely like to see him with more playing time in the 2012 season.
Jimmy Wilson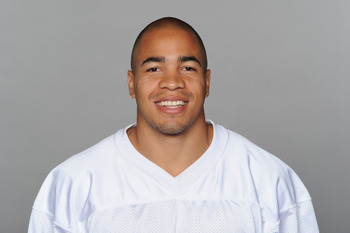 Handout/Getty Images
Rookie cornerback Jimmy Wilson out of Montana showed some real flashes of greatness this past season.
He didn't get much playing time in his position, but was assigned to the special teams unit, where he was making great plays all over the place.
His size might not be the greatest, but his tackling ability and vision for the football will definitely take him a long way in this league.
Personally, I think that Jimmy Wilson is a better player than Nolan Carroll. Here is another one that never got the chance when he really should have. Fans can thank Tony Sparano for that one.
If Wilson keeps improving, he can really have potential to be a star cornerback for the Miami Dolphins.
Charles Clay
Jim Rogash/Getty Images
Rookie fullback Charles Clay out of Tulsa has shown a lot of promise this past season on the Miami Dolphins. His position title really doesn't justify the talent that this player possesses.
He is big, tall, fast and has extremely good hands. What more can you ask in a player? Miami needs to find a way to utilize Clay more often. He is a mismatch for the defense, and can really open up the field for other players as well.
Clay has definitely drawn the attention of the fans, and has a lot of potential on this Miami Dolphins squad.
Davone Bess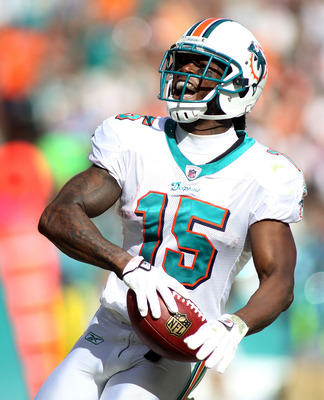 Marc Serota/Getty Images
This one is really a no-brainer. Ever since day one, Davone Bess has shown that he is extremely talented.
He is an amazing slot receiver, and because of his speed, athletic abilities, great route-running and sticky hands, Davone Bess is the go-to guy on three downs.
But why just use him on thirrd downs?
Heck, why not use him on first and second down as well? Matt Moore was starting to gain some momentum with Bess at the end of the season, but it was a little too late.
Next season, Matt Moore should look to Davone Bess a lot more. Personally, I believe Bess is at the same level, if not better than Wes Welker, he has just not received the same opportunities.
Overall, Miami is a really talented team. If the new coach can learn to use each player to their full potential next season, then this team will have a real chance at the playoffs.
Keep Reading

Miami Dolphins: Like this team?