NFL Wild Card Predictions 2012: Ignored Stars Who Will Decide Sunday Games
January 8, 2012
Scott Cunningham/Getty Images
With half of the NFL Wild Card games in the books, it is time to look ahead to what we should expect from today's games. Specifically, we want to examine the overlooked stars on each of the four teams—Atlanta Falcons, New York Giants, Pittsburgh Steelers, Denver Broncos—that will decide the outcomes. 
While there are a lot of players that are a factor in the end result, there is always one play or one drive in which someone unexpected steps up their game in order to push their team over the top. 
We want to take a look at the players today that have the best chance to shock the world in order to give their team a great chance to dominate. 
Harry Douglas, Atlanta Falcons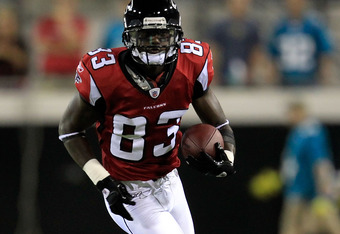 Sam Greenwood/Getty Images
Douglas is not a household name, but he is a valuable asset that most teams would love to have. He is a great slot receiver with the ability to make plays against a soft defense. 
The Giants do have a physical defense when they are creating pressure with their front four, but the secondary is one of the weakest units in the NFL. 
Matt Ryan knows that the Giants are going to put all their focus on Julio Jones and Roddy White, so he is going to have to look at Douglas more often than he normally would in this game. 
Corey Webster, New York Giants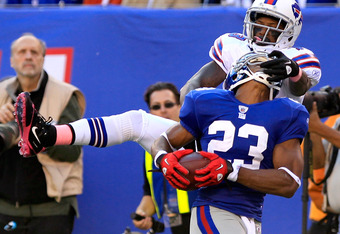 Chris Trotman/Getty Images
Speaking of the Giants secondary, Webster is the only member of that unit capable of playing even an average game. 
He is going to draw the toughest defensive assignment of the day defending Roddy White, and how successful he is in one-on-one coverage is going to determine the outcome of this game. 
If Webster is able to defend White on his own, it will allow the Giants to put more bodies on the other playmakers the Falcons have on offense. 
Isaac Redman, Pittsburgh Steelers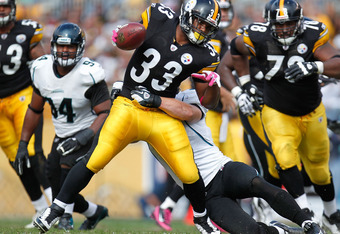 Gregory Shamus/Getty Images
Redman is only getting the starting gig against the Broncos because Rashard Mendenhall is injured, but don't expect a significant drop off in production. 
In fact, you can make a case that Redman is a better option for the Steelers at this juncture than Mendenhall. He has more speed, though he doesn't possess the ability to break tackles and run through defenders. 
Still, the Broncos defensive line has shown that it is vulnerable against the run all season. If Redman can get loose early in this game, everything will open up for the Steelers offense. 
Eric Decker, Denver Broncos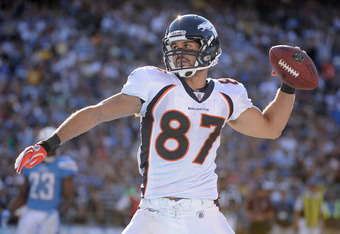 Harry How/Getty Images
The Steelers boast the NFL's No. 1 pass defense, and the Broncos have become a run-heavy team with Tim Tebow at quarterback. But if they want to have any chance in this game, they have to be able to throw the ball with some level of success. 
Decker is not a great receiver compared to the rest of the league, but he has proven himself to be the best option that the Broncos have with eight touchdown catches and 612 yards this season. 
He has to find some opening against the vaunted Steelers defense in order to take pressure off Tebow and Willis McGahee in order for the Broncos to stand a chance.